Get Free Tickets to Battle in the Bull City
The Durham Bulls host Duke in an exhibition game in downtown Durham on April 2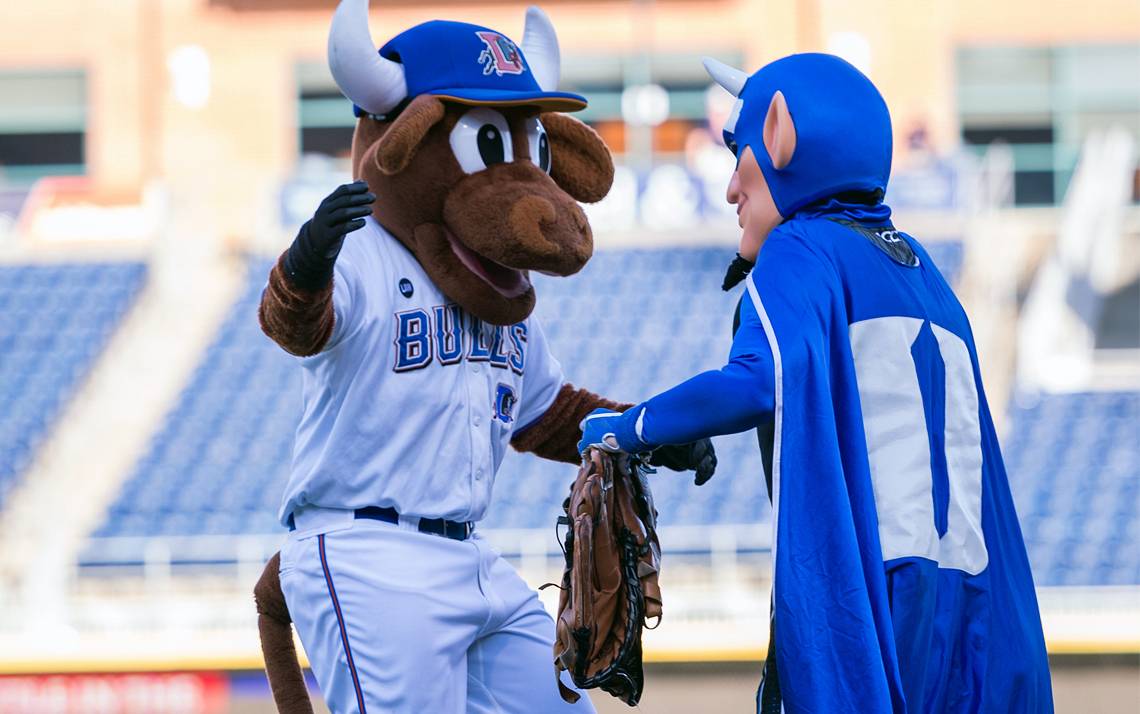 Update March 28, 2019:
During the game on April 2, please share your fun pictures with Working@Duke:
--
Duke employees are invited to attend the April 2 exhibition baseball game between Duke and the Durham Bulls for free.
Dubbed the "Battle in the Bull City," the game will take place at 6 p.m. at the Durham Bulls Athletic Park in downtown Durham. Employees of Duke University and Duke Health can reserve up to four free tickets and purchase additional tickets at this website. Tickets can be printed, or picked up at the Durham Bulls Athletic Park during business hours.
"Very similar to the culture that we've been able to build around community for our Duke Football Employee Kickoff in the fall, we hope this becomes a tradition in terms of the Duke community having an opportunity to come together around our national pastime," said Kyle Cavanaugh, Duke's vice president for administration. "It's an outstanding opportunity to not only see some great baseball, but also have some camaraderie."
The Blue Devils came within a game of reaching last season's College World Series and have played selected home games in the roughly 10,000-seat Durham Bulls Athletic Park since 2010. Meanwhile, the Durham Bulls, the Triple-A affiliate of the Tampa Bay Rays, are coming off of their second-straight International League championship.
Duke has a deep history with the Durham Bulls as the two teams met 11 times between 1916 and 1933. But they didn't meet again until 2017, when the Bulls took a 2-1 exhibition win in the inaugural "Battle in the Bull City."
"We're very excited for round two of the Battle in the Bull City," said Chris Pollard, Duke baseball coach. "We think it's a great opportunity for our program. We think it's a great opportunity for the city of Durham. It highlights the Durham Bulls Athletic Park. It highlights the great relationship between the Durham Bulls, Duke Athletics and Duke Baseball. And it's an opportunity for all of the shareholders in the city of Durham that are baseball fans to come together in one park on one night."
Have a story idea or news to share? Share it with Working@Duke.