First-Generation, Low-income College Students From the South Encouraged to Tell Their Stories
First-generation college students from across the South shared their experiences at a recent conference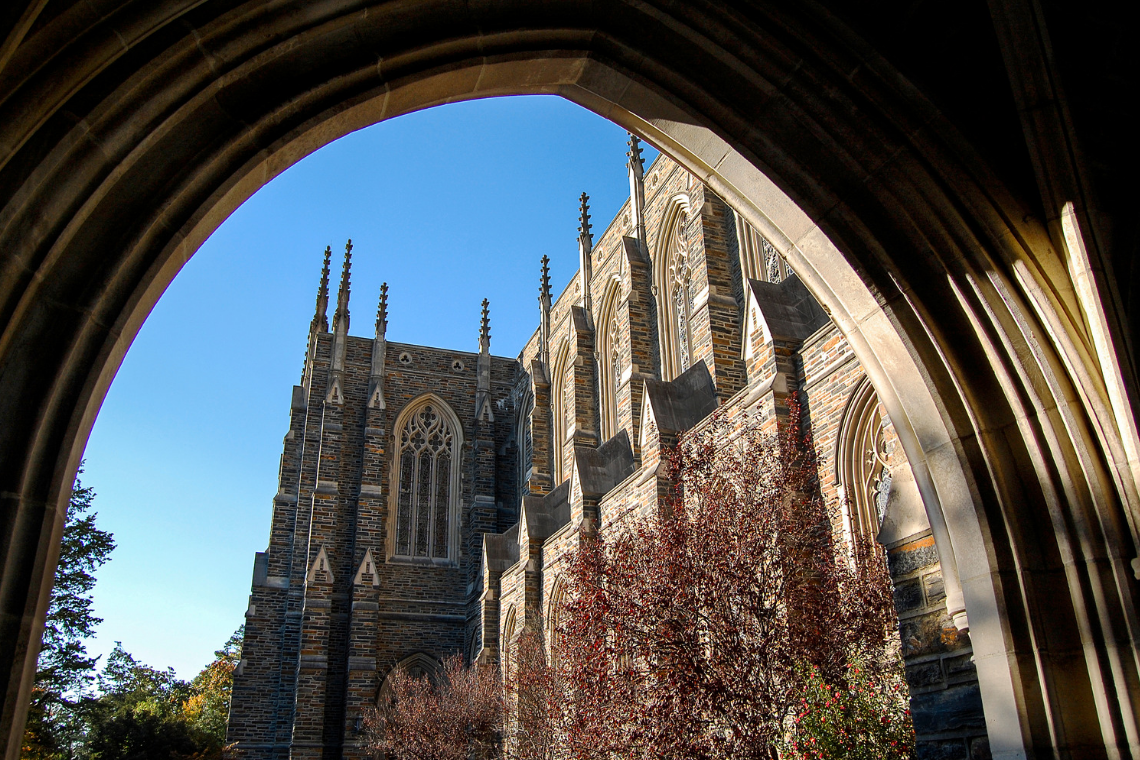 When Duke trustee Jack Boyd was an undergraduate at Duke in the early '80s, the Henderson, NC, native didn't identify himself as a first-generation, low-income college student.
"No one talked about it then," said Boyd, whose mom had dropped out of high school in the 10th grade and had eight children by the time Boyd started college. He had started working at 12 in his uncle's tobacco farm to pay for his clothes and school supplies, participated in the school free lunch program, and when he got to Duke, worked 20 hours a week.
"We hid it."
Boyd, a textile marketing/product development executive with Elastic Fabrics of America and past president of the Duke Alumni Association, was one of the keynote speakers at the 2019 Duke LIFE (Low-Income/First-Generation Engagement) Conference March 1-3.
In the '80s, few people understood the disconnect between his family's struggles to buy food and the families of many of his fellow Duke students who had a nice house – or two – and took vacations, Boyd said.
"I lived in two worlds," he said. "I didn't feel I fit in either one."
The weekend was organized by the Duke LIFE student group, in partnership with EdMobilizer, which runs national diversity and inclusion conferences. About 100 students attended from more than a dozen Southern colleges, including Clemson University, Florida State University, NC Central University, Roanoke Community College, UNC-CH  and Wake Forest University. The theme was "Next Generation Leaders: Preparing for Our Futures While Leaving an Impact for Those to Come."
Duke President Vincent Price welcomed the students and shared that he had received undergraduate financial aid in college and that his wife, Annette, was the first person in her family to graduate from college.
Encouraging more first-gen / low-income (1G/LI) students from a diverse group of schools to feel confident sharing their personal stories of challenges – and successes – was part of the community-building goal of the conference, said Kayla Thompson, '19, from Waxhaw, NC, and Sloan Talbot, '19, from Ypsilanti, MI, the Duke student conference co-chairs.
"We didn't want to just invite Ivy-Plus schools," Talbot said. "The majority of 1G students in America don't end up at Duke, which has a lot of resources."
The conference included workshops led by administrators, professors, students and young alumni about how and when to give back to their home communities, what post-graduation looks like for 1G/LI students, and ways to help ensure a smooth and successful transition after graduation.
Boyd told the students that being the first in your family to graduate from a four-year college and not having money is not easy. Make it easier, he said. Ask for help; tell your story; build a community. Help others; don't compare yourself to others; meditate; and go to therapy.
Cherish the "very influential people" in your life and don't wait to thank them, he said. Boyd's "VIPs" included his grandmother who told him to get an education because no one could ever take it away from him; his elementary school teacher who signed him up for band and provided an instrument; and a young couple in the neighborhood who explained how student loans could enable him to go to college.  
"Use your ability to work hard under pressure as a source of personal strength," Boyd said. "You are motivated to make a better life for you and your family. You are hardworking, awesome students. Don't give up."
Boyd's comments, which he told the students he had not before shared with so many people, connected with his audience.
"I related to him," said Matt Tessema, a first-year student from Virginia Commonwealth University. "We had some of the same struggles – the ways he had to provide for himself and help his family."
Most of all, Boyd's story provided hope.
"I really liked his advice not to limit yourself," Tessema said. "You can be what you want, no matter your background."