Find a Duke Summer Camp for Your Child
Children of Duke employees receive discounts for many summer programs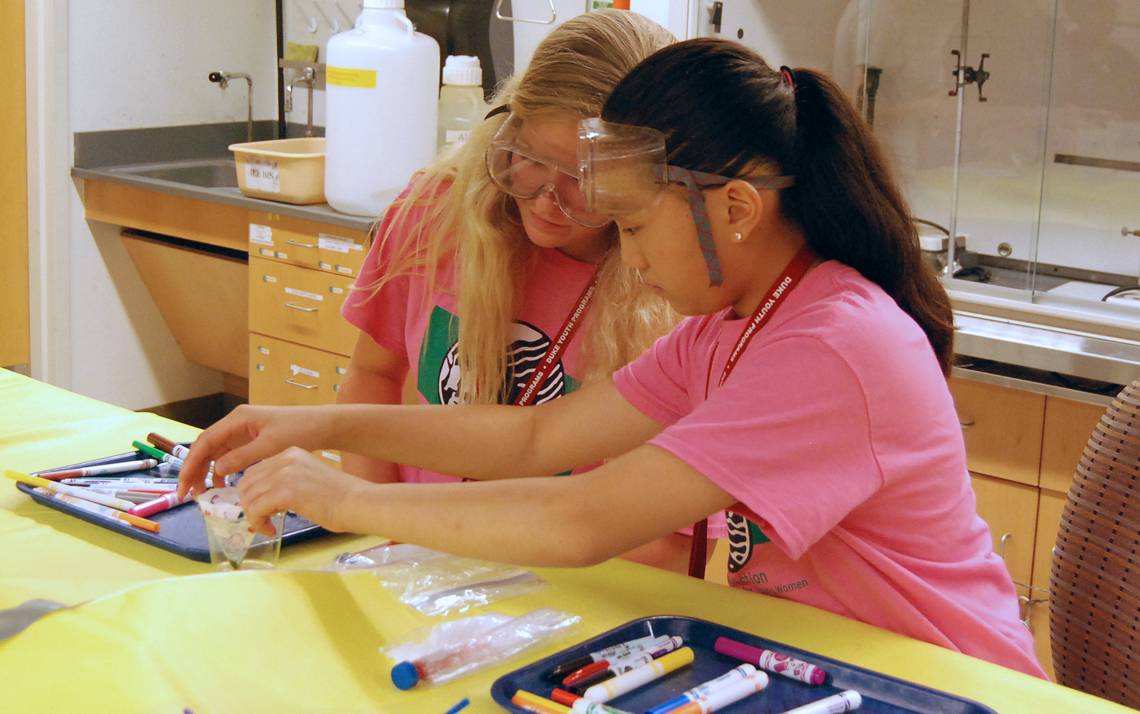 While it's the offseason, summer isn't exactly down time for Duke football's coaching staff. There are offseason workouts for Blue Devils, recruiting opportunities and administrative work to get everything in place for the next season.
But for a few days in June, there's a nice diversion.
The Duke Football Youth Camp brings children ages 6-14 into the Blue Devils practice facilities and provides Duke football coaches a chance to share the joy of the game they love.
"I think it's great," said Zach Pidgeon, assistant director of football operations with Duke football and the staff member who oversees the camp. "These kids are in it for the love of the game. They're running around and having a good time. That's really what it's all about, just sportsmanship and having a good time."
The Duke Football Youth Camp is among at least 19 camps that provide Duke staff and faculty with a discount or scholarships on programs in June, July and August. Many of the camps are sponsored by Duke Youth Programs, which is a part of Duke Continuing Studies.
There are camps devoted to an array of science-related subjects and camps geared toward such technological pursuits as game development, video production and drones. There are camps for young writers, young leaders and high school students looking to learn more about the college admissions process.
Information on camps can be found on the Duke Human Resources website. Children of Duke employees receive a discount of $75 for most athletic camps and $50 or $100 for most arts and academic camps, depending on whether the camp is for the day or residential.
One of several camps organized by Duke's varsity sports programs, Duke Football Youth Camp is June 17-18 and costs $200. The children of Duke employees can attend for the discounted rate of $150. All campers receive a free T-shirt.
In addition to basic football drills, a punt, pass and kick competition and some fun combine-style challenges, the camp will feature plenty of fast-paced, informal games of touch football. All of the camp's activities are non-contact and campers need only bring a water bottle and cleats if they'd like to.
"You don't really need any football background at all," Pidgeon said. "We're trying to promote the game of football and the right way to play it. This is a great way to use football to get them moving around and learning the game."
Have a story idea or news to share? Share it with Working@Duke.