PUBLISHED
Duke to Award Four Honorary Degrees at May 12 Commencement
Meet the individuals being recognized for sharing Duke's values and commitment to excellence
Each year, Duke University welcomes a group of accomplished thinkers to its community by giving honorary degrees to exceptional individuals that exemplify Duke's values and inspire us to pursue excellence.
A poet, a philosopher, a Nobel Prize winner and a mathematician comprise this year's list.
"I am thrilled that we will be welcoming these four distinguished scholars to the Duke community as honorary degree recipients," said Duke University President Vincent E. Price. "They are not only among the most accomplished thinkers in their respective fields – they are also dedicated to principled leadership in the academy and public life. Along with Lisa Borders, our commencement speaker, these exceptional individuals will inspire our graduates to pursue excellence as they begin their own careers after Duke."
Meet each of Duke's 2019 Honorary Degree recipients below.
Elizabeth Alexander
Doctor of Humane Letters
Elizabeth Alexander is president of The Andrew W. Mellon Foundation and is the former Wun Tsun Tam Mellon Professor in the Humanities at Columbia. She also spent 15 years on the faculty of Yale, where she was the inaugural Frederick Iseman Professor of Poetry and chair of African American Studies.
Her 2015 memoir, "The Light of the World," was nominated for the Pulitzer Prize, and she wrote and delivered the poem for President Obama's first inauguration in 2009.
Alexander gave poetry readings at Duke in 2009 and in 2014, the latter in conjunction with the Nasher Museum of Art's exhibit on Archibald Motley.
"Dr. Alexander's contributions in the arts, letters, and to the humanities in general have been transformative to countless people in all facets of our society."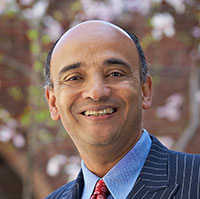 Kwame Anthony Appiah
Doctor of Humane Letters
Professor of philosophy and law at New York University, K. Anthony Appiah has also taught at Yale, Cornell, Princeton and Harvard. From 1990-91, he taught philosophy and literature at Duke.
Appiah's works include "In My Father's House: Africa in the Philosophy of Culture," and "Cosmopolitanism: Ethics in a World of Strangers." He also writes The Ethicist column in The New York Times Magazine.
Appiah is a member of the American Academy of Arts and Sciences and former president of the Modern Language Association. President Obama presented him with the National Humanities Medal in 2012, and the Carnegie Corporation of New York named him to its list of Great Immigrants in 2017.
"Appiah is a consummate public intellectual, one whose work stands for the notion that philosophy can and should be engaged in the world."
Brian Kobilka
Doctor of Science
Brian Kobilka holds the Helene Irwin Fagan chair in cardiology at Stanford, where he is a professor of molecular and cellular physiology. He is best known for his research on the structure and activity of G protein-coupled receptors (GPCRs).
During a medical fellowship at Duke in Robert Lefkowitz's lab in the mid-1980s, Kobilka played an instrumental role in determining the exact sequence of a gene for a particular GPCR called the beta-adrenaline receptor. They shared the Nobel Prize for their discoveries.
"His work has led to innovative approaches to the custom design of new medicines based on the structure of the receptors. His work will undoubtedly lead to many new drugs to treat a range of diseases."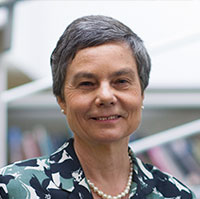 Caroline Series
Doctor of Science
Professor emerita of mathematics at the University of Warwick, Caroline Series is known for her groundbreaking research in hyperbolic geometry and dynamical systems and for her leadership in the mathematical community. Series also has a long record in encouraging women mathematicians.
She is president of the London Mathematical Society, the UK's leading mathematical society, a fellow of the Royal Society, and of the American Mathematical Society. In 2014 she became the first recipient of the Senior Anne Bennett Prize awarded by the London Mathematical Society.
"As the first woman to be awarded a chaired professorship of mathematics in the UK system, professor Series has been a shining example to women mathematicians.

"She has used her visibility and leadership positions to help promote the role of other women mathematicians, and increase their visibility, not only on the UK stage, but also internationally."