Comments Sought in Regular Review of Chancellor for Health Affairs
Trustee Nancy Schlichting to chair review committee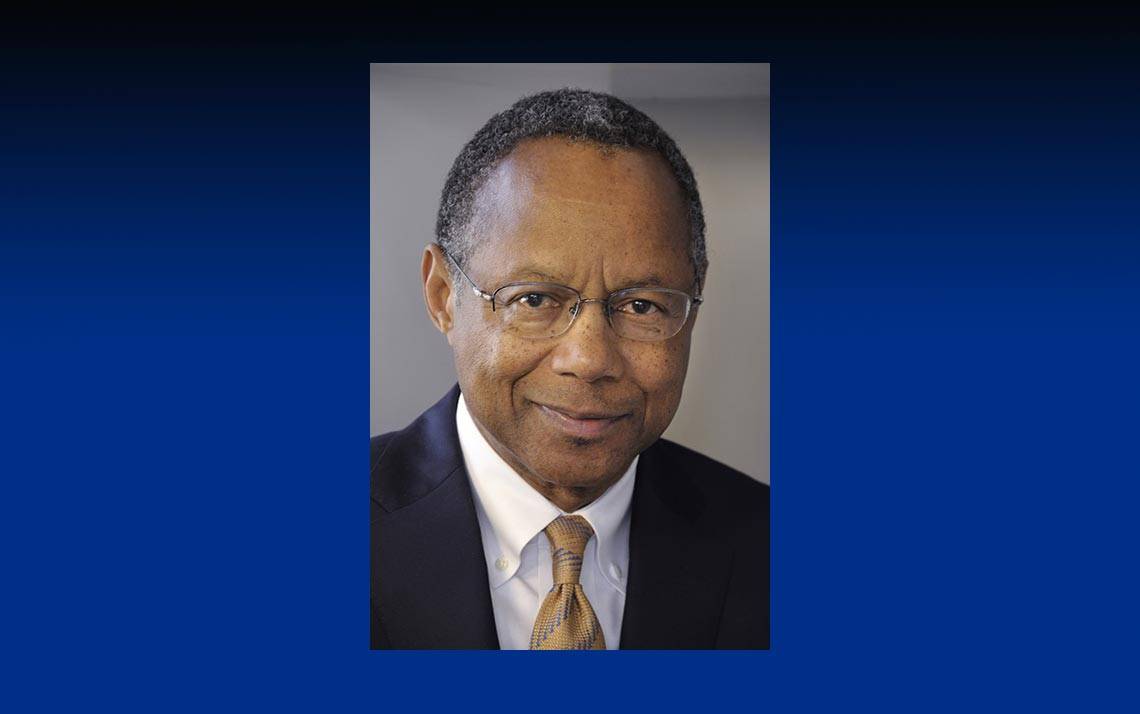 A Duke committee is seeking comments as part of a regular administrative review of A. Eugene Washington, M.D., Chancellor for Health Affairs and President and CEO of Duke University Health System. Reviews of senior administrators are typically conducted in the fourth year of a five-year term, and the results compiled in a confidential report that is delivered to the president. This will be the first such review for Washington, who has served in his post since April 2015.
President Vincent E. Price appointed Nancy Schlichting, a Duke trustee and member of the DUHS board of directors, to serve as chair of the committee. Chris Woods, professor of medicine and global health in the School of Medicine, will serve as vice chair of the committee. Other members are: Susan Stalnecker (Trustee Emerita; Director, DUHS), Janice Humphreys (School of Nursing) Fan Wang (School of Medicine), John Rawls (School of Medicine), Kafui Dzirasa (School of Medicine), Donald Taylor, Jr. (Sanford School of Public Policy), Larry Carin (Pratt School of Engineering), Valerie Ashby (Trinity College of Arts & Sciences), Kyle Cavanaugh (Administration), and Katie Galbraith (Duke Regional Hospital).
Washington became chancellor for health affairs and president and CEO of DUHS in April 2015. He oversees one of the world's leading academic and health care delivery systems, including schools of medicine in Durham and Singapore, Duke's School of Nursing, Duke University Health System and extensive programs for patient care, biomedical research and community engagement. In 2016, Washington introduced Advancing Health Together, a comprehensive, integrated strategic planning framework for 2016-2020 based on academic, clinical and population health priorities. In 2017, he funded and launched Translating Duke Health, a multidisciplinary program focused on five campus-wide areas with widely recognized excellence in both research and clinical care, and that have the potential to transform the approach to these disease areas.
In 2016, Chancellor Washington introduced two broad initiatives to improve the health of the community: Healthy Duke and Healthy Durham 20/20. The programs aim to empower individuals to participate in improving their health, the health of their loved ones, and the health and wellbeing of the community. As part of these initiatives, Duke adopted a new university-wide smoke-free policy that will go into effect in July 2020.
An important part of the review process is the gathering of feedback from Duke's many constituencies. Comments on performance and suggestions for the future are important to the committee's work. Communication should include the nature of interactions with Washington and his team so that the committee can best understand the context of the comments.
The committee will discuss responses and a summary will be included in the written report to the president. The committee will hold all communications in strict confidence.
Comments should be submitted by April 5. Please send any communications to:
Nancy Schlichting, Chair
Chancellor Review Committee
Box 90010
Durham, North Carolina 27708
admin-review@duke.edu