3 Tips for Managing Your Email Inbox
Declutter the inbox, use the phone and establish email-free time periods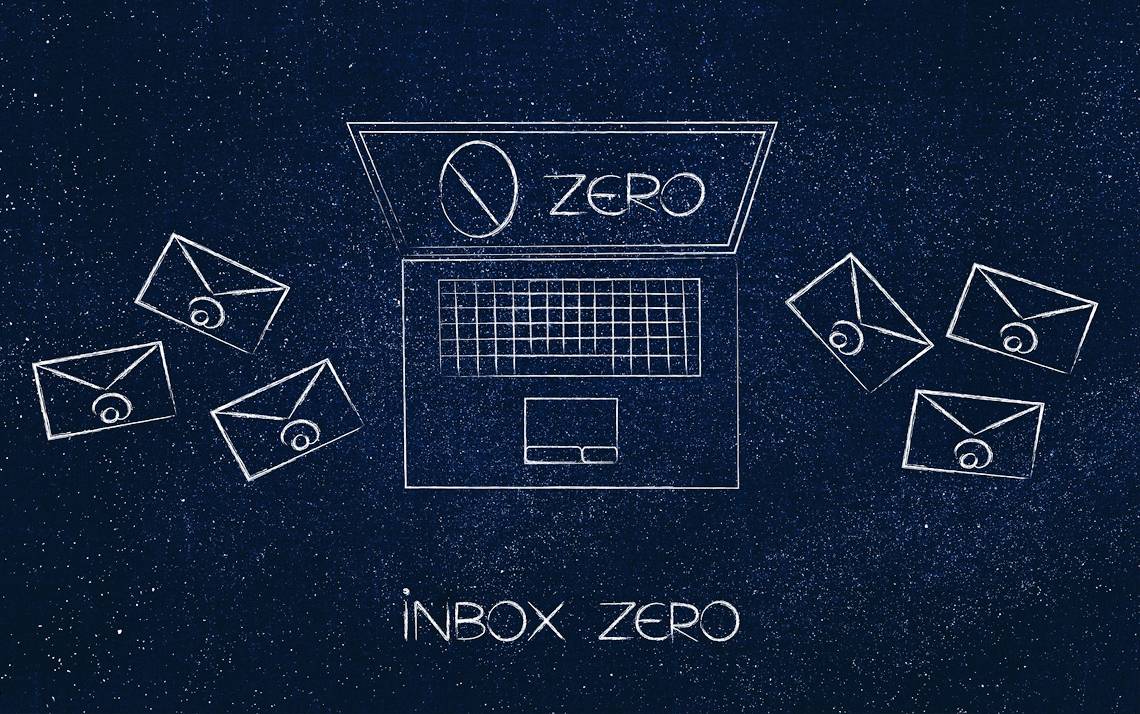 As her email inbox hovered around 50 messages, Carrie Gonnella took action. 
Over the course of a week in January, she whittled away at her inbox, responding to emails, archiving messages and sorting others into folders based on projects until she had zero emails in her inbox.  
"There's a weight off me when I'm at inbox zero," said Gonnella, senior program director for Duke's Center for the Advancement of Social Entrepreneurship.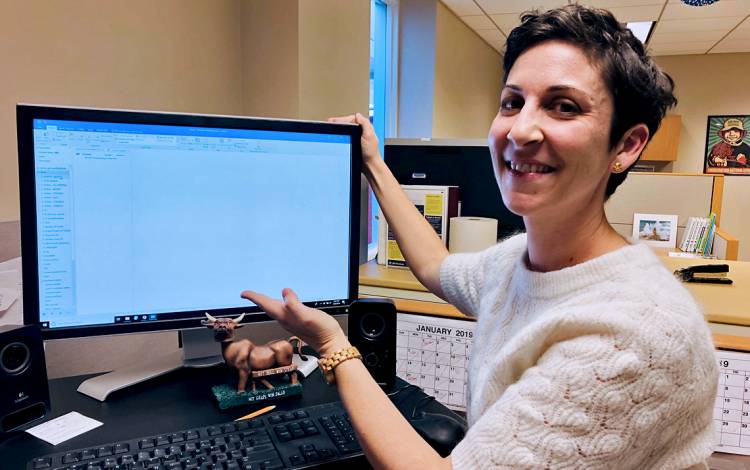 Aline Holzwarth, principal for the Center for Advanced Hindsight at Duke, which uses behavioral insights to tackle challenging problems at home and abroad, said email creates stress and distraction because you can never be sure what sort of message will appear in your inbox. People spend an average of three hours each weekday on work email, according to a 2018 study by computer software company Adobe. 
"You don't know what you're going to get when you pull up your inbox," Holzwarth said. "It could be something great or something urgent. You find yourself checking messages every five minutes. We get hooked." 
Here's how you can get a handle on email: 
Declutter your inbox
Carla Neal receives roughly 300 emails a day across three inboxes she manages. 
She sorts through messages meant for her, the Durham County Hospital Corporation Board of Trustees, and Barbara Griffith, chief medical officer of Duke Regional Hospital. First thing each morning, Neal deletes emails that don't need a response and responds quickly to easy questions. 
"If it's something I know is going to take a little bit of time, I'll flag it," said Neal, administrative specialist for Duke Regional Hospital. "That way, I know what to return to later." 
Neal keeps all of the inboxes she manages at nearly zero messages. She has 50 to 60 folders in Outlook to store messages, including emails that need a reply or that she wants to keep. Neal organizes folders by topics such as Board of Trustees, meeting requests and conference room reservations. 
She also unsubscribes from spam messages and sales pitches. 
"I don't like having a lot in my main inbox because it gets cluttered and difficult to sort through," Neal said. "I find it much more calming to declutter my inbox."
Schedule email-free zones 
In every email, there's this note nestled between Aline Holzwarth's signature and title: 
"10 a.m. to 12 p.m. Monday through Friday is my deep work time. I will not respond to any sort of messages (email, Slack, smoke signal, etc.) or hold any meetings during this time." 
Holzwarth's note is part of the Duke Center for Advanced Hindsight's mission to give its employees time to work on projects. The Center established email-free periods in 2017. Nearly everyone in the office avoids email from 10 a.m. to 12 p.m. 
"We found that we were using email as a distraction from work that required focus," Holzwarth said. "I would appear productive if I responded to emails quickly because people would hear from me. But, it's quite the opposite if I'm checking email to put off a project."
Holzwarth uses her email-free time to write behavioral science articles, some of which have appeared in The Wall Street Journal, Health Technology Magazine and the Center for Advanced Hindsight's blog. 
"I enjoy writing, but I got out of the habit of doing so before I established a time for projects," she said. "I went from writing one piece a year to one every couple of months." 
Pick up the phone

Nick Beresic has two criteria to respond to an email: He must be able to respond yes or no or need an electronic record of the message. 
Otherwise, Beresic prefers to pick up the phone. 
"It's so hard to problem solve over email," said Beresic, health promotion manager for LIVE FOR LIFE, Duke's employee wellness program. "You need to have dialogue and make that connection. You can spend a whole afternoon emailing about a problem when a quick 10-minute phone call will do the job." 
Beresic, who oversees LIVE FOR LIFE's chair massage program, has discovered it's easier to schedule a call to figure out when, where and how many people will receive a massage. Beresic then follows up with an email confirmation. 
"Instead of going back and forth a thousand times, we'll get details ironed out immediately," he said. 
Have a story idea or news to share? Share it with Working@Duke.