Spring Festival Through the Years at Duke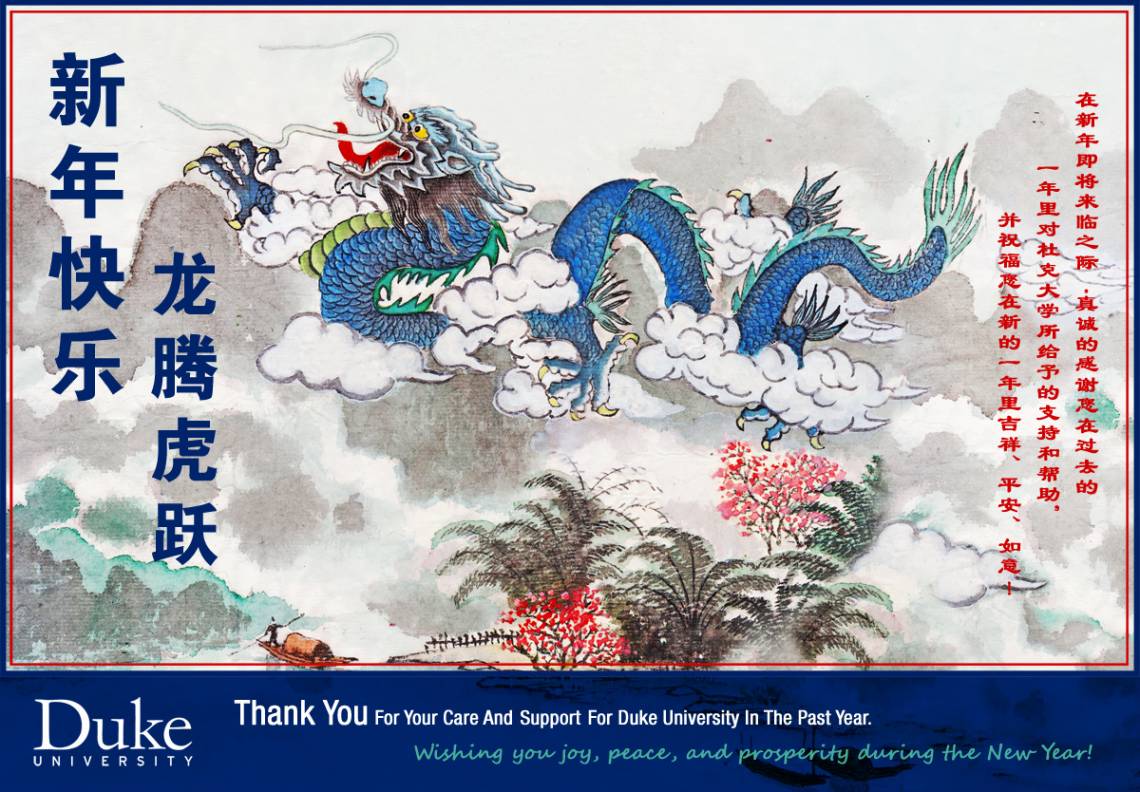 Since 2012, Duke has created a special greeting for departments and individuals to share with students, alumni and other friends of the university who celebrate Spring Festival, or Chinese New Year, at the dawn of the Lunar New Year.
From traditional silk painting and paper cutting to sharp and bold graphics, the custom-designed greetings have been created each year to express well wishes to members of the Duke community who celebrate the Spring Festival. Many of them have been designed by students.
Below are the cards sent out over the past decade:
2019, Year of the Pig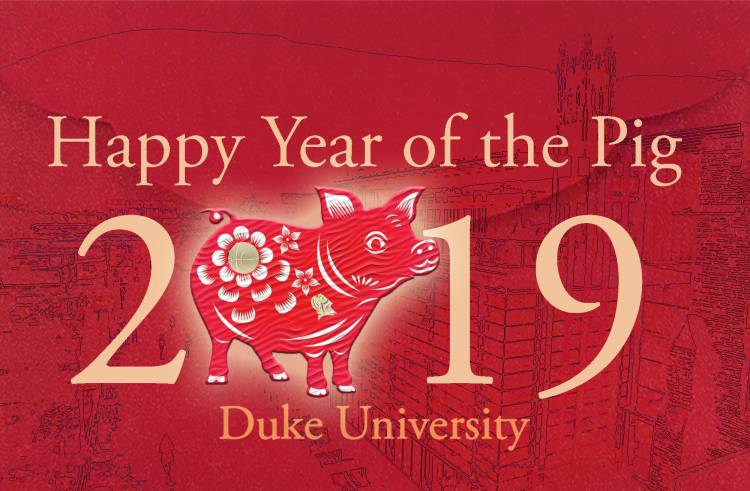 2018, Year of the Dog
2017, Year of the Rooster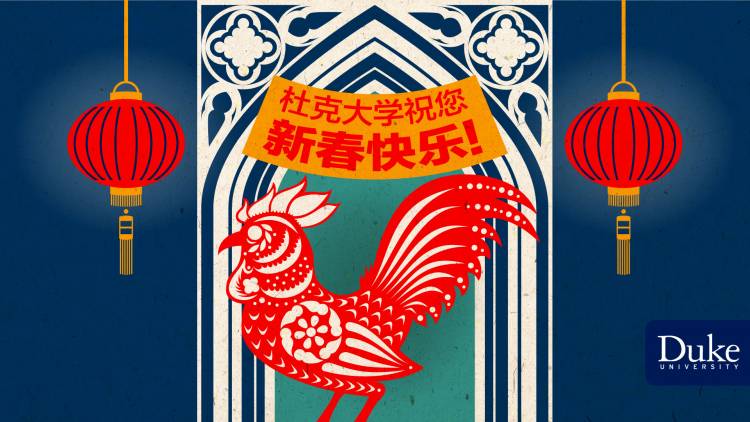 2016, Year of the Monkey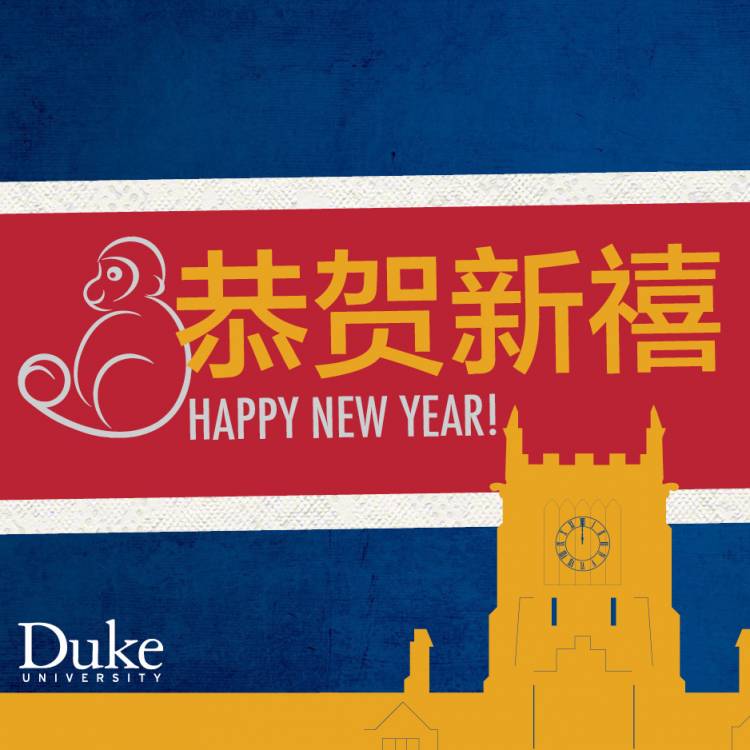 2015, Year of the Goat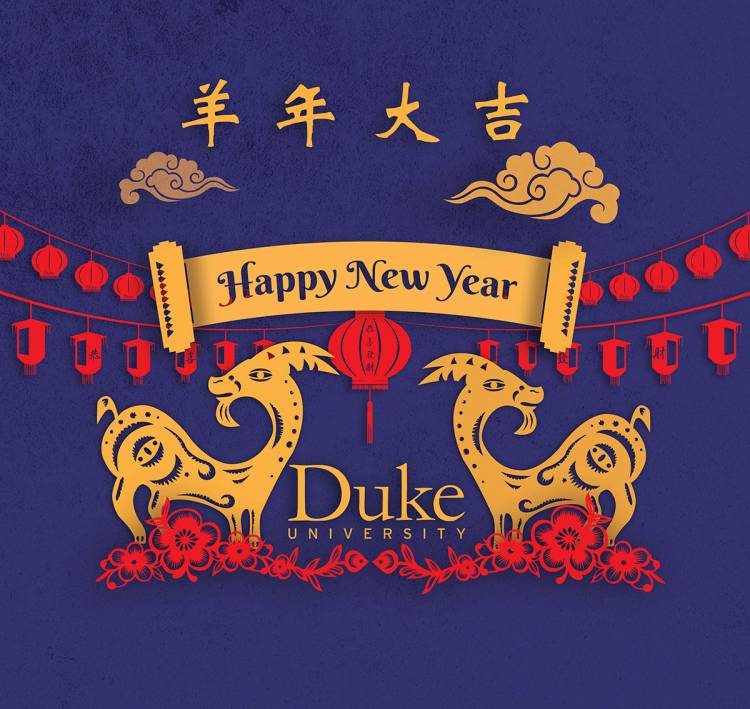 2014, Year of the Horse
2013, Year of the Snake