MLK Speakers Are Ready to 'Push Back'
Ceremonies honoring King will highlight activists who follow his legacy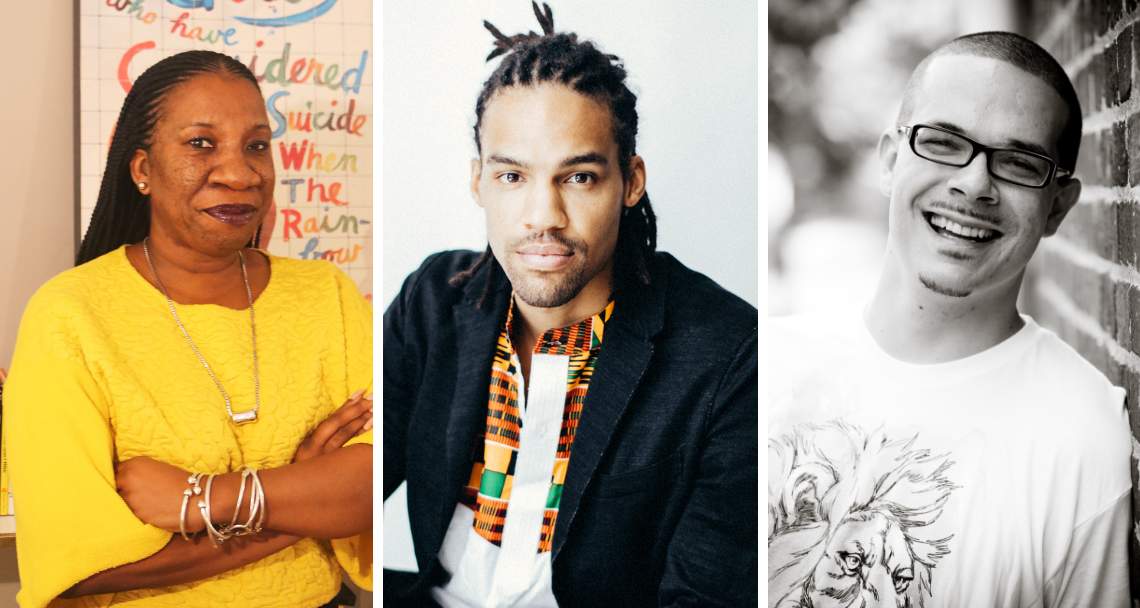 Tarana Burke, an African-American civil rights activist and "me too." movement founder, will deliver the keynote address for Duke University's annual Martin Luther King Jr. commemoration on Sunday, Jan. 20.
Burke, the senior director at Girls for Gender Equity, coined the phrase "me too." in 2006 to raise awareness of the pervasiveness of sexual abuse and assault in society. It grew into a broader movement following the 2017 use of #MeToo as a hashtag after the Harvey Weinstein sexual abuse allegations.
TIME Magazine named Burke, among a group of other prominent activists dubbed "the silence breakers," as its Person of the Year for 2017.
The public is invited to the annual program, which will link King's civil rights legacy to the continuing struggle for equity and justice in all facets of our society. The event starts at 3 p.m. in Duke University Chapel, and free parking is available in the Bryan Center Parking Garage (see map at http://myatlascms.com/map/?id=21&mrkIid=39570).
Those unable to attend can watch a live stream of the event on Duke's YouTube channel at https://youtu.be/APgmRPXtmx0. Viewers can post comments on Twitter using the hashtag #DukeMLK. An archive of the recording will also be posted online.
"We rarely highlight Dr. King's activism aimed at pushing back on systems of power and privilege," said Benjamin Reese Jr., vice president and chief diversity officer for the Duke Office for Institutional Equity. "Ms. Burke's social justice work and her activism in highlighting sexual assault is a credit to Dr. King's legacy."
Other highlights of the Duke Chapel program include performances by Duke's Amandla Chorus, Durham's Collage Dance Company and the John Brown Jazz Combo. There will also be greetings from Duke President Vincent Price, Durham Mayor Steve Schewel, Duke University Hospital President Dr. Thomas Owens and Duke Black Student Alliance Vice President Ashleigh Smith.
Additional campus events include a talk by writer and civil rights activist Shaun King at 7 p.m. Wednesday, Jan. 23, in the Bryan Center's Reynolds Theater. King is noted for his use of social media to promote social causes, including the Black Lives Matter movement, and is a columnist for The Intercept.
Previously, he was a contributing writer for Daily Kos and a political commentator for The Young Turks. King co-founded the Real Justice PAC in February 2018, which supports progressive candidates running for district attorney offices. Tickets for this event have been sold out.
Other campus events include:
-- 9 a.m.-noon, Monday, Jan. 21, Duke School, Middle School Gym, 3716 Erwin Road, Durham: Duke community members join forces with colleagues from Durham Tech, N.C. Central University, the Rotary Club of Durham and Duke School to package 100,000 meals for the Inter-Faith Food Shuttle. "These meals are important and help local families put food on the table," said Neil Hoefs, program coordinator for the Duke-Durham Neighborhood Partnership and Duke organizer of the annual event.
Volunteers will package rice and bean casseroles and macaroni and cheese meals to fill the shelves of pantries in the Triangle area. All food items will be distributed to partner agencies working to end hunger in Durham, Orange, Wake and Johnston counties.
At check-in, non-perishable items will also be collected to stock the pantries at Durham Tech and N.C. Central University. Most needed are canned beans, peanut butter, breakfast items, canned fruit in 100-percent fruit juice or water, personal hygiene items and healthy snacks. Registration is now closed; students filled all the available spaces.
-- 1-2 p.m., Tuesday, Jan. 22, Duke Clinical Research Institute (DCRI), 200 Morris St., Room 1300, Durham: For DCRI's 19th annual MLK Celebration, Pierce Freelon, professor, musician and Emmy-Award winning producer, will lecture on "Kings and Queens of the Movement." DeVone Young will perform Mahalia Jackson's "How I Got Over." Watch a live webcast or archived video of the program here.
Learn more about this year's commemoration, whose theme is "Why Words Matter: From Dissent to Dialogue," at http://mlk.duke.edu.