Get Your North Carolina REAL ID
A new driver's license is required for domestic flights and to enter federal buildings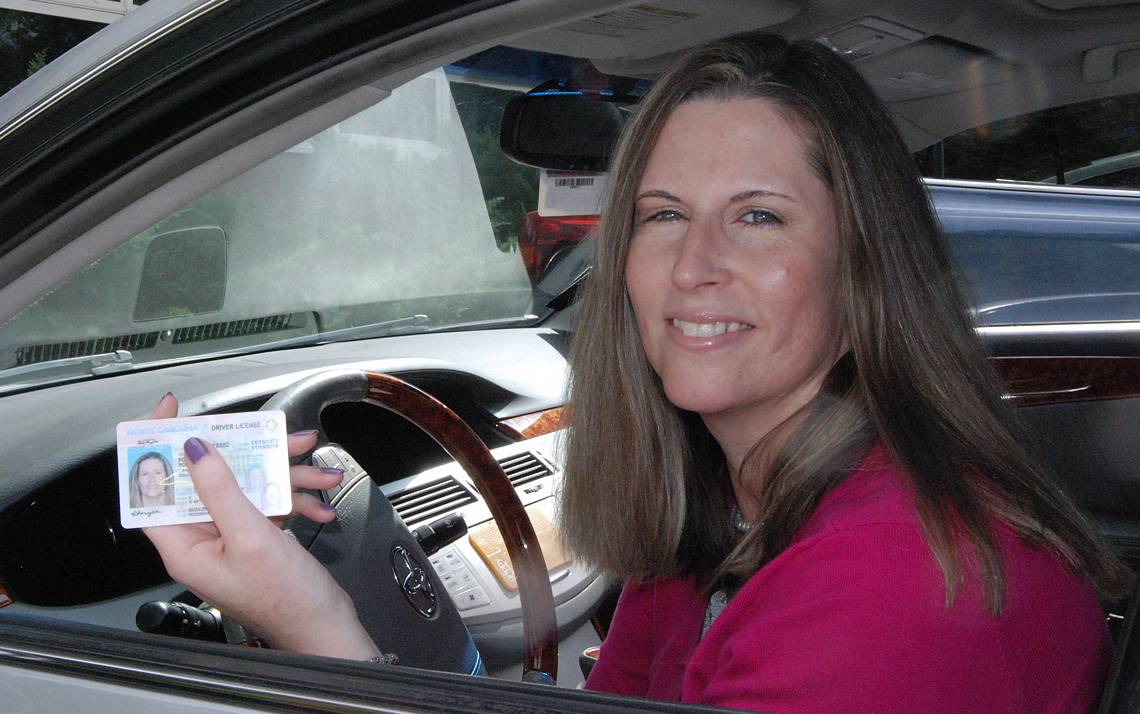 Update April 8, 2020:
The U.S. Department of Homeland Security has extended the deadline for people to obtain driver's licenses or identification cards that comply with the REAL ID standards. Federal agencies and airlines will accept non-REAL ID compliant driver's licenses and identification cards for air travel and admission to federal facilities until October 1, 2021.
Original Post:
Over the summer, Rose Porges, a Duke Human Resources executive assistant, had a Friday off and figured she'd swing by her local North Carolina Department of Motor Vehicles office to knock out a nagging errand.
For months, she heard about the N.C. REAL ID, a new driver's license that complies with federal identification security requirements that take effect on October 1, 2020. Without the new license, she'd be unable to board domestic flights or enter federal facilities without providing additional documentation.
Now, with her REAL ID in hand, she's glad she didn't put
off getting it.
"I'm very relieved," Porges said. "It's out of the way. I don't have to worry about it."
If you haven't gotten your REAL ID, check out these tips.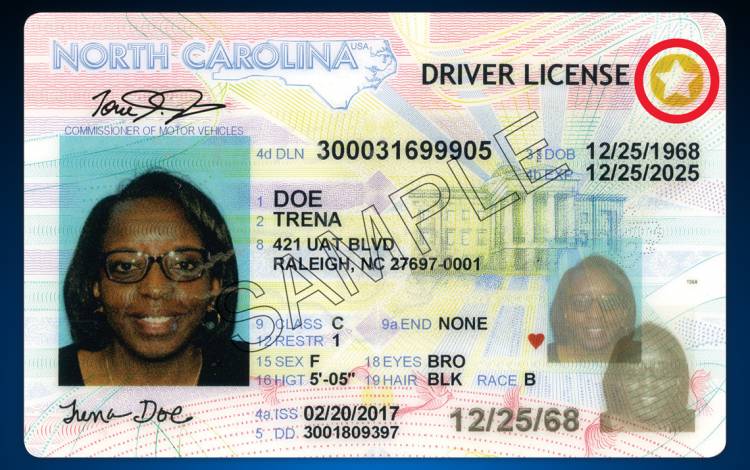 Do you need it?
Blake King, project manager with the North Carolina Department of Transportation, said it's expected that half of the drivers in North Carolina, roughly 4 million people, will get REAL IDs before the deadline.
With demand ramping up, it's worth considering if
you need one.
The N.C. REAL ID, which is just like a traditional license or ID but has a gold star at the top, will be required to board domestic commercial flights or to enter military bases, nuclear facilities and federal buildings, including courthouses.
If you don't see yourself ever needing to do any of these things, sticking with a traditional North Carolina license may be the right call for you. But keep in mind, non-REAL IDs will be clearly noted "Not for Federal Identification," which requires additional documentation for flying and entering federal facilities.
Make an appointment
Porges, who didn't make an appointment, said that her wait at the DMV office lasted about three hours.
"I had a book, so I was fine," she said.
Reserving an appointment is an easy way to avoid a long wait. Appointments can be secured by calling 919-715-7000.
With demand for REAL IDs, which cost the same as a traditional new license or renewal, the next batch of available appointments may be several months away.
What you need
When asked about the documentation required for REAL IDs, King said you'll need the following: one document to establish identity, one to verify your Social Security number and two to prove your North Carolina residency.
A raised-seal birth certificate or a current passport can establish identity. For your Social Security number, social security cards or paystubs bearing your entire Social Security number are adequate. And a variety of documents can prove your address such as your old driver's license, automobile registration or insurance cards.
Have a story idea or news to share? Share it with Working@Duke.