Cartmill Receives Charles R. Darwin Lifetime Achievement Award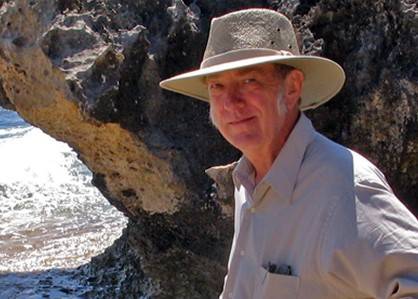 Matt Cartmill, Professor Emeritus of Evolutionary Anthropology at Duke, has been awarded the 2019 Charles R. Darwin Lifetime Achievement Award by the American Association of Physical Anthropologists.
The Charles R. Darwin Lifetime Achievement Award is the highest honor given by the leading international professional society for biological anthropology. The award is given annually to recognize and honor a distinguished senior scientist who has demonstrated a lifetime of outstanding contributions and commitment to the discipline through scholarship, mentorship and service.
Cartmill is known internationally for his research and writings on the evolution, anatomy and behavior of humans and their ancestors, other primates, and other mammals. His most important contributions have been to the study of primate origins, mammalian and primate locomotion, and the evolution of the head and face. He has also written extensively on animal consciousness, the theory of systematics, and the history and philosophy of evolutionary biology. Cartmill is the primary author of six influential textbooks on human anatomy and evolution. His 1993 book on the intellectual history of hunting, "A View to a Death in the Morning," won awards and praise from both scientists and historians.
Cartmill served on the faculty at Duke from 1970 until 2008, when he left to become a professor and chair of anthropology at Boston University. He has served as president of the AAPA, as the editor of two major journals and two book series (in collaboration with his partner Kaye Brown), and as the senior associate editor of the "International Encyclopedia of Biological Anthropology."