A Pair of Ponies Helps Students Celebrate Last Day of Fall Classes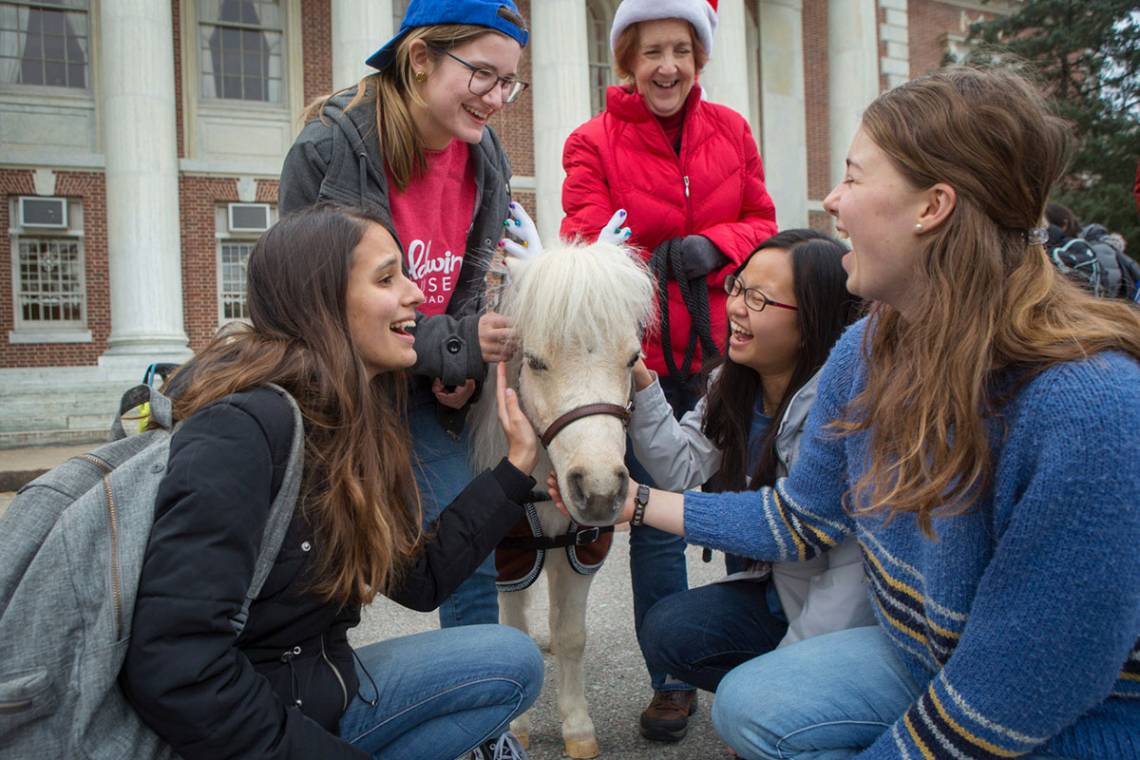 With exams and final papers looming over them, a pair of minature therapy horses brought smiles to hundreds of students Friday on East Campus outside of Lilly Library. Sponsored by the library, the horses came from Stampede of Love.
Pictured: Lia Cueto, sophomore; Abby Flyer, sophomore; Meg Shieh, senior; and Elaine Cox, senior, share a laugh while petting Lola, who is held by Karen Jones of Stampede of Love.
Photo by Jared Lazarus. Video by Julie Schoonmaker.