5 Free Things To Do At Duke In December
Soak up the holiday spirit with live music and a winter wonderland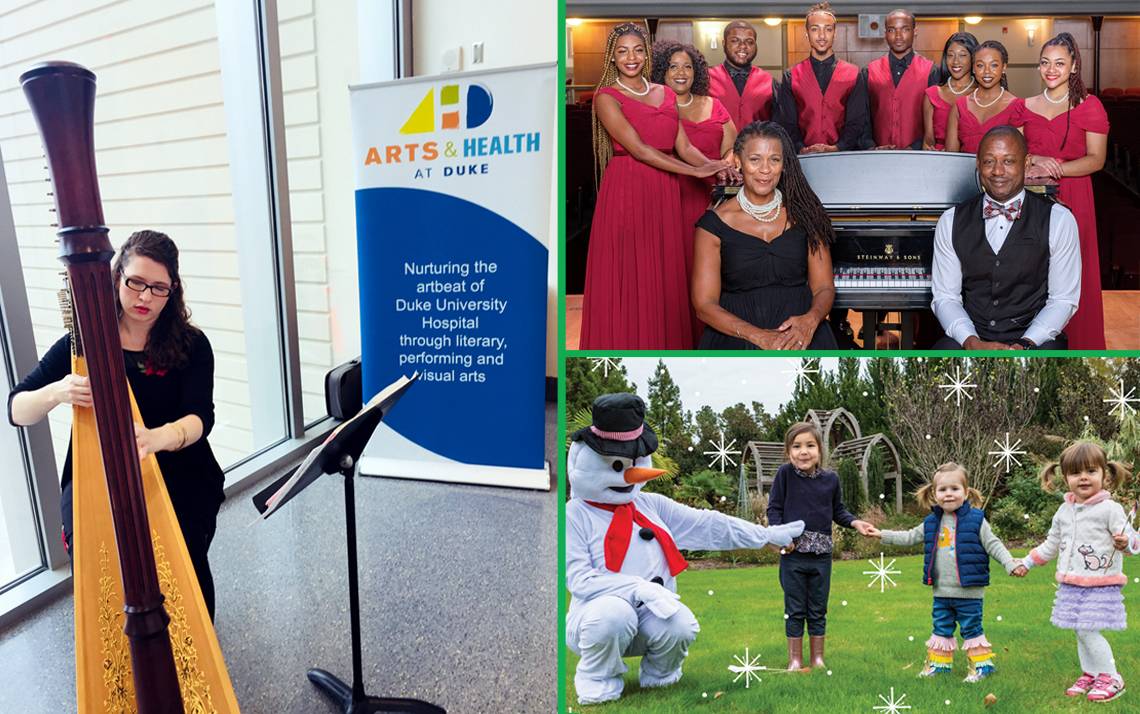 Whether you're hearing organ music reverberate off the walls of Duke University Chapel or decorating cookies with loved ones, there's plenty of ways to enjoy Duke this December.
Each month during the academic year, the Working@Duke editorial team searches the Duke Event Calendar for five free things to do at Duke. Check back during the first week of January for more.
Dec. 8 – In the Jazz Tradition: NCCU Vocal Jazz Ensemble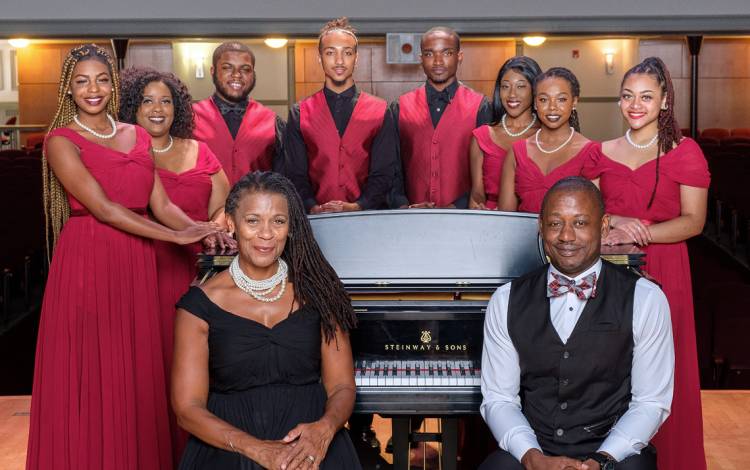 The award-winning North Carolina Central University Jazz Ensemble will perform as part of "In the Jazz Tradition" concert series sponsored by Duke Performances. The ensemble, which is comprised of undergraduate and graduate students, has performed around the world.
The group will perform tunes by composers Nina Simone, John Coltrane and Miles Davis during its concert at the Durham Fruit and Produce Company (305 South Dillard St.). The concert goes from 1 to 2:30 p.m.
Dec. 9 – Winter Wonderland Festival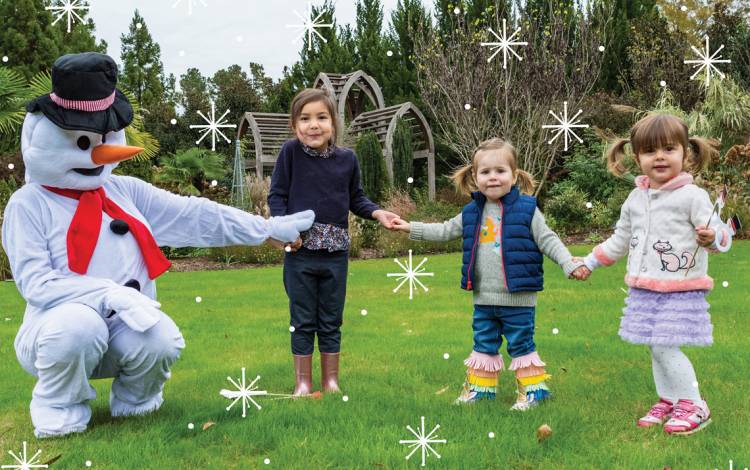 Visit Sarah P. Duke Gardens from 2 to 4 p.m. for winter-inspired crafts, storytelling, cookie decorating and cultural activities from around the world. Children get to meet Snowdrop, the Gardens' snowperson, during the winter wonderland.
Editor's Note: This event is now full.
Dec. 12 – Duke University String School Chamber Music Concert

Hear a small ensemble of Duke University String School students perform chamber music in Nelson Music Room. The Duke String School, which dates back to 1967, teaches students who are K-12 the violin, viola, cello and bass. The concert starts at 7 p.m.
Dec. 16 – Organ Recital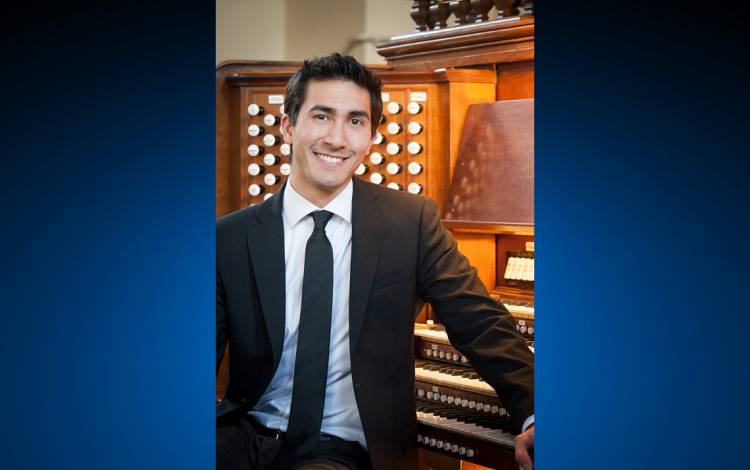 Joseph Fala will perform an organ recital at 5:15 p.m. in Duke University Chapel. Fala, a recent graduate of the Yale School of Music, is in his second year at the Duke Chapel Organ Scholar program, which trains organ students in sacred music. Recently named one of "20 under 30" by The Diapason magazine, Fala has been a featured performer at conventions of the Organ Historical Society.
Dec. 19 – Performance by Michelle Cobley, Holiday Harp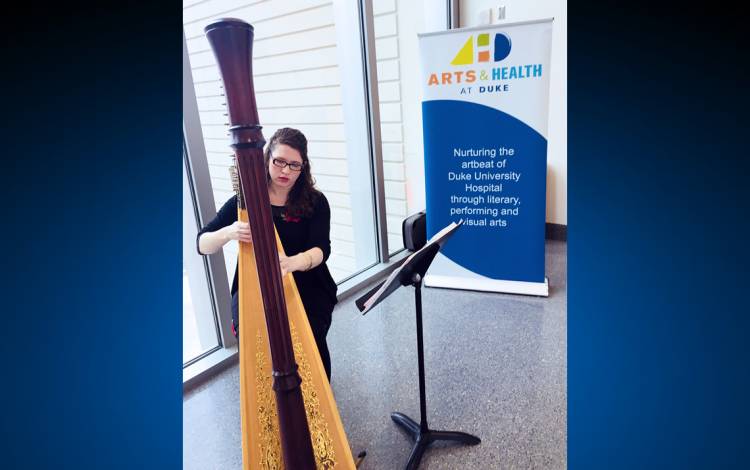 Harpist Michelle Cobley will perform from 11:30 a.m. to 1:30 p.m. at Duke University Hospital's main concourse as part of Duke Arts & Health's Holiday Invitational Art Show & Sale.
Cobley is a Raleigh-based musician and recent graduate of the Royal Welsh College of Music and Drama. The Holiday Invitational is a curated show featuring jewelry, pottery, paintings, ornaments and other works the public can purchase.
For more Duke events, visit the calendar.