Soak Up Cheer at the Employee Holiday Concert
Duke staff and faculty are invited to hear the Duke Medical Orchestra on Dec. 6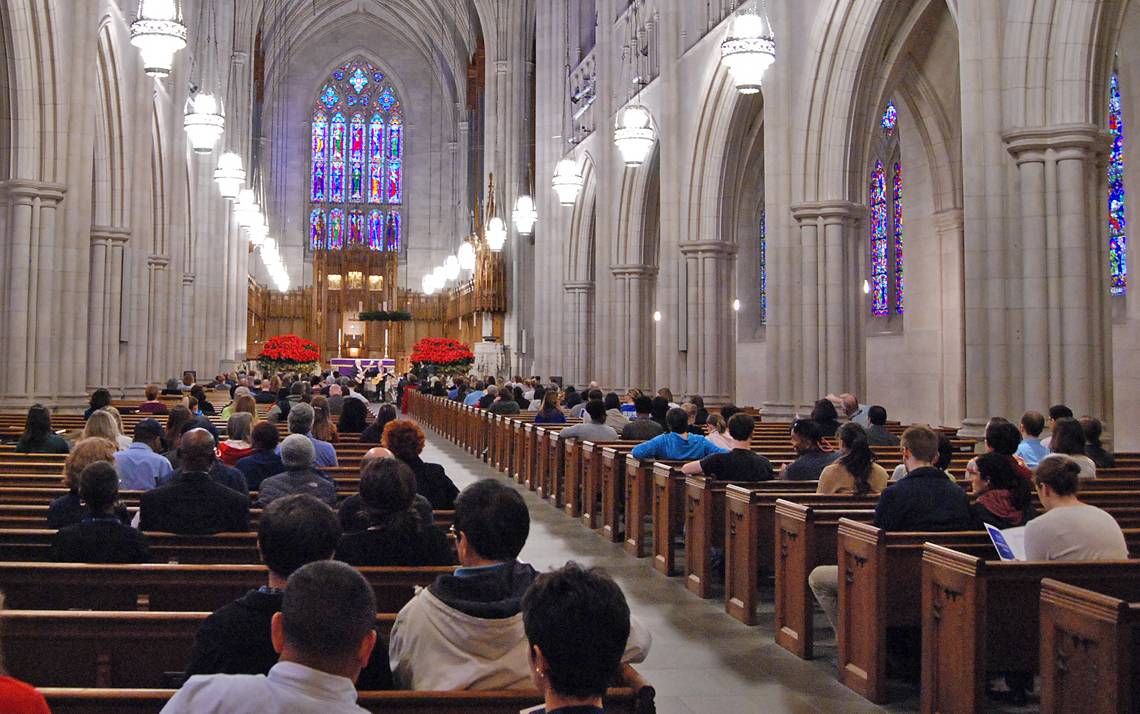 Duke staff and faculty are invited to celebrate the holiday season with a performance by the Durham Medical Orchestra, followed by light refreshments, on Dec. 6.
The Employee Holiday Concert will be from 11-11:30 a.m. at Duke University Chapel. A brass group from the Durham Medical Orchestra, which features Duke medical professionals and Durham community members, will perform seasonal classics.
"This is an opportunity for Duke staff and faculty to come together and enjoy the spirit of the holidays," said Antwan Lofton, assistant vice president of Staff & Labor Relations in Duke Human Resources. "For Duke, this is a way to show gratitude to our employees for their hard work and endless dedication."
A reception with hors d'oeuvre, hot cider and desserts follows the performance on the Chapel Quad. The first 300 employees attending the concert receive a surprise gift from Duke Human Resources.
Employees are encouraged to walk, take the bus or bike to the event. Find campus bus routes and real-time bus tracking on the Parking & Transportation website.
Have a story idea or news to share? Share it with Working@Duke