OLLI Winter Courses: A Deep Dive into Downtown Durham's Renaissance and the Duke Family
Preview what's ahead for community of learners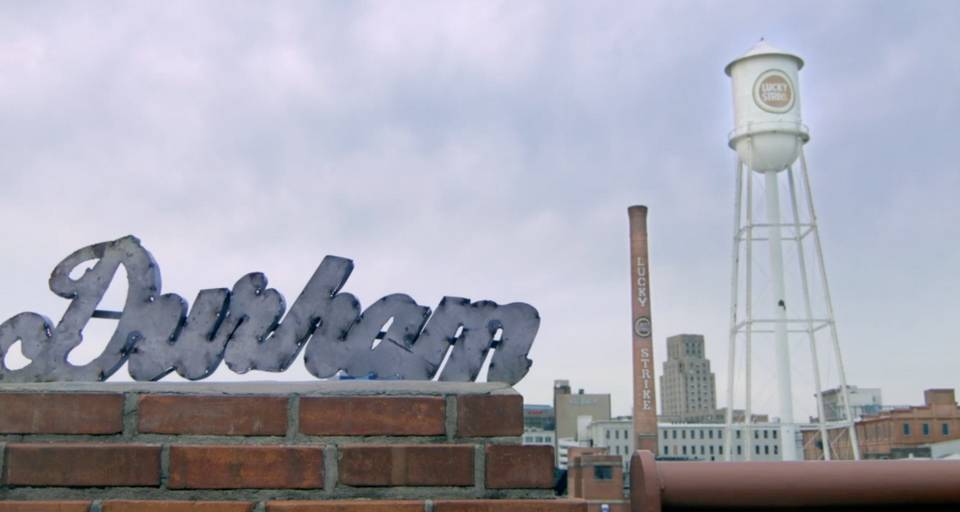 As the longtime pastor at Durham's First Presbyterian Church, Rev. Joe Harvard had a front row view as the downtown area was remade over the past two decades. He's an ideal instructor to provide a behind the scenes look at that transformation, one of 138 courses offered during the winter semester of The Osher Lifelong Learning Institute (OLLI) at Duke.
OLLI at Duke's other winter offerings range from "Cartooning in America since 1750," to "Tax Smart Retirement Strategies," to "The Gilded Age in American History: All That Glitters Is Not Gold." For the full list of January-March courses and registration details, click here.
Registration begins Dec. 4 and 5, and classes begin Jan. 7.
It's all part of a national network of more than 120 campus-based chapters. Instructors, many of them volunteers, share their expertise and passions in courses spanning art, finance, film, health, politics, music, dance, history, technology, writing and more. The classroom environment is casual, and there are no tests, papers or grades.
Harvard, who is now pastor emeritus of First Presbyterian, hopes to entice learners interested in the history of the Bull City, as told by the community leaders -- who have played a role in Durham's transformation. Harvard says the guest speakers will also be invited to comment on some of the challenges the city faces as a result of the enormous growth and development in the last two decades.
"The goal of the course is to provide students a better understanding of Durham's evolution and what lies ahead if the city is to improve the quality of life for all of its citizens," Harvard says.
The story of Durham's Dukes -- the family and the university – is the focus of a new course taught by William "Bill" King, Duke University archivist emeritus. Expect answers to questions such as: How does the university fit into the Duke family's long history of philanthropy? What was Duke before it was a university? Who selected the name for the new university? Is it possible that the chief architect of the university never visited the campus to view his creation? How has such a relatively young university risen to world renown so quickly?
Ten Duke undergraduates will partner with an equal number of "overgrads" in OLLI to lead discussions and to pursue and share perspectives on current issues in Betsy Alden's "The Millennial Perspective: Ethics Across Generations." Alden, faculty with the Kenan Institute for Ethics at Duke, has led this course for 19 years -- the only "intergenerational" academic course offered at Duke – assisted by three undergraduate co-instructors who have previously taken the course.
Dan Nagy, a retired Fuqua School associate dean, shares his research into generational differences in a new course beginning Jan. 8. The class will explore how significant events, people, technologies, peer groups, music and more helped shape each generation during their formative years.
Catherine Cross Tsintzos' "Winter Weave" class offers a tactile experience with textures, naturally dyed thread, yarn, reed, shells, recyclables, roving and embellishments from nature. The course will be held at the Galloway Ridge Retirement Community in Pittsboro. Tsintzos has spent a lifetime in the arts as a practicing artist and educator.
Popular OLLI instructor Dr. Wendell Musser is teaching a course this winter on the legendary Edward R. Murrow, "probably the most brilliant and influential radio and television journalist ever." Musser adds, "He remains the standard by which today's journalists measure themselves."
The great social movements of the Sixties are the focus of a day-long OLLI Lunch & Learn event on Jan. 11, also at Galloway Ridge, with award-winning author Frye Gaillard, based on his book "A Hard Rain: America in the 1960s." The $30 registration fee includes a buffet lunch.
In addition to the classes, OLLI sponsors social events, guest speakers, short trips and a host of book clubs, an International Folk Dance group, and other special interest groups. OLLI, a Duke continuing studies program, serves more than 2,600members in the Triangle.
For more information about OLLI at Duke course offerings, go to http://www.learnmore.duke.edu/olli/.