More Than Just An Online Survey Tool
How Qualtrics can help you find answers to questions large and small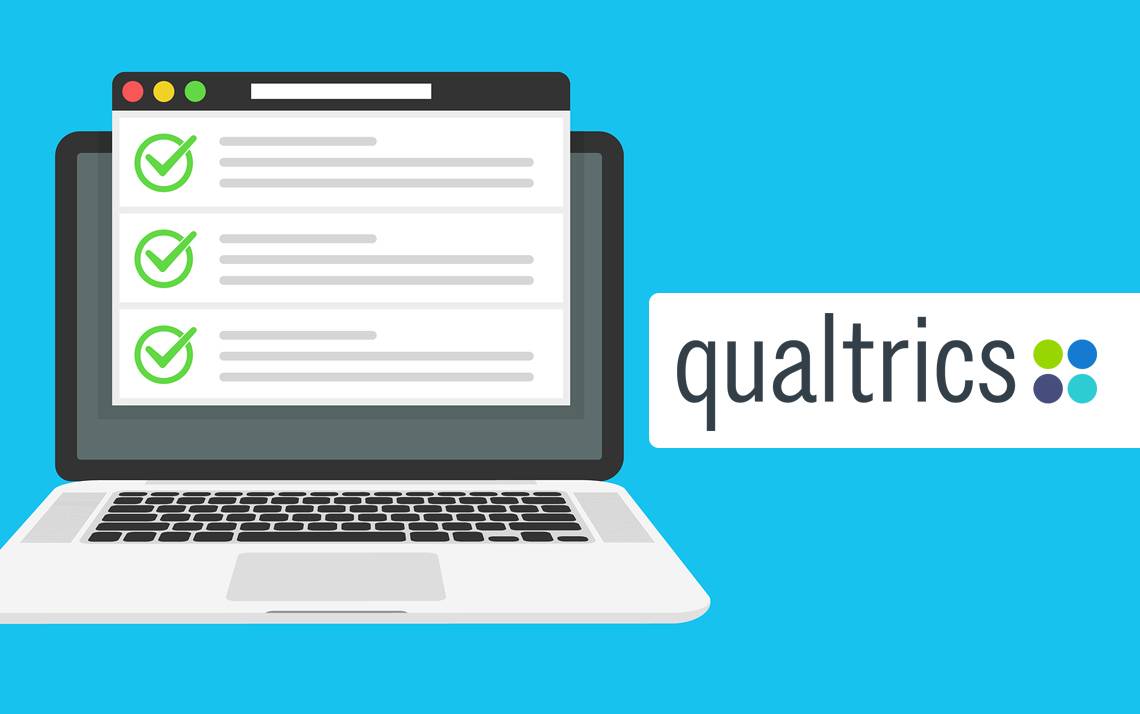 Around a decade ago, part of Evan Levine's job was to arrange the connection between Duke community members and software programs they wanted to use.
After a handful of faculty members showed him how much use they were getting from Qualtrics, an online survey tool popular in the business world, Levine added it to the list of software offerings Duke's Office of Information Technology provides at no cost to members of the Duke community.
Since being introduced to Duke in 2009, Qualtrics has become an easy and secure way for Duke students, staff and faculty to collect information. Around 19,000 Duke community members have used it in the past decade. In the last 12 months, surveys created by the Duke community have received roughly 2 million responses.
"It's very user-friendly and easy to use," said Levine, director of Academic & Media Technologies with Duke's Office of Information Technology. "For entry-level users, it takes you five minutes to go in and set up a poll. We'll see students do that and we'll see clinical researchers do it for surveys with 60,000 responses. It's incredible."
Already popular with many Duke employees, here are some simple, smart uses that could make Qualtrics even more essential.
Planning programs
Christine Vucinich, IT Education & Training Practitioner for OIT, is well-versed in Qualtrics. She uses it often for managing special programs and trainings as well as collecting nominations for the IT Lead program that she runs.
She recalls instances where Qualtrics was used to collect information to help with logistics for workshops, such as whether a guest needed parking or what they preferred for lunch.
 "It was just quick and easy for us to do," Vucinich said.
And with many of her programs repeating, she said it's also helpful that she can save her questionnaires to use again.
Send a questionnaire
In the past 12 months, there have been around 40,500 new surveys created with Qualtrics.
"That's everything from course assessments, to clinical research to people asking what they want on the pizza for a meeting on Tuesday," Levine said.
The first place on campus that Qualtrics took root was at the Duke Social Sciences Research Institute, where survey data creates the underpinning of much of the institute's work.
As the institute's Associate Director of Education, Research and Evaluation, Alexandra Cooper works closely with Qualtrics-based surveys that are sent to hundreds of recipients and haul in loads of important data.
But one particularly smart use involves surveys that don't leave the institute.
Part of Cooper's job is overseeing the Connection Bar, a help desk for research statistics staffed by student consultants. To hammer out a schedule for the consultants, Cooper has built a simple Qualtrics survey she'll periodically send them.
"It's an easy way to check for their availability," Cooper said. "By each shift, they have three options: This time works, this time isn't great but I can make it work and this time is impossible. And then I'll take their responses, maybe twist a few arms, and build the schedule."
Gather data off the grid
Cooper does have a Qualtrics story that's a little more exotic.
A few summer ago, a professor at SSRI was working with a group of students from Duke Engage who went to Chile to study how the workforce was adjusting to an economy shifting from industries such as logging to ecotourism.
A problem facing the group was how to easily gather data and quickly upload it while in remote areas. Cooper helped solve the issue by getting the professor and his students to build a questionnaire on Qualtrics, which works well on mobile devices and can function while offline. The group used it to log the responses of people they talked to. Once their devices regained a connection to Wi-Fi, the data was uploaded without much trouble.
"We use it for everything from simple day-to-day things to run the office to sending students out to gather data in Chile," Cooper said. "It's big for us."
Have a story idea or news to share? Share it with Working@Duke.