Bringing Fresh Eyes to Campus
Durham middle school students experience college life at Duke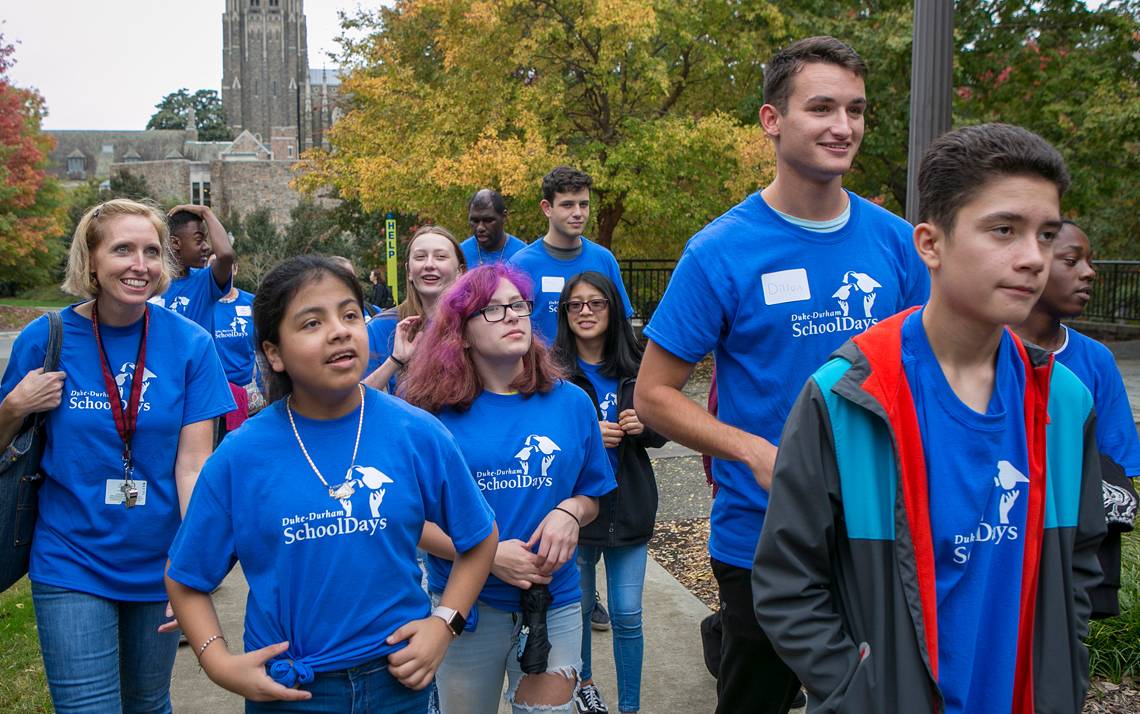 The usual midday quiet of Duke University Chapel was broken on Friday by the hushed chatter of young voices.
Clusters of middle school students, all clad in blue T-shirts, moved around the Chapel, getting a glimpse of its soaring gothic architecture and history behind it.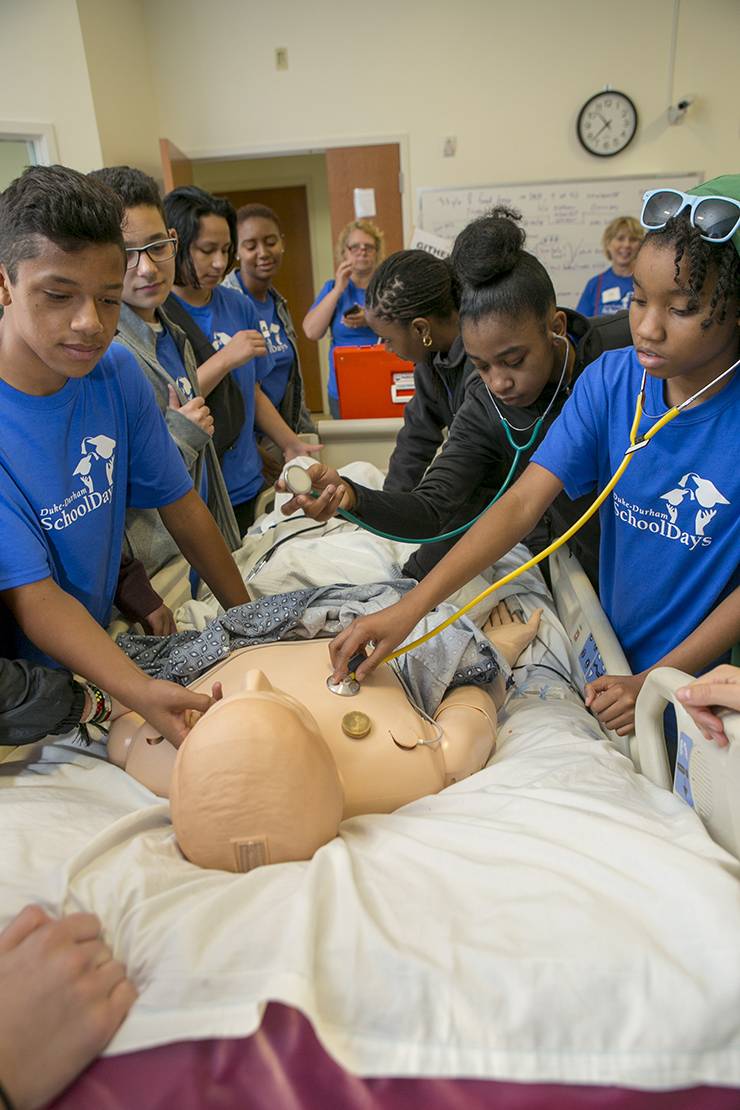 It was one of many stops for the groups of students who visited Duke as part of "Duke-Durham School Days." The Duke-Durham Neighborhood Partnership organizes the annual event, which brings 300 eighth graders from Durham Public Schools to Duke's campus. The visitors were led by Duke students and Duke employees.
"They get to spend a day on a college campus," said Jim Warburg, a counselor at Githens Middle School while shepherding his group through the Innovation Co-Lab. "The idea is to get them thinking about higher education and what they can do after high school."
Lindsay Miller, a program coordinator for the Office of Civic Engagement, and Terence Bailey, an IT analyst with Duke Libraries, accompanied a group from Durham School of the Arts. Miller handed out raffle tickets to students who asked good questions, while Bailey kept a constant count of the kids, making sure no one wandered off.
Among the stops the students made during their tour of campus were the Duke Human Simulation and Patient Safety Center in the Trent Semans Center, Rubenstein Library, Cameron Indoor Stadium, the Innovation Co-Lab in the Technology Engagement Center, a classroom and a dorm room.
"They get to see different aspects of college life and different part of campus," Bailey said. "There are even some place here I haven't seen."
Standing in the courtyard of Crowell Quad, waiting for their chance to visit the room of a Duke student, the middle schoolers peppered their undergraduate guide with questions about college life.
"How often do you go home to see your family?" one student asked.
"If you order something from Amazon, where do they send it?" asked another student.
"This is a pretty cool program," Bailey said while watching the scene unfold. "When they start planning for college, they'll know what to expect."
Have a story idea or news to share? Share it with Working@Duke.