Reasons to Get Out of Your Comfort Zone
By embracing the unfamiliar, you expand your skills and become an even more valuable team member
As part of her position in Duke's School of Medicine, Angie Solomon occasionally gives presentations to groups of researchers and administrators who sometimes number in the hundreds.
For a self-described "small town girl" who came to work at Duke 20 years ago as a staff assistant, speaking in front of large audiences is a little out of character.
"The 1998 version of me would have probably fainted if I had to get up in front of all these people," said Solomon, associate director of the Research Integrity Office in the School of Medicine.
Over her career at Duke, Solomon has had to do things that forced to her to stray from the familiar. She's been asked to go from peer to supervisor. At points, she's helped untangle delicate problems, and she's dealt with various aspects of the school's compliance network.
Yet, all of these experiences left her with a firm belief that the path to success will inevitably take you well outside your comfort zone.
"I think this helps in life in general to be pushed out of your comfort zone," Solomon said. "It just gives you confidence."
While many of us may prefer to focus on parts of our role that are most familiar, embracing the parts that don't feel as natural often leads to professional growth. As you venture out of your comfort zone, keep these ideas in mind.
Unlock your hidden talents
Solomon and her colleagues regularly sit down with faculty members and search for potential conflicts of interest that, if not properly handled, could hinder their research. Often delving into personal financial arrangements, these conversations can be uncomfortable for all involved.
Solomon has found that she excels at these chats. And she's good at them. She likes to get familiar with the researchers' work, make sure the tone is relaxed and assure the faculty member that the process is collaborative.
"I try to find some common ground and let them know that I'm not trying to get in their business any more than necessary, I'm trying to protect Duke's reputation and their reputation as well," she said.
When she began doing this type of work, Solomon felt intimidated. But after years of being in situations where she had no choice but to forge ahead and get over any potential nerves, she's uncovered skills, such as navigating delicate conversations, she didn't expect to have.
"You never know where your talents are until you try new things and challenge yourself in new ways," said Steve Dalton, program director for Daytime Career Services at Duke's Fuqua School of Business. "I love that Duke will push people outside of their comfort zones, but that doesn't mean you need to wait to be pushed. In general, just seeking things outside of your comfort zone may unlock a new aptitude that you never knew you had."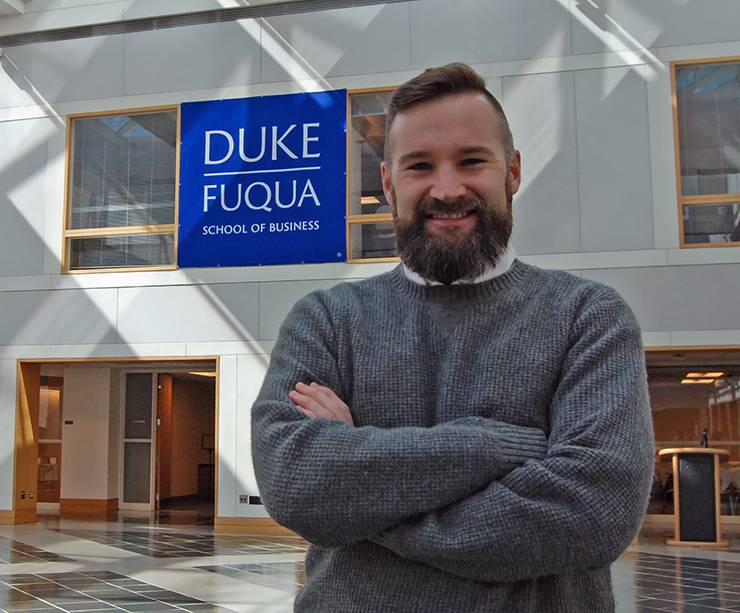 Know you won't be perfect
By virtue of earning spots in the competitive Fuqua School of Business, the students Dalton encounters are used to being successful at things. So, one of the main points he often makes to them is that sometimes it's OK to stumble.
Straying from the familiar is the only way to expand your skill set. But in order to do that, you must also embrace the idea that the path you're about to take will likely have its share of bumps.
"The brain is like a muscle, it requires practice," Dalton said. "Nobody expects you to be good at violin the first time you pick one up. So reminding people that this is the first time you're picking up a violin creates a safe space, it sets expectations for both your colleagues and yourself that there will be mistakes. You won't be perfect, how could you be?"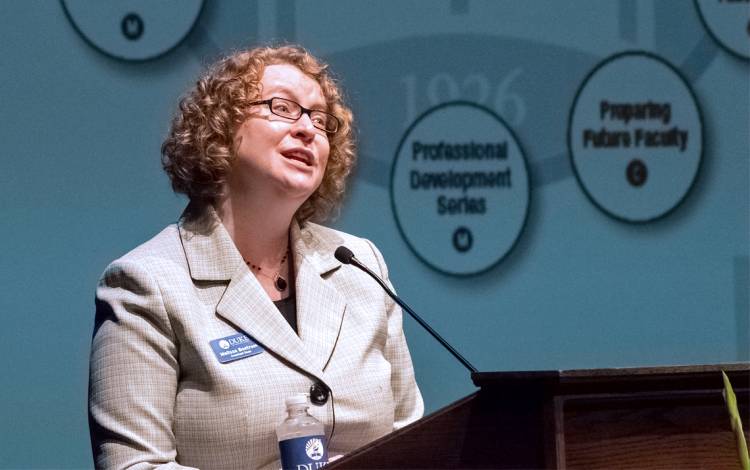 Be ready for the future
In her role as assistant dean for Graduate Student Professional Development with the Duke Graduate School, Melissa Bostrom often encounters students who have spent years amassing knowledge that they hope will carry them into a career in academia. But they haven't put as much consideration into the skills that will help them thrive once they get there.
When Bostrom talks to students about the importance of experiences such as writing op-eds, which can be effective tools for disseminating research to wider audiences, or honing leadership skills, which will come in handy should they take the helm of a center or department one day, this can push them into unfamiliar territory.
"My job is to show students that they have a more diverse array of skills and a more diverse array of opportunities," Bostrom said. "I want to help them figure out what their career options are, get them connected to those opportunities, and build their skills to help them launch in those professions."
For both Bostrom's students and employees, the lesson is the same. Don't only think of the position you're in now. Be ready to embrace challenges that will develop abilities for the places you want to go.
Have a story idea or news to share? Share your news with Working@Duke.