How to Take Better Portrait Photos
Duke experts offer advice on how to frame a colleague's portrait for department needs
When she looks through the roughly 100 portraits of faculty and staff on the website of the Center for Child and Family Policy, Erika Hanzely-Layko sees some missed opportunities.
The photos come from a variety of sources, some from a professional shoot years ago and some that the faculty and staff members submitted themselves.
And there are several on the site Hanzely-Layko took herself. While not a trained photographer, taking pictures of team members for the website has been one of the many duties Hanzely-Layko has handled from time to time as the center's meeting and events coordinator.
"They could be better," Hanzely-Layko said. "I'd love to capture more of their personality."
Hanzely-Layko is likely not alone. Whether it's for department websites, newsletters or social media, it's not uncommon for employees with little-to-no photography chops to find themselves having to take pictures of co-workers for office needs.
In an attempt to help staff who have to occasionally get behind the lens, we caught up with some of Duke's photography experts to gather some basic advice.
What to wear
Simply put, the cameras of Megan Mendenhall and Jared Lazarus capture life at Duke. The two are veteran photographers for Duke's Office of University Communications and if it'san important person, event or place at Duke, they've shot it.
Taking portraits is a regular part of their job.
When it comes to their subjects, they like them to wear solid colors, since patterns can be distracting. And bare shoulders or tops with thin straps can be problematic. Depending on how the portrait is cropped, these can make the subject look like they're not wearing anything.
"It's a collaborative process," Mendenhall said. "Everybody needs to put a little bit of thought into it before you do it."
Picking a background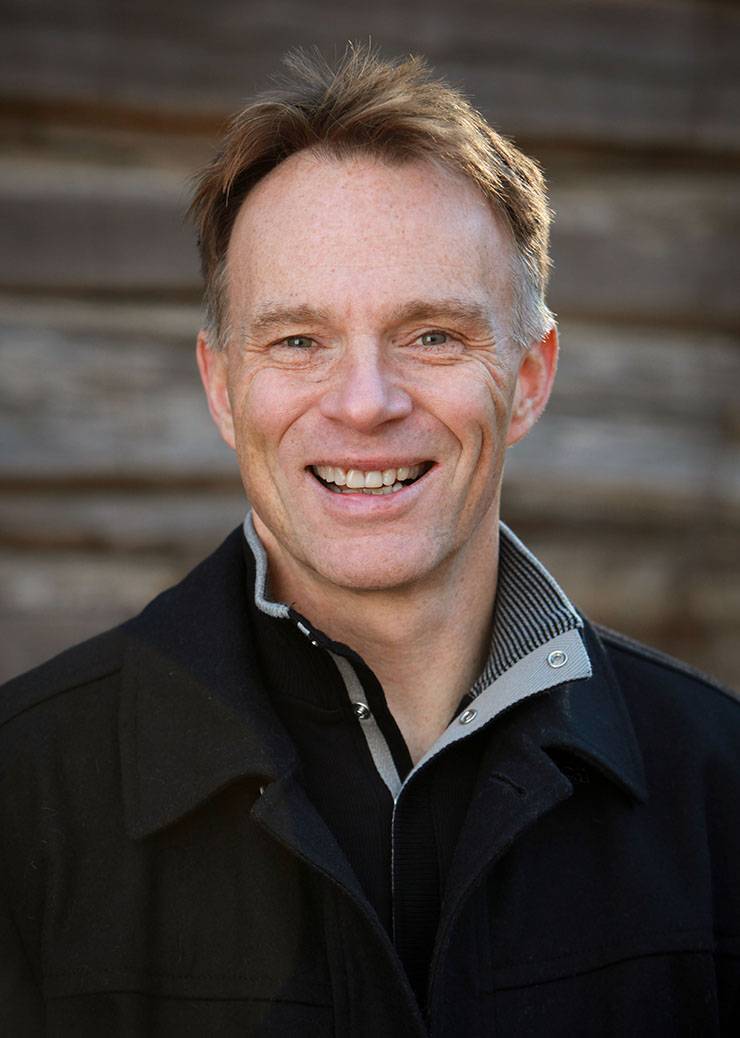 Keep in mind, the portrait needs to be of the person, so don't clutter up the frame with other stuff. When picking a background, think neutral. Avoid busy settings.
If you're indoors, pick a blank wall. If you're outdoors, avoid tree branches and telephone poles.
"I like to pick something nondescript, like foliage or a blank wall," Mendenhall said. "Clean and simple works best. Don't overthink it. Don't try to incorporate the Chapel or anything like that."
And if you shoot your subject in front of a wall, don't have them standing too close to it or it might end up looking like a police mug shot.
About lighting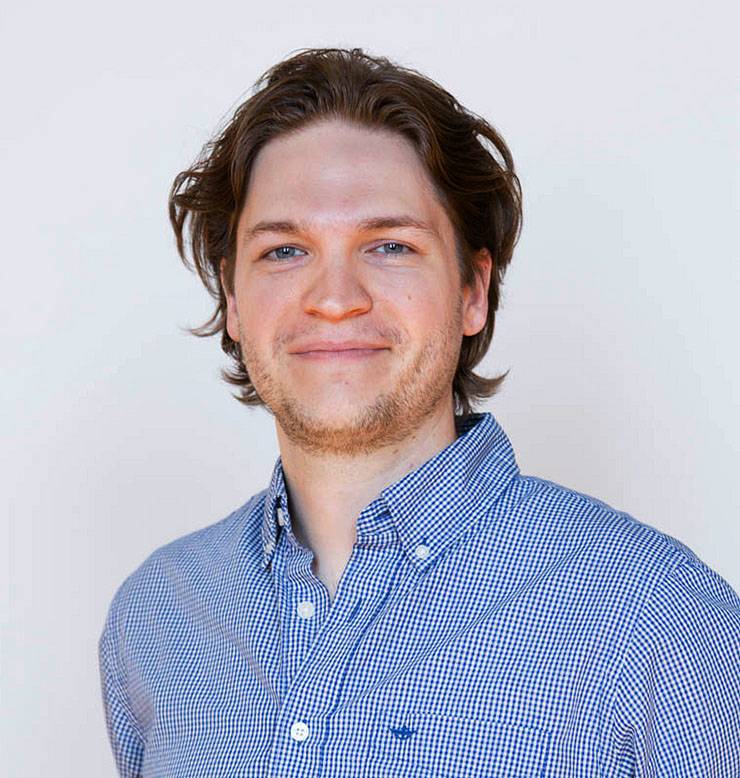 Courtney Lockemer brought some photography experience with her into her role as Communications Strategist with Duke Learning Innovation. When the idea of taking staff headshots during a staff retreat came up, she was ready.
"We wanted everyone to have a consistent, high-quality photo," Lockemer said. "And I decided I would give it a shot and do it on my own instead of hiring a photographer."
 It was a sunny day at the event at The Bullpen in downtown Durham, where there was a blank white wall near a window. One by one, she took photos of the center's team, asking each one to line up a few steps in front of the wall and facing the gentle sunlight coming through the window.
The result is a series of clean, well-lit portraits that were easy to take.
The key was that she found a spot with even, flat light and had her subjects face into it.
And in a move most photographers would applaud, Lockemer opted not to use the flash.
"Most of the time, unless you're adept at using a flash, it's going to make it look really artificial because it's just blasting people in the face," Lazarus said. "I would just try to tell somebody to turn the flash off and look for some good natural light."
Unless you find a big window which lets in enough light, you likely won't find many well-lit spots indoors. That's why many photographers recommend going outside and finding a spot with even shade. Direct sunlight is too harsh.
How to stand
The positioning of the subject isn't as important as you might think. The most crucial thing is that they look comfortable.
However, there are a few things the experts recommend.
Lazarus suggests advising the subject to slightly lean their forehead out and down.
"This will create a nice separation of the jaw line from the face, tighten the skin around the neck and often eliminate a second chin," Lazarus said.
Avoid having a subject face the camera straight on. Have them stand with their body slightly turned one way, perhaps 45 degrees, creating more graceful look.
"That makes a big difference," Lockemer said. "It ends up being a much more flattering look."
Take a lot
Mendenhall said people are often surprised by how many photos she takes during a portrait session. Lazarus said he'll usually take, at least, a few dozen.
In addition to increasing the chances that a perfect shot will get snapped, by taking several, it buys time for the awkwardness of a photo shoot to wear off.
It can help if you let the subject see some of the photos you've taken, on the screen of your phone or camera.
"Some people have a really natural smile and they can smile on demand and that's awesome," Lazarus said. "But a lot of people can't do that. So it's about getting them comfortable. Sometimes it takes some time to get an authentic expression out of a person."
Have a story idea or news to share? Share it with Working@Duke.