Help Your Community
Doing Good in the Neighborhood, the Duke employee giving campaign that supports local nonprofits, begins Oct. 1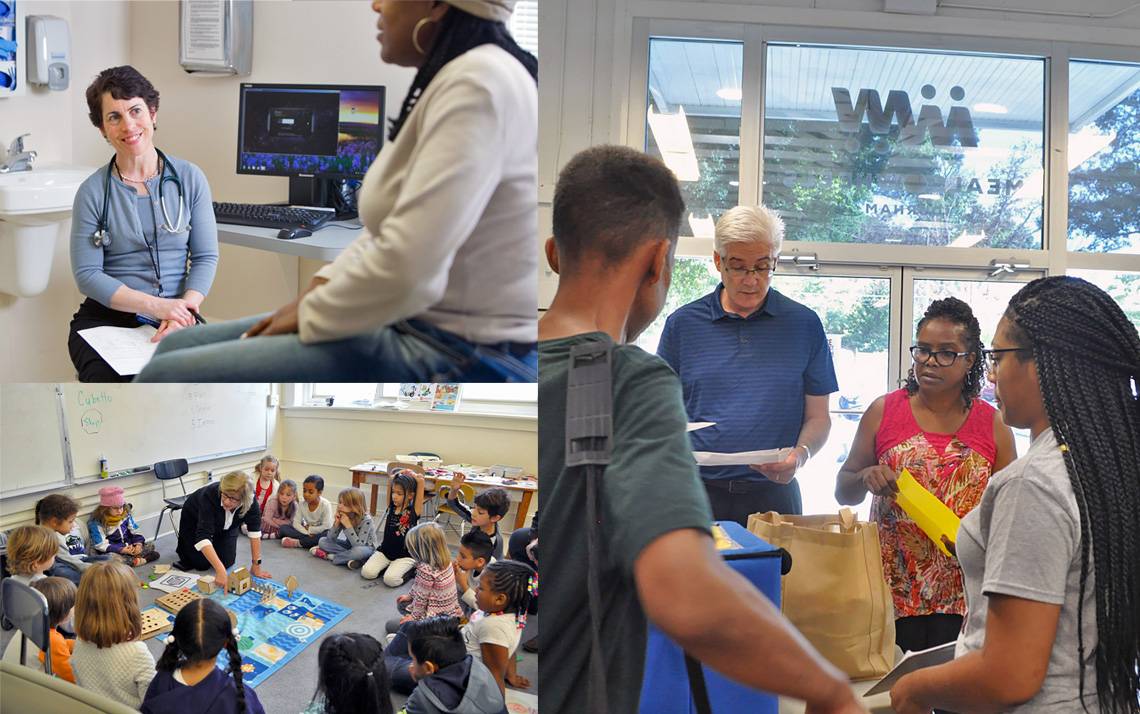 Doing Good in the Neighborhood, the annual employee giving campaign, begins Oct. 1.
Last year, 2,021 staff and faculty donated $629,364 to the campaign, which features six giving categories: Community Care Fund, Health, Neighborhoods, Schools, Youth Empowerment and United Way of the Greater Triangle. The goal for the current campaign is to raise $650,000 through 2,500 donors.
Here's how some Duke employees helped in three giving categories in 2017-18.
Community Care Fund
About: Supports diverse nonprofits making a difference in the Triangle
Raised: $161,587

Nancy Kelly began donating to the Community Care Fund about five years ago because it supports food pantries, homeless shelters and land conservancies.
"As Duke employees, we have an obligation and opportunity to have a positive impact on the community outside of Duke," said Kelly, director of community engagement for the Nicholas School of the Environment.
Meals on Wheels of Durham is one of 58 organizations that received funding through the Community Care Fund. Meals on Wheels delivers food to seniors, people with disabilities and others who are unable to provide proper nutrition for themselves.
A $40 donation provides fresh fruit to 100 meal recipients for one weekend.
"Our clients really value fresh food," said Gale Singer Adland, executive director of Meals on Wheels of Durham. "Doing Good made it possible to provide fresh fruit to all our weekend clients. It's a wonderful partnership."
Health
About: Supports nonprofits and clinics that increase availability of health care regardless of ability to pay
Raised: $78,309

Fred Johnson watched his family give during church every week. Today, Johnson gives to Doing Good's Health category.
"Health touches everyone in every neighborhood," said Johnson, assistant professor in the Department of Community & Family Medicine. "If you improve the quality of life
for one person, you improve the quality of life of their loved ones."
Holton Wellness Center, Lyon Park Clinic and Walltown Neighborhood Clinic are three of six organizations that received funding last year. The three clinics are run
by a partnership between Lincoln Community Health Center and the Duke Division of Community Health.
A $20 donation allows an uninsured patient to receive care at one of the three clinics.
"Donations are invaluable," said Michelle Lyn, chief of the Duke Division of Community Health. "The notion that Duke employees contribute to the clinics speaks to the value of health improvement in our community."
Schools
About: Supports student programming and achievement in nine Durham public schools.
Raised: $113,894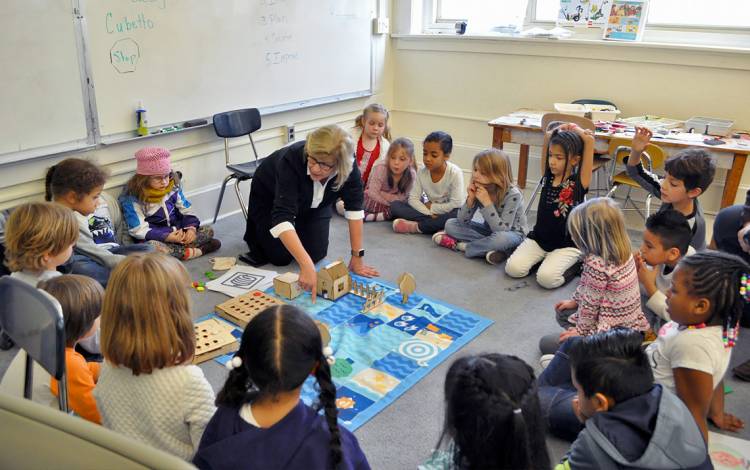 Yan Li has contributed to the Schools category since 2003 to help build a strong educational foundation in Durham.
"Since we're a higher education institute, it just seemed right to support the community's schools," said Li, associate director of Duke's Asian/Pacific Studies Institute. "I like that Duke is creating this opportunity for employees to support children as early as kindergarten."
E.K. Powe Elementary School uses donations to fund about 15 clubs – from dance to robotics to improv.
A $15 donation provides a student eight weeks of attendance at a club.
"The amazing thing about Doing Good is it's putting the trust in the organizations to use the donations with no caveats," said Meg Goodhand, principal of E.K. Powe. "I feel very lucky that Duke supports us."
Want to donate? Here's how:
1. Visit the Doing Good website.
2. Choose how you want to donate: payroll deduction, credit card or electronic check payment for Duke Community Giving, or a direct donation to the United Way. Donations to Duke Community Giving go directly to community organizations; no administrative fees are deducted.