DukeCard on iPhone and Android Now Available
Mobile device can now be used to access buildings and services across campus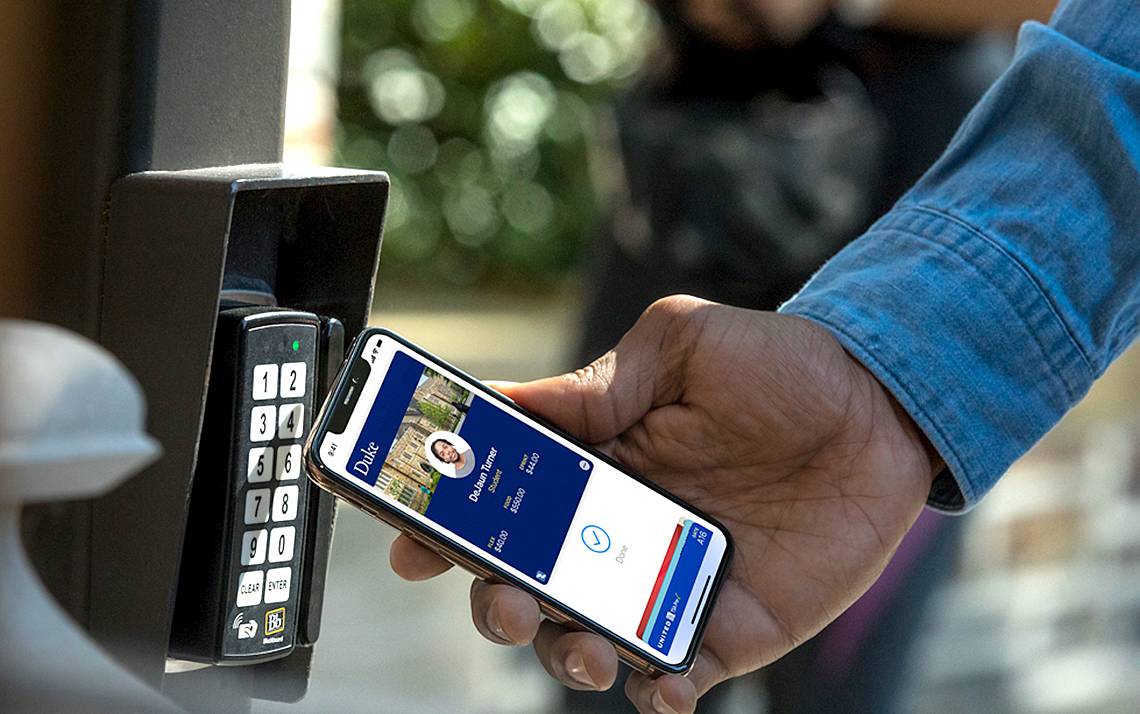 Update, Jan. 23, 2019:
You can add your DukeCard to your Android phone by downloading the Blackboard eAccounts app in the Google Play store.
To use your Mobile DukeCard you must:
have the latest Android operating system available
be signed up for Duke's Multi-factor Authentication (MFA)
have "NFC" technology turned on in the device settings
For more information about set-up, please see here.
Original post:
Duke's Office of Information Technology (OIT) today launched the new Mobile DukeCard for iPhone and Apple Watch. The electronic credential allows students, faculty and staff to use their mobile device to access buildings, pay for items on campus, and access events.
Duke is one of three universities involved in the initial rollout of the service. With access to the dorm, laundry, dining hall, gym and campus events using only their iPhone or Apple Watch, students can now leave their physical wallets behind. More information is available at a news release sent out today by Apple.
If you have an Apple device, learn more about setting-up your Mobile DukeCard in Apple Wallet here. To get started, you should first verify that your device meets specifications.
If you need assistance setting up the service, contact the OIT service desk or reference the knowledgebase articles listed on the OIT or DukeCard website.