Catch Women's Basketball Action at a Discount
Duke employees can take advantage of deals for women's hoops season tickets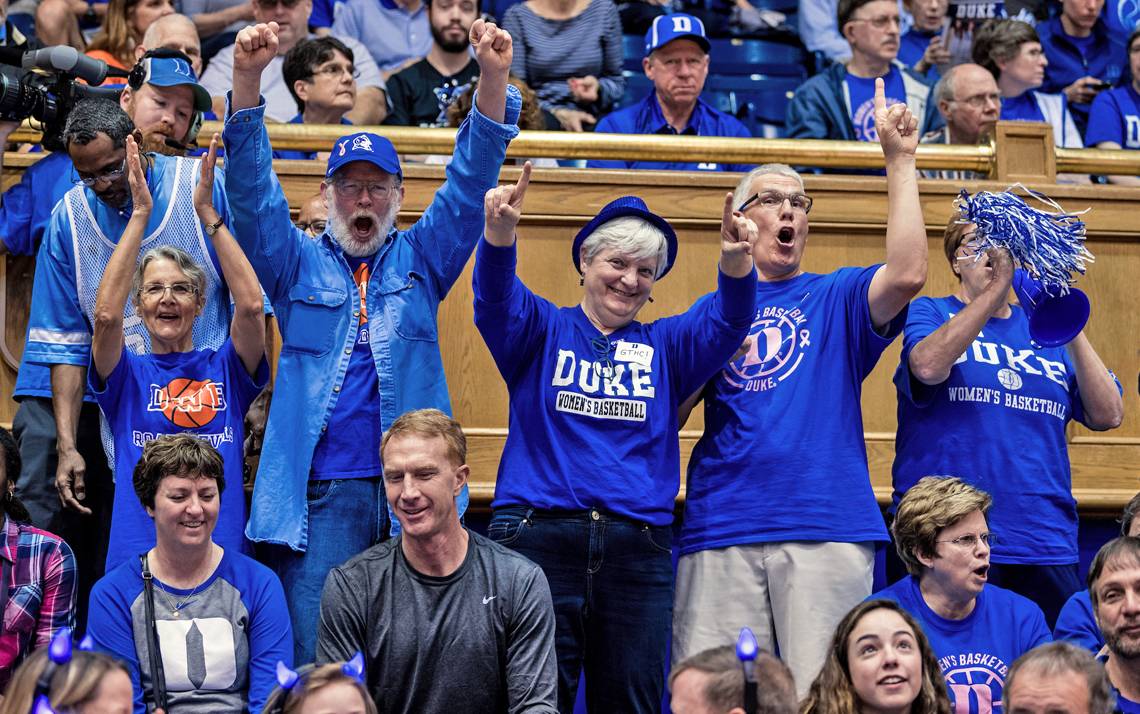 For Amy Mofield watching Duke women's basketball games is a family tradition.
As the daughter of a pair of Duke graduates and devout basketball fans, she grew up watching games from Cameron Indoor Stadium's wooden bleachers. When she became a mom herself, she kept the connection going and brought her family to watch the Blue Devils.
With season tickets to Duke women's hoops games, she gave her sons Justin and Noah the full experience as they often took part in on-court contests during timeouts and cheered on the Blue Devils when they faced arch rivals and fellow powerhouses.
"I have lots of pictures of them over the years with all the players and with coach Joanne P. McCallie," said Mofield, a grants and contracts administrator for Duke Biology. "They had a great time."
Although Justin left for college this fall, Mofield still grabbed season tickets for her family. And she was able to do it with the discount available to Duke employees.
Reserved seat season tickets are $85 for employees versus $115 for the general public. General admission season tickets are $45 for employees and $65 for the general public.
"It's loud and boisterous, it's a really fun family environment," Mofield said. "And with the employee discount, it's a huge value."
The Blue Devils are coming off of a 2017-18 season that saw them win 24 games and reach the NCAA Tournament's round of 16. In addition to Atlantic Coast Conference foes such as North Carolina, the Blue Devils' home schedule also features national power South Carolina.
The action begins with the Blue/White scrimmage on Sunday, Oct. 21.
To take advantage of the employee discount, call 919-681-2583.