Officials Monitoring Path of Hurricane Florence: Classes Canceled After 5 P.M. Wednesday
Path of hurricane projected to bring strong winds, heavy rain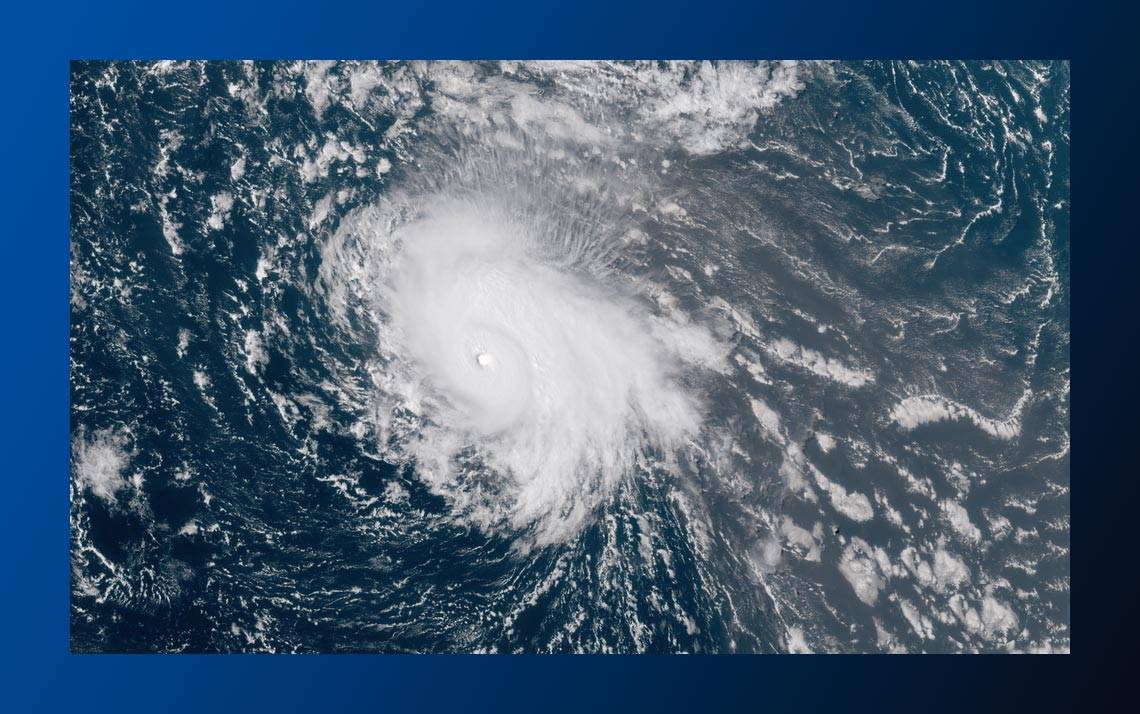 Update: Tuesday, Sept. 11, 2018: 9:21 a.m.
Due to potential storm impact from Hurricane Florence, Duke has decided to cancel all classes after 5 p.m. Wednesday through Saturday. In order to ensure essential operations during this time, Duke will activate the severe weather and emergency condition policy beginning at noon on Thursday, Sept. 13.
All Duke Health clinics will remain open under normal operations through noon on Thursday. Clinical staff should contact their manager for additional operating information.
In addition, all athletic events scheduled on campus from Thursday through Sunday will be cancelled or postponed and rescheduled. Check GoDuke.com for updates on rescheduling of games.
All departments should implement their severe weather plans beginning at noon Thursday. Managers should ensure staff members are aware of the service category for their position and their responsibilities when the severe weather policy is activated.
Crews on campus have begun taking precautionary measures such as securing outdoor equipment, inspecting storm drains, and fueling vehicles and generators. Police and medical personnel, as well as facilities and grounds crews, will be on-site and on-call during the week and weekend to respond to emergencies, as needed. Duke community members are encouraged to report flooding or property damage immediately to the appropriate maintenance unit: Facilities for the university campus, and Engineering & Operations for Duke Hospital and the School of Medicine.
During the storm, individuals are asked to remain indoors to avoid falling trees and limbs or downed electrical lines. Any potential safety-related issues, such as downed trees or power lines, should be reported to the Duke University Police Department, 919-684-2444. Unless a situation is life threatening, crews may wait until after dangerous winds have subsided before responding.
Additional updates and information about Duke's response to the hurricane will be posted on the DukeALERT website going forward. Follow Working@Duke on Twitter for updates as well.
Updated: Monday, Sept. 10, 2018: 2 p.m.
The National Weather Service has upgraded Hurricane Florence to a category 4 storm and now projects it will make landfall on the North Carolina coast Thursday afternoon.
The storm will weaken once hitting land, but high winds and heavy rains from the storm are expected to reach the Raleigh-Durham area by overnight Thursday.
The Duke Marine Lab, on the coast of North Carolina, will end classes on noon Tuesday and students will be evacuated to Duke's main campus in Durham.
Duke continues to make preparations in anticipation of the storm reaching campus later this week. Most power lines on Duke's main campus are underground, so power supply should be fairly resilient during the storm. Crews are inspecting and clearing storm drains to help reduce backup and flooding. Additional fuel and food supplies have been ordered and contractors are on stand-by to assist with clearing trees and debris if needed.
"At this point, we are hoping to continue business as usual through the day on Thursday," said Kyle Cavanaugh, vice president for Administration and Duke's Emergency Coordinator. "We will continue to monitor the storm and make arrangements as necessary throughout the week."
As conditions and plans change, additional updates will be posted on Duke Today.
Original Post:
Duke officials are monitoring forecasts related to the path of Hurricane Florence and are preparing for heavy rain and winds later in the week.
The National Weather Service currently projects the path of the hurricane to make landfall on the southern North Carolina coast as a major hurricane late Thursday. The hurricane will likely bring strong winds and prolonged heavy rainfall for central and eastern North Carolina with the potential for flooding.
The heavy rains and winds will increase the potential for downed trees and power lines. Kyle Cavanaugh, Duke's emergency coordinator and vice president for administration, said that the Emergency Management Team is already in close contact with officials from the Duke Marine Lab, located on Pivers Island in Beaufort, N.C.
"Our colleagues at the Marine Lab are meeting Monday to assess the latest models for the projected path and impact along the coast," he said. "They will be evaluating possible impacts on operations, including classes."
Cavanaugh said that Duke is not currently expecting to activate the severe weather and emergency conditions policy, but he encouraged faculty, staff and students to monitor Duke Today and other communication channels as conditions change this week.
"Given the possibility of severe weather conditions, employees are encouraged to review Duke's severe weather and emergency conditions policy to ensure they understand what to do if the policy is activated," he said.
During times of severe weather, some staff positions require on-site presence to continue operations. To ensure continuous operations of patient care, student support and research functions, managers should assign all jobs to one of three service categories:
Essential Service: During severe weather or emergency conditions, essential service staff report or remain at work.
Reserve Service: During severe weather or emergency conditions, reserve service staff are assigned a status at the time of the event.
Delayed Service: During severe weather or emergency conditions, delayed service staff do not report to or remain at work.
If the severe weather policy is activated, the announcement will be made through the various DukeALERT channels, including email, text message, and Duke's emergency website. A message also will be recorded on the severe weather/emergency conditions telephone line at 684-INFO (4636).
For more information about the current status of the hurricane and Duke's preparations, please monitor the Duke Today website.