Multi-Tasking: A Case Against It
While shifting back and forth between tasks is a common practice, it has pitfalls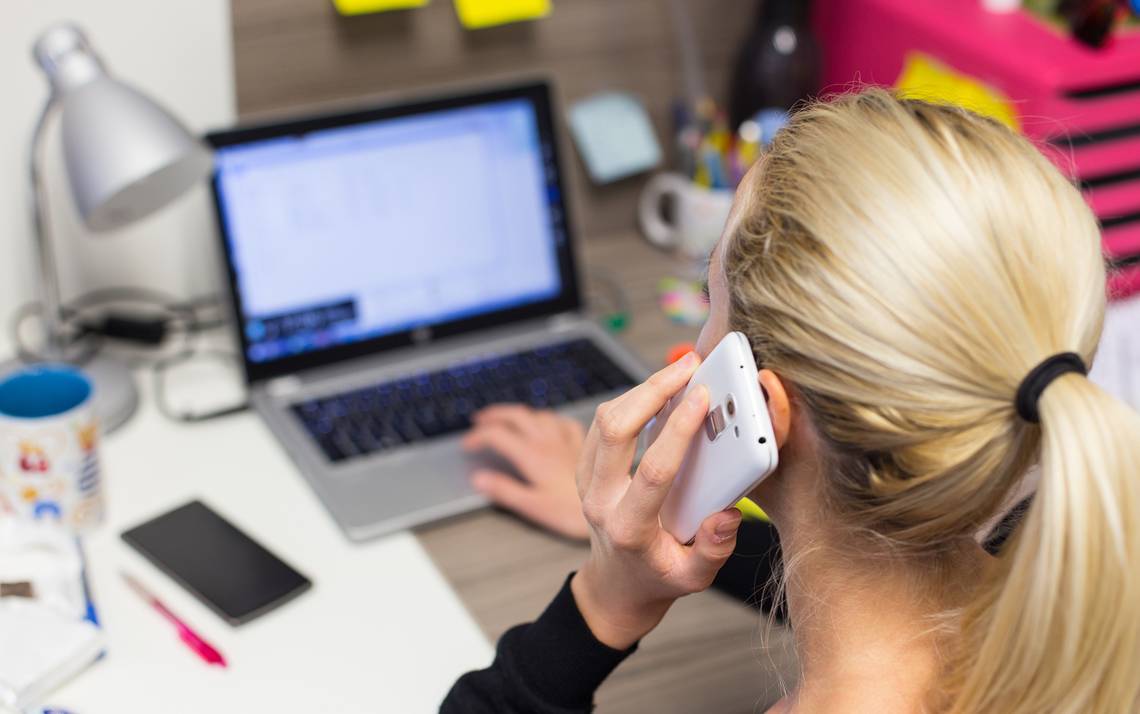 Lauren Lee's role as an advancement officer with the Office of University Development means she's rarely still.
There are out-of-town trips to be made, perspective donors to speak with and conversations with campus colleagues on campus that need to unfold. This makes her time in the office extremely valuable. That's when she can compile her donor reports and update the development office's databases.
"I'll usually do all of this while also getting ready for my next trip, making travel arrangements and setting up visits," Lee said. "It keeps me busy."
For Lee, like many of her Duke colleagues, multi-tasking – such as knocking out a few emails during a meeting – is an unavoidable reality of her role. With so many different pressing tasks fighting for her time and attention, she inevitably has to try to do multiple things at once.
According to Duke experts, one of the best pieces of advice is multi-task as little as possible. While being a good at doing tasks simultaneously is considered a positive quality to have, the pitfalls that come along with dividing your focus can often outweigh the benefits.
Here are some things to keep in mind when you're trying to attack several tasks at once.
Aim your brain at one thing
Joy Birmingham, assistant director of Leadership and Professional Development for Duke Learning & Organization Development (L&OD), said it's not uncommon for her to mentally sketch out a professional development course plan while driving home.
She points out that this is about as close as she comes to multi-tasking.
"You can do two things only if one doesn't require your intellectual attention," Birmingham said. "We can do a lot on auto-pilot, but we can only do one thinking activity at a time."
When there are multiple tasks that require mental energy, Birmingham recommends that you resist the urge to shift back and forth between tasks. Directing your focus on one thing at a time will mean that each task will be completed more efficiently and effectively and with less energy expended.
Beware of your environment
From her vantage point in front of her nearly 300-student lecture classes, Bridgette Hard often sees attendees splitting their attention between her and whatever's unfolding on their laptops and smartphones.
"In those kind of lecture halls especially, technology temptations get really, really high because students feel like they're anonymous and I can't see them," said Hard, associate professor of the practice of Psychology and Neuroscience. "But they actually stick out like a huge red beacon."
Hard's research explores the psychology of teaching environments, so the behavior of her students piques her curiosity. She's found that even when people try to train their focus on one thing, it can be extremely difficult when those around them aren't.
"Multi-tasking can create a sort of distraction pollution," Hard said. "There's kind of a contagion, or a sort of a way people can get infected by other peoples' multi-tasking. Despite their best intentions, they sort of feel themselves pulled to do things that are off task."
This can also extend to the workplace, where co-workers and technology can thwart efforts to focus on one thing. That's why L&OD's Joy Birmingham recommends that, when facing important tasks that need undivided attention, it's wise to occasionally find somewhere else to work.
"Sometimes it helps to separate yourself from your environment," said Birmingham, who teaches L&OD's Managing Multiple Priorities course. "It's about bringing consciousness to what you're doing."
Ditch the device
While psychology professor Bridgette Hard knows the pitfalls of multi-tasking, she's not immune to it.
"The temptations technology creates now are so powerful," Hard said. "For so many of us, we manage our lives on our devices. So as soon as I have my computer in front of me, I may have one particular goal in mind, but as soon as the computer is on, all the other goals I have start coming into my mind."
As part of an experiment in her class, she's had students craft plans for how to combat the urge to multi-task. They'll put their phones on airplane mode or disable Wi-Fi on their laptops. She's found that the most effective solution comes when the class institutes a no-device policy.
"I asked the students at the end of the term what they thought about it and their response was very positive," Hard said. "I think once you get rid of that screen and the mental clutter, the students were just able to engage in the class."
Hard said the lecture hall experiments have caused her to rethink her relationship to technology and how it affects her work.
"I'm being better about putting my phone away and allowing myself to be in the moment and focus on what I'm doing right now," Hard said. "I feel all the same temptations that my students are experiencing."
Got a story idea or news to share? Share it with Working@Duke.