Find Your Seat on a Board
Matching service helps Duke employees find nonprofit board positions
Dinesh Divakaran grew up in a home with a firm open-door policy.
His mother always invited over family, neighbors and friends who needed a hot meal and someone to talk to. The small acts of kindness stuck with Divakaran, associate director of Duke's Office of Licensing & Ventures. 
"She always told me that we have more than we need, and we should help those that don't," he said. "It's made me want to use my technical skills to help those without the resources."
Since 2016, Divakaran has been on the Board of Directors for the WiderNet Project, a nonprofit that provides educational materials to underserved areas of the world. He believes that parts of the Raleigh-Durham community are underserved, too, which is why he created a profile on Build a Better Board, a free website through Executive Service Corps of the Triangle that matches local nonprofits with individuals who seek nonprofit board opportunities. 
Duke's Office of Civic Engagement is collaborating with the Executive Service Corps of the Triangle to encourage Duke community members to create a profile on Build a Better Board, which features about 150 Triangle nonprofits. 
"Our office knows a lot of people at Duke who want to serve on nonprofit boards," said Eric Mlyn, assistant vice provost for Civic Engagement. "Build a Better Board is a confluence of everyone's interest. It gives Duke employees an opportunity to learn and better the community while providing needed leadership to local organizations."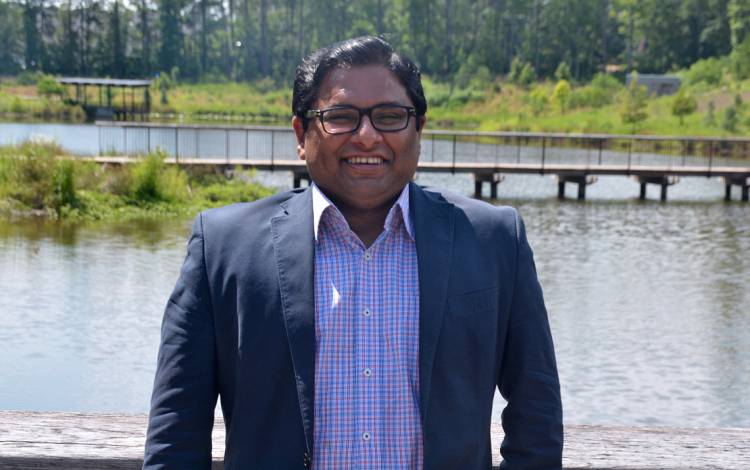 To create a profile on Build a Better Board, upload your resume, identify your skills and select nonprofits of interest. Once your profile is active, you can search the database and open board positions. Nonprofits can search for skills and interests, but your identity remains anonymous until parties contact each other. 
Anne Saffer, executive director of the Executive Service Corps of the Triangle, said it's important to find a nonprofit that fuels your passion. 
"When you sit on a nonprofit board, you're able to put your professional skills to work in support of a cause you really care about," she said. "Whether you want to advance the arts, support education, or save cats, it's a great way to make a difference." 
With a background in commercializing digital innovation, Divakaran wanted to help a nonprofit with information technology. New Leaf Behavioral Health, a Raleigh-based mental health nonprofit, contacted Divakaran through Build a Better Board, and Divakaran joined the New Leaf board in January. He's currently advising the organization on selecting an IT service to create an electronic health record system.  
"Nonprofits have limited funds, so they need to raise funds and have people advise them on making the right investments," he said. "It's a fantastic way to contribute to the community." 
Got a story idea or news to share? Share your news with Working@Duke.