Duke Wins Award for Best Landscape Architecture
West Campus receives national praise for overall design and commitment to sustainability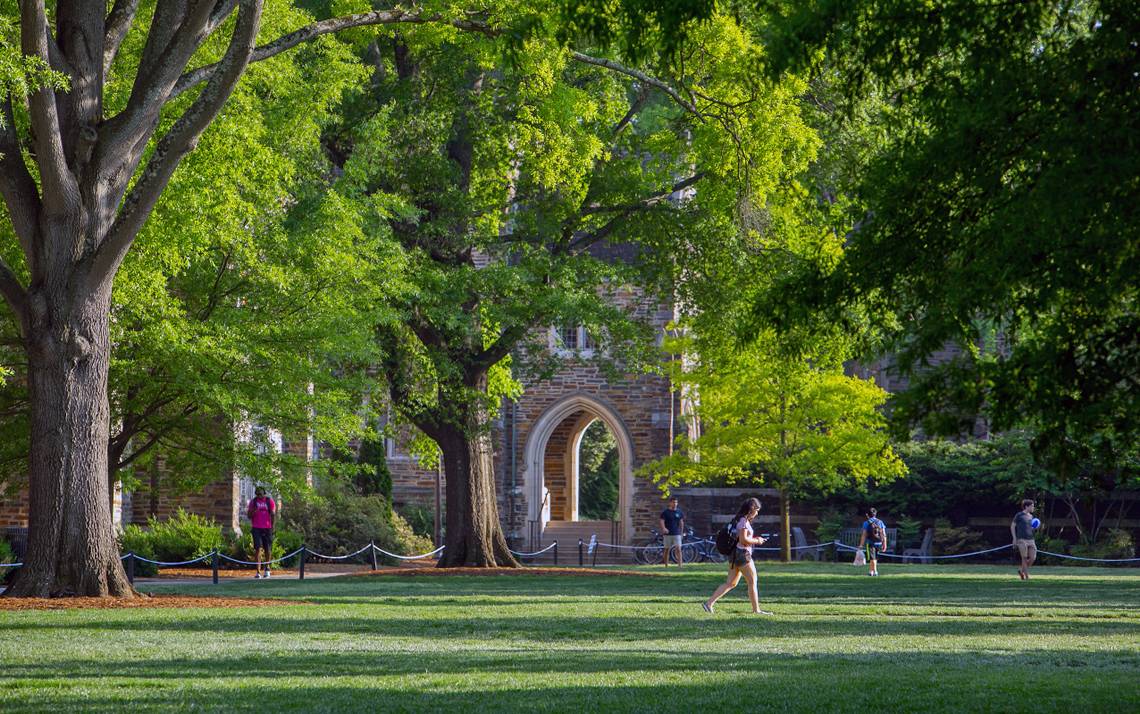 Duke has earned a national landscape architecture award for its design and restoration of West Campus.
The American Society of Landscape Architects presented Duke, and the project's lead designers, an "Honor Award" in the "General Design Category," which is given to public, institutional and private landscapes. The revitalization of West Campus' core landscape was among eight projects to receive the Honor Award this year and marks only the second project from North Carolina to win the national award for design in several decades.
In the award, the American Society of Landscape Architects lauded the design of Abele Quad, Crown Commons, Penn Pavilion Terrace, Union Drive and Perkins Library. Duke also received praise for its commitment to sustainability in its landscape design.
"While the timing and funding of each implementation project has been driven by specific institutional priorities, all realize a larger ambition to shape a sustainable, connected, and activated student precinct that celebrates the history of the campus while engaging a progressive view of student life and academic diversity," according to the American Society of Landscape Architects award description.
Mark Hough, Duke's university landscape architect, said the award exemplifies Duke's goal to carefully merge historic and contemporary spaces.
"You may go into a few buildings here and there, but everybody experiences the landscape when they're on campus," he said. "It's special knowing people appreciate and respect our commitment to making these unique spaces."
Also this year, Duke received national recognition for the design of the Rubenstein Arts Center and landscape architecture and West Campus landscape architecture.
Below are photos of the areas around West Campus included in the American Society of Landscape Architects award.