Duke Releases Annual Security Report
Report includes crimes for university and medical center campus for 2017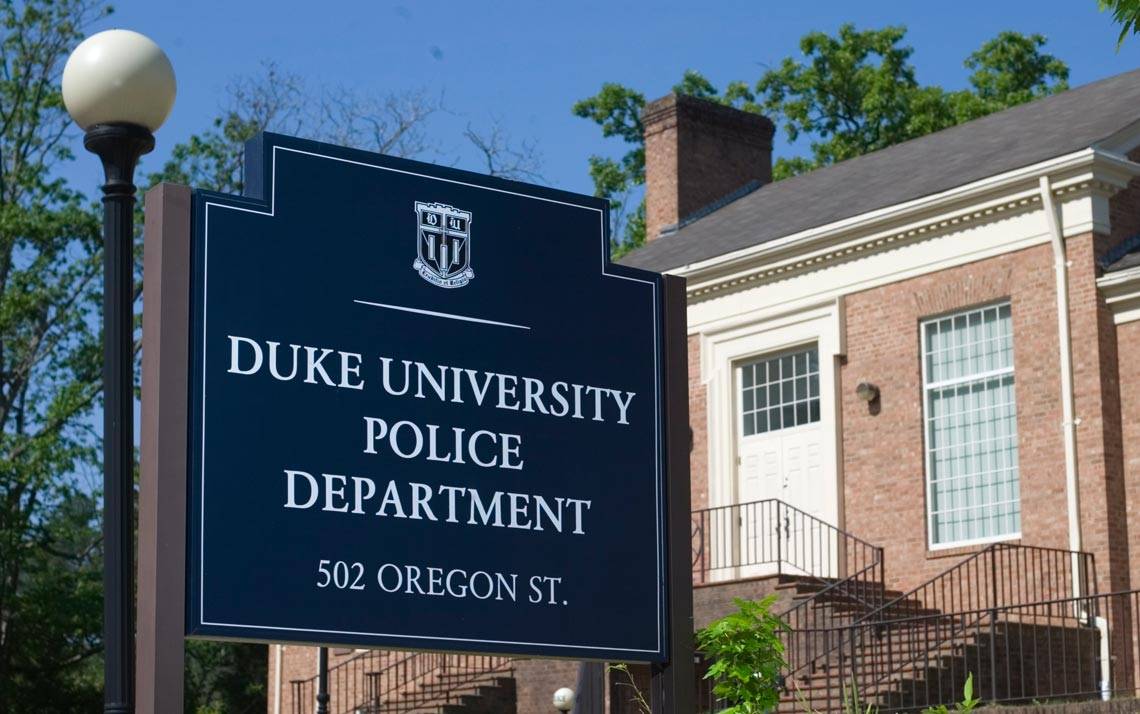 The most predominant crime reported on campus continues to be theft of unsecured property such as laptops, phones, and other electronic equipment, according to Duke's annual security report, which was released today.
The report also shows a decrease in robberies, aggravated assaults, and liquor and drug violations on campus but an increase in several other offenses from 2016 to 2017.
"While serious crimes on campus are rare, we work continuously with our community to identify opportunities to create a safer environment across Duke," said Duke Police Chief John Dailey. "Security cameras on campus help us better monitor events and activities, and tools such as the LiveSafe mobile app allow individuals to submit tips to us when they see something suspicious."
The crimes included in the report, required by the federal Clery Act, represent students, faculty, staff and visitors, and cover the university campus and the medical center. The biggest change in the report during the last year is in incidents of stalking, which increased from 16 to 38.
Dailey said that nearly all of the stalking incidents were considered cyber stalking and involved a suspect who was known to the victim and involved a phone or social media. He said that such incidents are often reported as concerning behavior but are filed as stalking for the purposes of the Clery Act.
"If a person receives two or more unsolicited messages, whether through text, social media, or other means, and those messages create substantial emotional distress for the victim, we are required by Clery to count them as cyber stalking," Dailey said.
The number of rapes from 2016 to 2017 increased slightly from 17 to 19, respectively. Only two of the cases were reported to Duke Police for investigation. A suspect was identified in both cases: one resulted in criminal charges, and the other was handled by the Office of Student Conduct in Student Affairs.
"Often times, reports are made confidentially to places such as the Women's Center, Counseling and Psychological Services, and Student Health," said Sue Wasiolek, associate vice president and dean of students. "Our focus is to provide individuals with the support they need, regardless of whether they want to pursue a criminal process."
One of the rape cases reported in 2017 stems from an incident in 1980. The Clery Act requires that crimes be counted in the year they were reported, not when they occurred.
Incidents of fondling also increased from 13 in 2016 to 19 in 2017. Of those reports, six involved students and five involved employees. A suspect was identified in all but one case, which occurred on a campus bus. Six of the 19 reports stemmed from one high school student involved in a three-day Duke-sponsored program that took place off campus.
"The safety of our students, faculty, staff, patients and visitors is our first priority," Dailey said. "Duke is a large and diverse institution with a broad scope of activities on any given day. Safety is a shared responsibility, and we want to work closely with members of the Duke community to create the safest environment possible."