Duke Listed Among Top 10 Universities in Pair of National Rankings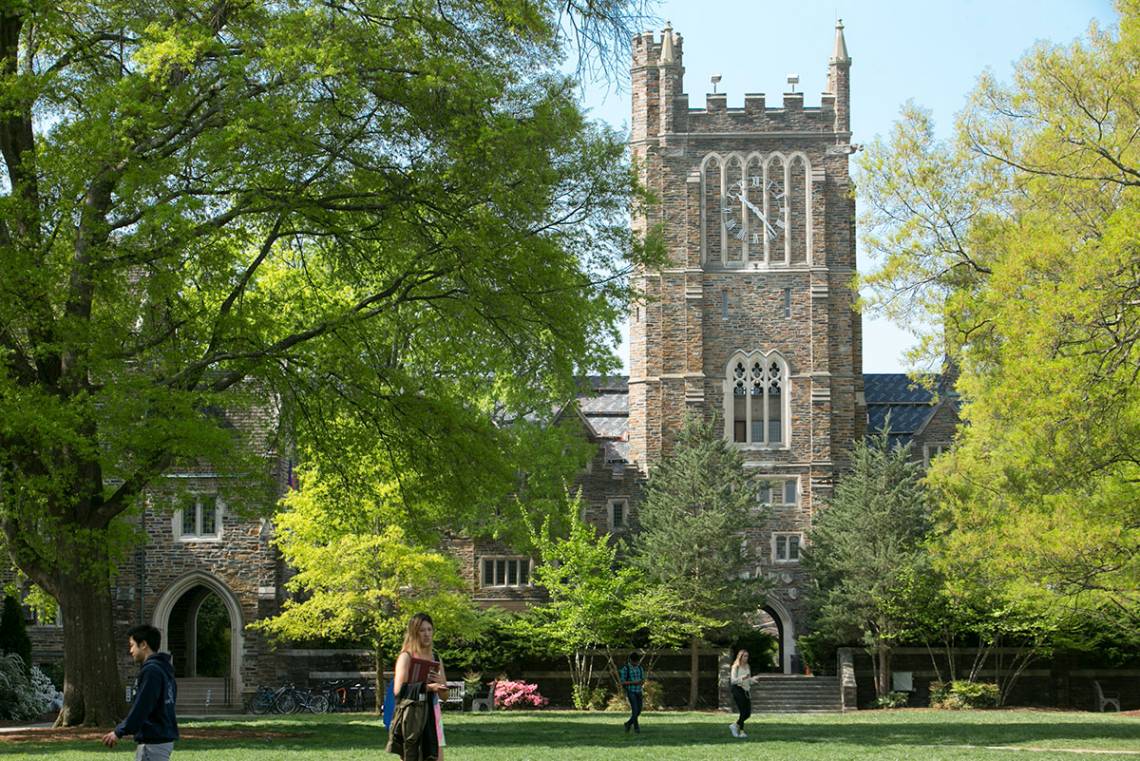 Duke University was once again rated among the nation's top 10 universities in new rankings that came out this month.
US News & World Report Best Colleges
In the new US News & World Report Best Colleges rankings, Duke tied for eighth among national universities that offer doctoral degrees, among other accolades for teaching and innovative academic programs.
Duke was also singled out as providing one of the best values among national universities. Duke rated 13th in that listing, which considers both a school's academic quality and the net cost of attendance for students receiving need-based financial aid.
Duke was also listed as one of the top 10 national universities making a strong commitment to teaching excellence. Additionally, it was cited as one of the top schools making "innovative improvements in terms of curriculum, faculty, students, campus life, technology or facilities." Duke was tied for 12th among high school counselors' top college picks.
The U.S. News rankings are based on a combination of quantitative data, such as graduation and retention rates and student selectivity, and qualitative assessments from academic peers and high school guidance counselors.
Wall Street Journal/Times Higher Education College Rankings
Cited for the quality of undergraduate teaching and how it influences students' post-academic careers, Duke tied for seventh in the 2019 Wall Street Journal/Times Higher ED (THE) table.
Duke also tied for first in the outcomes category, which includes metrics on the graduation rate and the value added by the teaching at a college.
This ranking is partly based on the results of their US Student Survey, which gathered the views of about 200,000 current university students in 2017 and 2018 regarding their engagement with their studies, interaction with their teachers and satisfaction with their college experiences.