Volunteer for the Duke Forest Citizen Science Project
Help Duke Forest learn about the reptiles and amphibians that call it home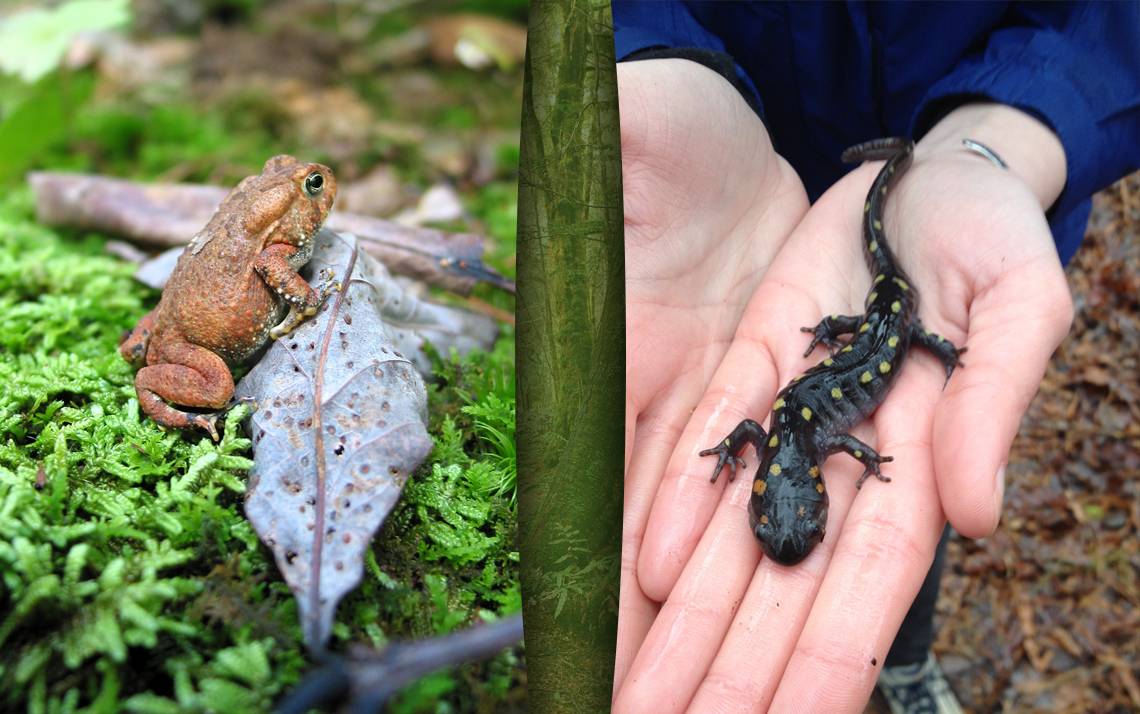 If you enjoy getting out in nature and have a curiosity about the kinds of things that live in it, you could help the Duke Forest learn more about the creatures that call it home.
Duke Forest's Herpetofauna Citizen Science Project is looking for volunteers to monitor and catalog the variety of amphibians and reptiles found in spots around the Forest.
"The idea is to build a dedicated volunteer corps," said Sara Childs, director of the Duke Forest.
There is an orientation session for volunteers on August 18. For more information and a registration form, visit the Herpetofauna Citizen Science Project page on the Duke Forest website. The deadline for registration is August 10. With a limited number of spots available, some interested volunteers could end up on a waiting list.
Volunteers will monitor six locations in the Forest's Durham Division. At each location, wood planks or tin strips are placed on the forest floor over a length of roughly 500 feet. Once a week between March and October, volunteers will turn over the wood or tin in order to see what species can be found underneath.
"People will be documenting what they see on a field data sheet and hopefully taking pictures before the animal moves," Childs said. "And the second part of what our citizen scientists will have to do is use either a mobile app or a desktop computer and actually enter that data into a survey form."
Founded in 1931, the Duke Forest covers 7,000 acres across three counties and serves as a hub of environmental education and research, demonstration of active forest management, and recreation.