Science Drive Closed to Through Traffic on Saturday
Tree maintenance will take place at the intersection of Science Drive and NC 751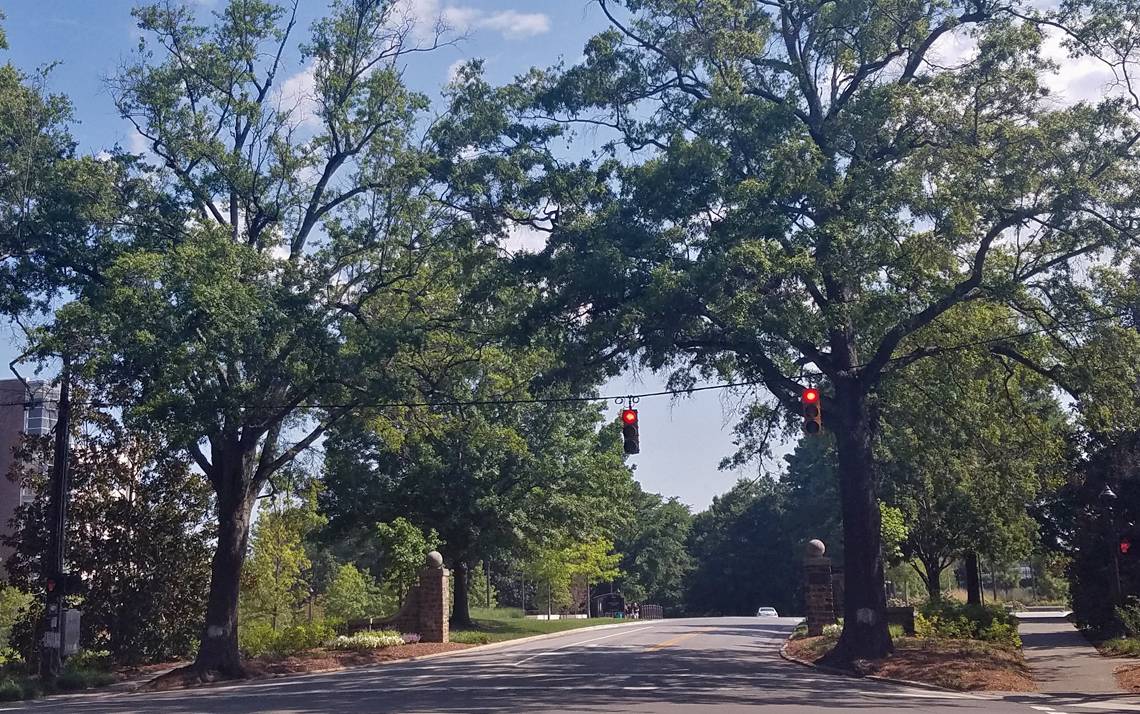 Science Drive will be closed to through traffic on Saturday, Aug. 4, due to scheduled tree maintenance at the intersection of Science Drive and NC 751.
Two 80-year-old willow oaks on both sides of the intersection at Science Drive will be removed from Duke property due to decay, according to Bryan Hooks, director of landscape services for Duke's Facilities Management Department.
The tree work is expected to last most of the day. While Science Drive will be closed to through traffic, motorists will still be able to access Frank Bassett Drive from Science Drive. The northbound curb lane of NC 751 will be closed.
Hooks noted that Duke consulted with an arborist, who confirmed that the trees' leaf canopies have more than 30 percent dieback. In addition, Duke consulted with Duke Forest staff, Duke landscaping staff, and an outside arborist consultant. Because large limbs have fallen, there is a safety concern.
"These trees are not going to rebound and become vibrant again," Hooks said.
Hooks said Duke is designing a plan to replace the trees on Duke's property.
During the tree work, crews will direct traffic as necessary.