Durham, Low-Income Residents to Benefit from High-Speed Fiber Partnership
There will be no charge to the city or county to use fiber that is part of Duke's installations in Durham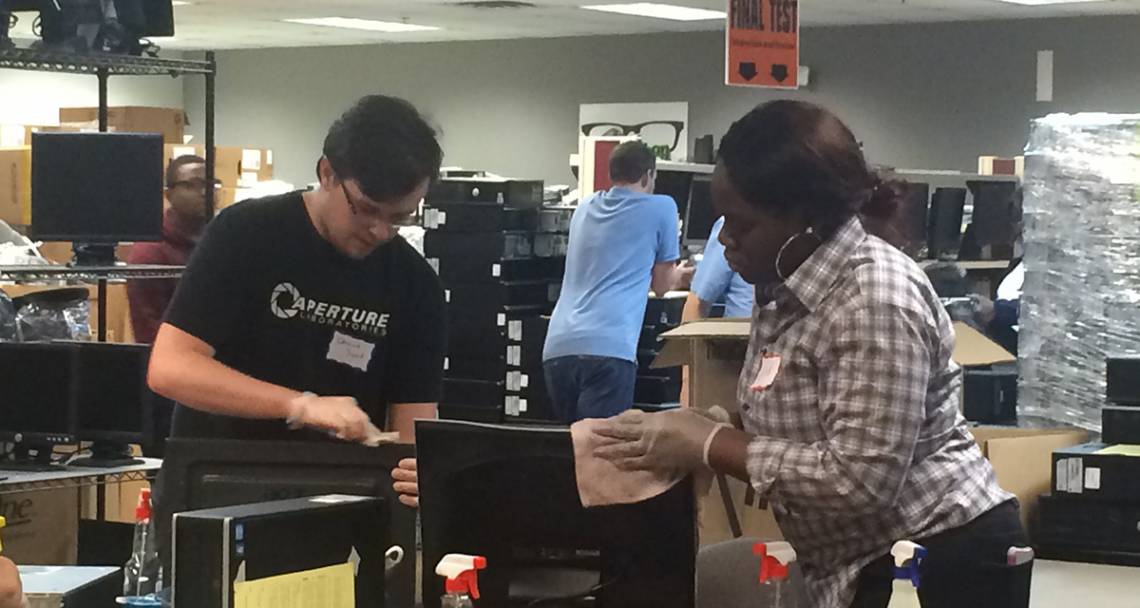 The City of Durham and Durham County will each establish ultrahigh bandwidth networks that connect about 100 city and county sites in 2019, officials announced Tuesday.
The plan calls for about 80 city sites to be connected, including fire and police stations, parks and recreation sites, water treatment facilities and transportation services, all at gigabit speeds. Eighteen county sites will also form their own gigabit-speed network.
The city's network will also extend to Durham Housing Authority community center sites, in collaboration with North Carolina Central University. The initiatives build on a recent effort by Duke University and MCNC to install about 110 miles of fiber cable throughout the region.
There will be no charge to the city or county to use fiber that is part of Duke's installations in Durham.
"To keep pace with today's technology and expectations of business and residents, gigabit networks are now essential to the way we all do business," said City Manager Tom Bonfield. "With so many of our city operations now online, we need a network that delivers the fastest access possible to the services that support and protect the people who live, visit and do business in Durham."
County Manager Wendell M. Davis said the fiber optic project will help meet the needs of Durham's sprawling development. "We are excited to be a part of this project with Duke as it enables the county to meet growing bandwidth requirements in support of critical emergency management and medical services, waste water management, law enforcement, our public libraries, and provide greater capacity to meet future technology bandwidth requirements at significant savings," Davis said.
Duke President Vincent Price said Duke is pleased to provide this service to Durham. "Since we had a clear need to get more network capacity to our own Duke locations, it was only logical to team up with the city and county," Price said.
The fiber extensions will benefit some in the city who need it most -- those without computers or Internet access in their homes and who must rely upon local community centers to get online. NCCU already has programs where students help to provide refurbished computers and tech support within community centers at Durham Housing Authority locations.
"North Carolina Central University is committed to community and economic development in Durham and beyond," said Johnson O. Akinleye, chancellor of North Carolina Central University. "We are thrilled to have the opportunity to partner with Duke and the City of Durham to provide wireless access to the Durham Housing Authority Community Centers. The ability to provide residents of Durham Housing Authority with access to a regional fiber optic network will significantly close the digital divide that exists in our community and enhance the opportunity for healthcare for the Triangle region's growing population."
The Durham Housing Authority community center sites serve about 10,000 residents.