Duke Flags Lowered: Physics Professor Robert P. Behringer Dies at 69
Expert on complex materials, known for outstanding science and balanced leadership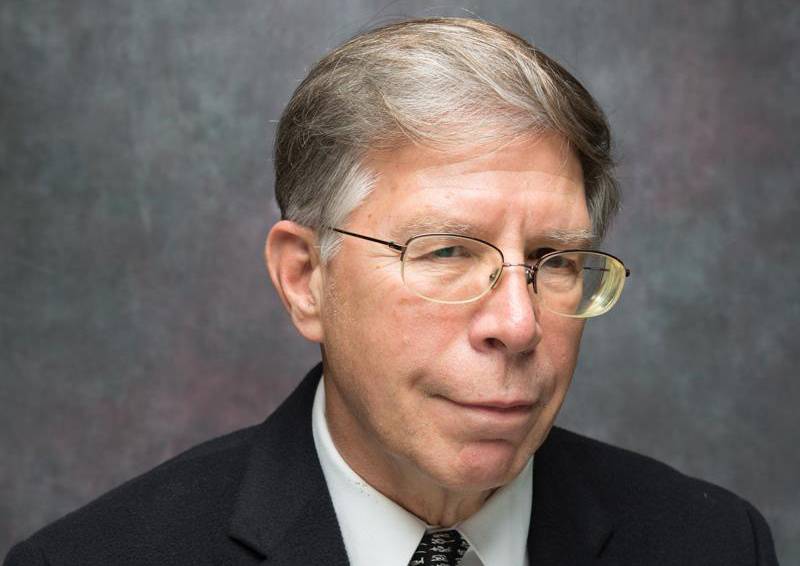 Robert P. Behringer, James B. Duke Professor of Physics and member of the Duke community for nearly 50 years, died on Tuesday, July 10 after a short illness. He was 69 years old.
"He was extraordinarily well known on campus, in part because he was a very serious scientist but also a genuinely and extremely nice person," said Warren S. Warren, James B. Duke Professor of Chemistry and chair of the physics department.
Behringer was a pioneer in the physics of granular materials, substances like sand that are made of collections of smaller particles. By studying how they flow and how they respond to impacts and "jam" into solids, he helped researchers explain a surprising variety of phenomena, from avalanches and meteor impacts to architecture and building materials.
His innovative research methods, which often employed small discs or beads that changed color under stress, could be as beautiful as they were insightful.
"His work has been important for understanding a huge amount of materials physics," Warren said.
Behringer, a Baltimore native, received both his undergraduate ('70) and doctoral ('75) degrees at Duke. After short stints as a research associate at Bell Labs and later a faculty member at Wesleyan University, he returned to Duke as an assistant professor in 1982.
Behringer was named a James B. Duke professor of physics in 1994 and served as chair of the physics department from 1999 to 2002. His work earned him a myriad of awards, including an Alfred P. Sloan Fellowship and the Jesse Beams Award from the American Physical Society.
He was also named Chair the American Physical Society's Topical Group on the Physics of Climate for his fair and balanced leadership style, and served as editor-in-chief of the journal Granular Matter. To mark his 65th birthday in 2013, the Physics department hosted a granular materials colloquium called "BobFest," and Granular Matter published a special issue with 20 articles from Behringer and his students.
Yet, despite his professional stature, Behringer remained an approachable and humble colleague and leader in the department, said Al Goshaw, a James B. Duke Professor of Physics.
"When he gave advice in his gentle manner, people listened and responded," Goshaw said. "He was the best type of leader who persuaded people with logic and common sense."
John Thomas, a former Duke professor who is now John S. Risley Distinguished Professor of Physics at North Carolina State University, also describes him as a strong and capable leader.
"When Bob was Chair of the department, he always had a level-headed view and was always kind and supportive," Thomas said.
Goshaw, who worked alongside Behringer for more than 30 years, describes him as a "renaissance man," who was not only a creative physics researcher but also a talented musician and singer, French speaker, and history buff.
Berhringer and his wife of 47 years, Sue, had two children, Michael Behringer and Molly Behringer, and four grandchildren: Lauren, Ashley, Carter and Emma.
A Celebration of Life service honoring Behringer will be held at University United Methodist Church in Chapel Hill on Friday, July 13 at 11:00 AM. In lieu of flowers, the family asks that memorial donations be made in Bob's name to the Sarah P. Duke Gardens.