Fallen Tree Knocks Out Power Wednesday
A number of buildings at Duke are without power due to a fallen tree on Anderson Street
Update: July 12, 2018
Power has been restored and campus buildings are back online.
--
About 1,200 customers, including a number of buildings at Duke, are without power due to a fallen tree on Anderson Street near Duke University Road.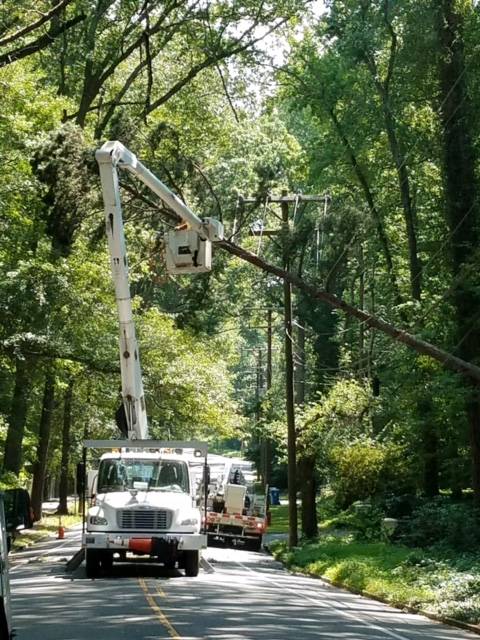 The tree fell across Anderson Street on Wednesday afternoon, striking a distribution circuit for Duke Energy and knocking out power.
Anderson Street is currently blocked south of Duke University Road. Traffic signals are out along Anderson Street; at Erwin Road and Anderson Street and at Erwin Road and Trent Drive.
Power is expected to be restored around 5 p.m. today.
Updates will be posted here as needed.