Duke University Names Three New Trustees
Three new members joined the Duke University Board of Trustees on July 1, the school announced Thursday.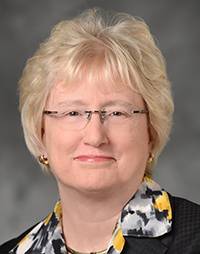 The new members are Nancy M. Schlichting, retired chief executive officer of Henry Ford Health System; Amy Y. Hafez, who received her Ph.D. in molecular genetics and microbiology from Duke in May; and Amy L. Kramer, a 2018 Duke graduate who majored in political science and public policy.
As the university's governing body, the Board of Trustees is responsible for the school's educational mission and fiscal policies. There are 37 members on the board plus four observers.
Schlichting, who retired in 2017 following a 35-year career in health care administration, will serve a six-year term. She simultaneously begins a term as vice chair of the Duke University Health System Board of Directors, of which she has been a member since September 2016.
Schlichting joined the Henry Ford Health System in 1998 as its senior vice president and chief administrative officer. She also worked as executive vice president and chief operating officer, president and CEO of Henry Ford Hospital in Detroit and was named president and CEO of the system in 2003.
She is credited with leading the health system through a dramatic financial turnaround and for award-winning patient safety, customer service and diversity initiatives.
In 2015, President Obama appointed Schlichting to chair the Commission on Care, which examinedveterans' access to Department of Veterans Affairs health care and how best to organize the Veterans Health Administration to deliver care to veterans during the next 20 years.
The author of the acclaimed book "Unconventional Leadership," Schlichting serves on several national and community boards, including The Kresge Foundation, Walgreens Boots Alliance, Ardent Health Services, Hill-Rom, Encompass Health and the Detroit Symphony Orchestra.
Her honors include being named eight times as one of the 100 Most Influential People in Healthcare by Modern Healthcare magazine.
Schlichting graduated magna cum laude from Duke with a bachelor's degree in public policy and earned an MBA from Cornell University.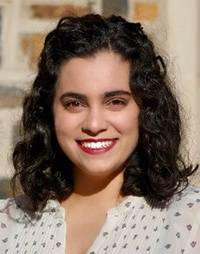 Hafez was selected by the Graduate and Professional Student Council as a young trustee. She will serve a three-year term, as an observer during her first year on the board and as a voting member in her second and third years.
As a graduate researcher in professor Micah Luftig's laboratory, Hafez studied the mechanisms by which viral infections cause human cancers. Her research focused on the early stages of Epstein-Barr virus infection, which is linked to the development of lymphoma and gastric cancer. She plans to pursue a career in science policy and will be starting a postdoctoral fellowship at the University of California, San Francisco in the Center for Tobacco Research and Education.
Hafez was an active member of the Graduate and Professional Student Council at Duke, where she was elected to represent the student body as the director of advocacy. She was given the Community Citizenship Award for her leadership. Hafez was also selected to participate in the Graduate School's Emerging Leaders Institute in 2015.
While at Duke, Hafez volunteered with the Molecular Genetics and Microbiology Outreach Program, which is focused on teaching fundamental science concepts to K-12 students in the Triangle.
Hafez earned a bachelor's degree in biology at Salisbury University in May 2010, where she received the Student Leader of the Year Award for her role as a member of the university's Student Government Association. Hafez then completed a master's degree in biotechnology at Johns Hopkins University in 2012.
Kramer, selected by her fellow undergraduates as a young trustee, will serve a two-year term, as an observer during her first year and as a voting member in her second year.
While an undergraduate at Duke, Kramer majored in public policy and political science, with concentrations in U.S. foreign policy and security, peace and conflict studies. Building on her experiences as a cadet in Army ROTC, she completed her senior honors thesis on the impact of female leadership in Army ROTC programs nationally. The U.S. Army plans to utilize her thesis results to improve the ROTC environment for female cadets nationwide.
She also recently worked with U.S. Army Cadet Command at Fort Knox and helped develop a new national diversity strategy to increase the number of African-American, Latinx and Asian officers in the U.S. Army.
In the summer of 2016, she researched the role of women's empowerment in conflict resolution and interviewed female military and government leaders across four continents.
Kramer, a Robertson Scholar, was a member of the Duke Program in American Grand Strategy Undergraduate Council and was the principal bassoonist in the Duke Symphony Orchestra. She was also a member of several pre-professional women's organizations.
Since graduating, Kramer has worked as a research assistant in the Duke Office of Government Relations and has given campus tours on behalf of the Duke University Undergraduate Admissions Office.This fall, Kramer will travel to Beijing as a Schwarzman Scholar to earn a master's degree in global affairs. She plans to pursue a career related to consulting, strategy and policy implementation within the national security and defense fields.
Young trustees Uzoma Ayogu and Erika Moore moved from observers to voting members on July 1.