PUBLISHED
Duke Professor Bruce Donald Honored by Colleagues, Former Students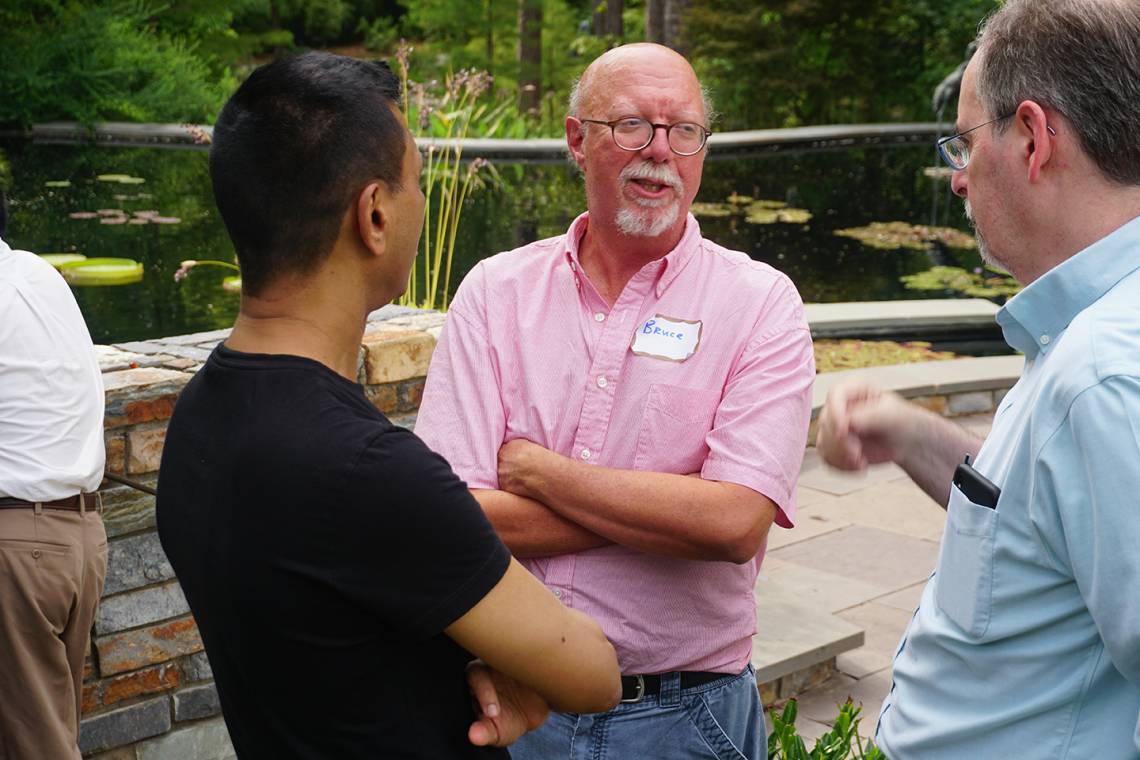 James B. Duke Professor of Computer Science Bruce Donald was honored Tuesday, July 17 at a 60th birthday tribute organized by his colleagues and former students and postdocs.
More than 50 people gathered for what was a full day of talks followed by dinner, some from as far away as California, New York, France, Switzerland and China.
Donald also holds the titles of Professor of Chemistry and Professor of Biochemistry in the Duke University Medical Center, and Professor of Electrical and Computer Engineering in the Duke Pratt School of Engineering.