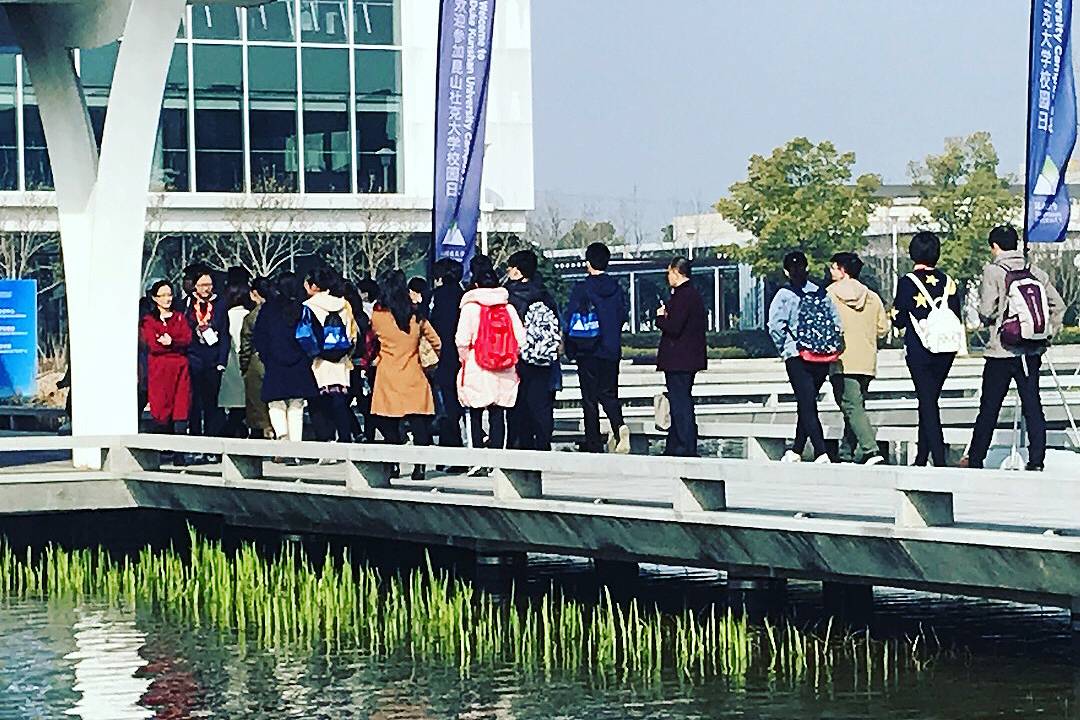 When the inaugural class of undergraduate students at Duke Kunshan University arrives on campus next month, they will bring passports from 28 nations on six continents.
"I couldn't be more excited to see this entering class from all over the world," said Duke Provost Sally Kornbluth. "We could not have wished for a more talented and diverse class as we launch our first year of the undergraduate program."
The inaugural class of undergraduates at Duke Kunshan University will consist of 268 students -- 175 from the China mainland, 10 students from Taiwan and 83 international students, including 39 students from the United States. The class was completed earlier this month, following a matching process that placed Chinese students who took the Gaokao college entrance exam with universities in China.
"Our original target was 225 students, so I am thrilled that we have exceeded that goal," said Denis Simon, Duke Kunshan's executive vice chancellor.
The class will be welcomed by officers of the university and important officials at the opening convocation ceremonies in Kunshan on Aug. 14. After years of planning and collaboration in both China and Durham, it is exciting to reach this milestone, officials said.
"This is the culmination of work by so many faculty and staff members, both at Duke and Duke Kunshan," Kornbluth said.
Duke Kunshan is a partnership of Duke University, Wuhan University and the city of Kunshan, and it will use an interdisciplinary liberal arts and science curriculum that emphasizes critical thinking, creativity, collaboration and exploration.