Duke Alumni, Veterans of Working in DC, Share Tips and Tricks With Duke Summer Interns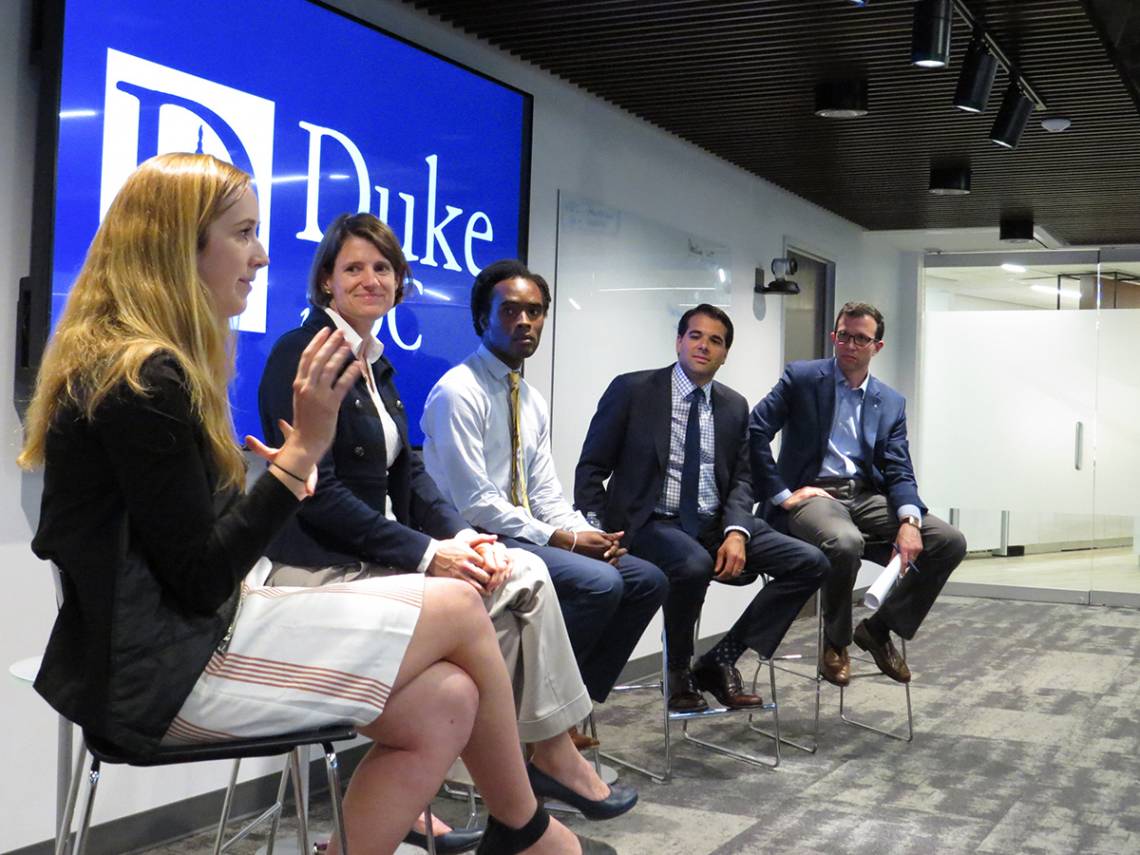 The difference between good networking and great networking is the art of small gestures, advised a Duke alumni panel, speaking to an audience of students interning in Washington, D.C., this summer.
As Duke sends an annual cohort of students to the nation's capital to pursue summer work experience, Duke in DC offered them the chance to hear from successful alums and ask questions about professional life.
On the panel was Ubong Akpaninyie T'12, a research assistant at the Center for Strategic and International Studies; Doug Calidas, senior economic adviser, Office of Senator Amy Klobouchar (D-MN); Rachel Chason, reporter with The Washington Post; and Maury Wray B'04, senior manager at Booz Allen Hamilton. Director of Duke in DC Jeff Harris moderated the conversation.
The key to following up in an email with someone met professionally is to be genuinely nice and never expect something in return, Wray said. The panelists emphasized how the best professional skills are basic social skills: pay attention, empathize, engage other people's ideas, and come to every interaction with a dose of humility.
The discussion ranged from working on Ken Burns's documentary "Baseball" to breaking into a foreign policy think tank after working in China. Students learned about not just professional skills, but also ways to think about life choices.
The panelists also shared an enthusiasm for serendipity and for not trying to plan out their professional lives. Some of the panelists had taught English in China, sold toys on QVC or led hiking trips in the Northeast before entering their current positions. One message: Students can and should follow similar paths, knowing these too can lead to more conventional careers.