Traveling Abroad this Summer? Get Tips for Securing Your Technology
Duke experts offer information and help for safeguarding your mobile devices and personal and Duke information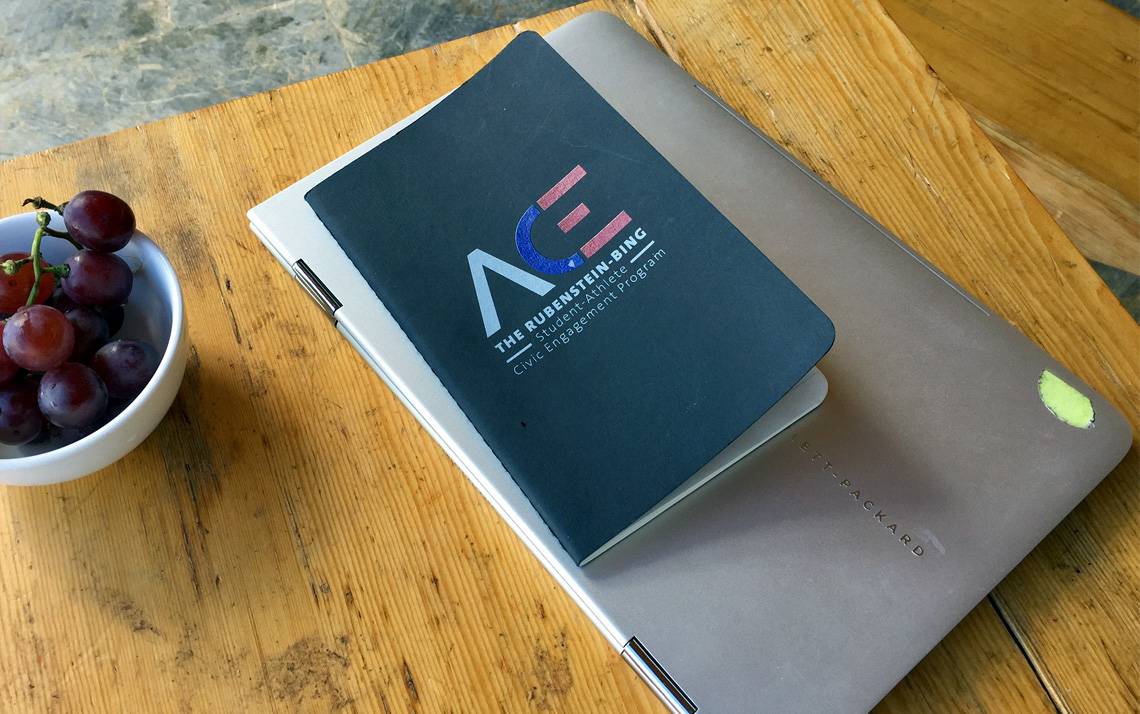 When Emily Durham returned from a work trip to China last summer, something wasn't right with her laptop. She'd been smart before making the trip, backing up data and removing student information from the computer. But when she got back from China, something seemed wrong.
"There were just some buggy things happening with it," said Durham, program director for the Rubenstein-Bing Student-Athlete Civic Engagement Program.
Duke's IT support staff couldn't diagnose the problem and wiped her laptop as a precaution. That experience brought Durham to a recent Learn IT @ Lunch workshop offered by Duke's Office of Information Technology (OIT). The free seminar featured advice from OIT and the offices of Global Administrative and Travel Support and Export Controls.
Here are some takeaways for using technology abroad:
Know before you go
Before an international trip, contact your IT support staff to ensure the devices you're taking have everything they need.
Among features that will likely be essential for computers, phones, and tablets is a connection to Duke's Virtual Private Network (VPN). The VPN, which requires multi-factor authentication, provides a secure connection to the network at Duke, allowing you to access files, shared drives, and your computer.
Turn off data roaming
Using your phone while traveling abroad can be complicated, and data is expensive in many countries. Check with your cellular provider to see what options it offers for international service and verify coverage, service and compatibility.
OIT's Judith Heath strongly recommends disconnecting from cellular data prior to leaving for your trip. Use trusted Wi-Fi networks (with Duke VPN if possible) to cut your bill.
"Before that plane leaves, turn that stuff off so when you land, it's not automatically picking up," Heath said, warning that she's seen instances where phones have automatically connected to cellular service overseas, leaving customers with massive bills.
"I cannot stress that enough. I've seen it happen so many times."
Check with export controls
Going abroad with research data or proprietary information can potentially violate laws regarding what can be exported out of the U.S. To help Duke staff and faculty comply with U.S. regulations, Duke created the Office of Export Controls.
"What kind of data are you traveling with?" said Terrence Rusch of Duke's Office of Export Controls. "Is it something that's not already publicly available? Does it have proprietary information from a research sponsor? If the answer is yes, then it could be export-controlled. Just check with us before you travel."
After arrival
Keeping your technology and data safe must be a high priority. Some steps include:
If you're on a campus of a participating school, access secure Wi-Fi through eduroam with your Duke NetID.
Use services such as Skype and WebEx when calling home.
With devices carrying personal and Duke information, keep close tabs on them. "Just keep it with you … not laying around your hotel room on a charger," said Schuyler Knowles of Duke's Office of Global Administrative and Travel Support.
Click here for a global IT check list from OIT.