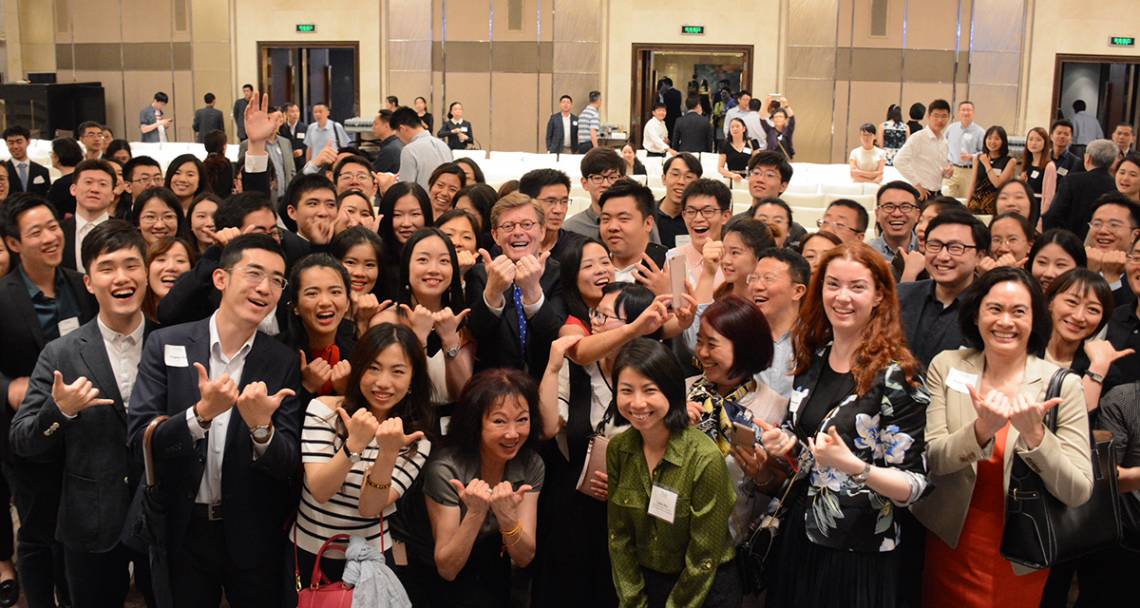 Duke University President Vincent E. Price embarked last week on his first international trip representing Duke. The first leg of the trip took him to Beijing, Kunshan and Shanghai, China. In Beijing Price met with government officials representing China's Ministry of Education, Ministry of Science and Technology, and State Administration of Foreign Expert Affairs, as well as U.S. Ambassador to China Terry Branstad.
In both Beijing and Shanghai, Price hosted receptions for Duke alumni, students and parents.
Above, Price conducts an interview with Suzhou Television News. Below, Price and other Duke and Duke Kunshan leaders meet with officials at the Ministry of Science and Technology.
During his first visit to the Duke Kunshan University campus, Price spent time with Duke's partners from the city of Kunshan and Wuhan University; met with the mayor of Suzhou, China; attended the Duke Kunshan Advisory Board meeting and offered opening remarks at the 2018 Duke International Forum at Duke Kunshan University.
Below he visits Duke Village, the new shopping and restaurant complex being built across the street from the Duke Kunshan University campus. With him is Kunshan Vice Mayor Li Hui.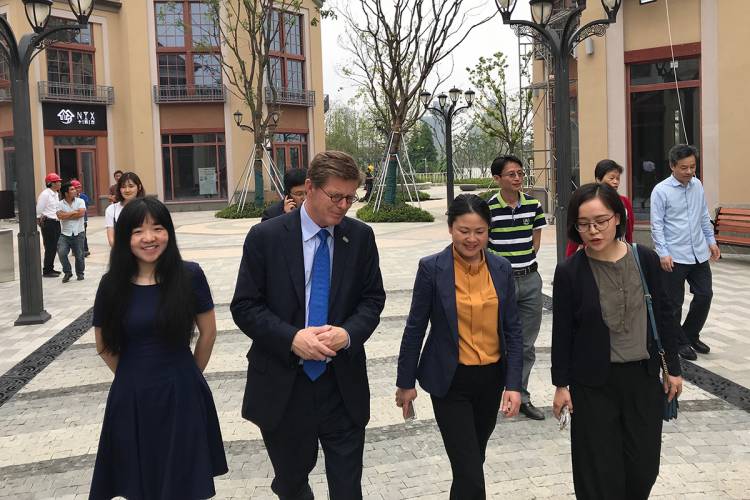 In Kunshan, Price also attended a meeting announcing the launch of the new the Sino-US Innovation Center for Science and Technology (pictured below).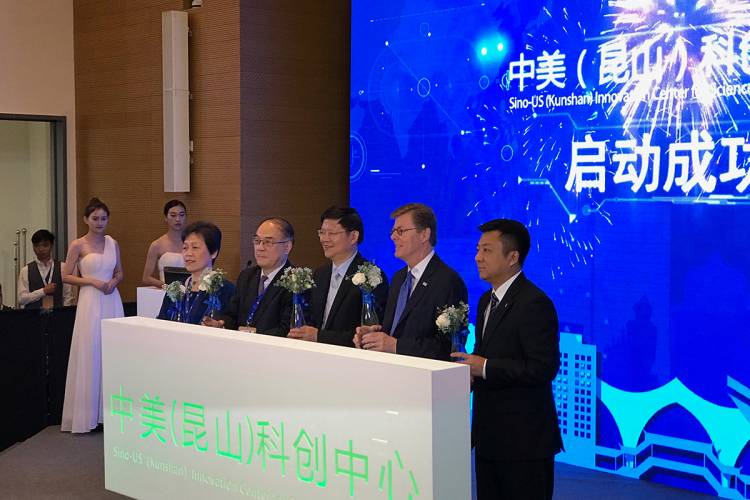 On Memorial Day, Price and colleagues visited the campus of NYU Shanghai for meetings with that university's leadership team before departing for Hong Kong and Singapore.
Price and Sterly Wilder, associate vice president for alumni affairs, met with local alumni leaders in both Beijing and Shanghai. Below, Wilder presented Joe Wu, Fuqua MBA class of 2004, with the Fuqua Alumni Award for Exemplary Service.