Four Takeaways from Financial Fitness Week 2018
Week of workshops and webinars offer Duke staff and faculty insights on how to take care of money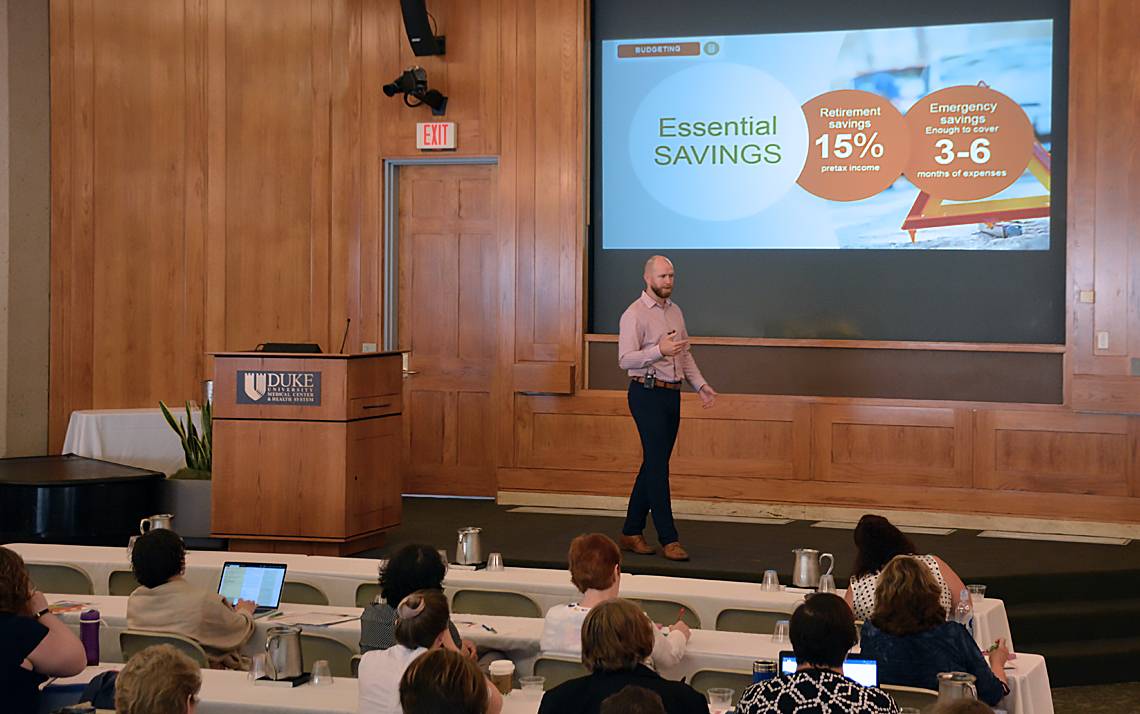 Tiffany Ashford was one of the younger attendees at the Retirement Planning Workshop during Duke's annual Financial Fitness Week.
But Ashford, a 36-year old lung transplant coordinator at Duke University Hospital, was there for a reason. Both of her parents retired in their late 50s and have spent the past few years enjoying travel, friends and their grandchildren.
"I see them and think, 'I want to do that,'" Ashford said. "They just do whatever they want. They're free."
Ashford took the opportunity last week to learn the best ways to save money for retirement and how to handle it once she retires. The session was among the free webinars and in-person workshops offered by Duke Human Resources.

Over four days, Duke staff and faculty members attended free workshops and webinars covering topics ranging from how to ditch debt to how to take care of future generations.
Here are four takeaways from some of this year's sessions:
Separate your income into buckets
With two children under the age of 10, Jeni Reininga-Craven needed to figure out how to best save for their summer camps.
She turned to Tuesday's session, "Create a Budget, Ditch Your Debt, and Start Saving for the Future" for answers. Alan Collins, Fidelity Investments financial adviser, recommended she start a separate savings account for planned expenses for her kids.
"We have been saving for emergencies, vacations and camps in the same account," said Reininga-Craven, associate director of research development for Duke University School of Medicine. "Regularly dipping in to pay large camp fees has made it difficult to track progress toward other savings goals. Putting my savings into more than one account is a new idea I'll consider."
Collins recommends you split your finances into three buckets. The first is your essential spending on needs like housing, transportation and food. That should add up to 50 percent or less of your take-home pay.
The second is essential savings. Fidelity recommends you submit 15 percent of pretax income to retirement savings. Put an additional 5 percent of your take home pay into a savings account for a rainy-day fund.
Everything else should go into another bucket for hobbies and other goals.
"Budgeting is the most important foundation to have for building your finances," Collins said. "If you categorize your finances into three sections this way, it will make it really simple."
It's never too early to plan for a will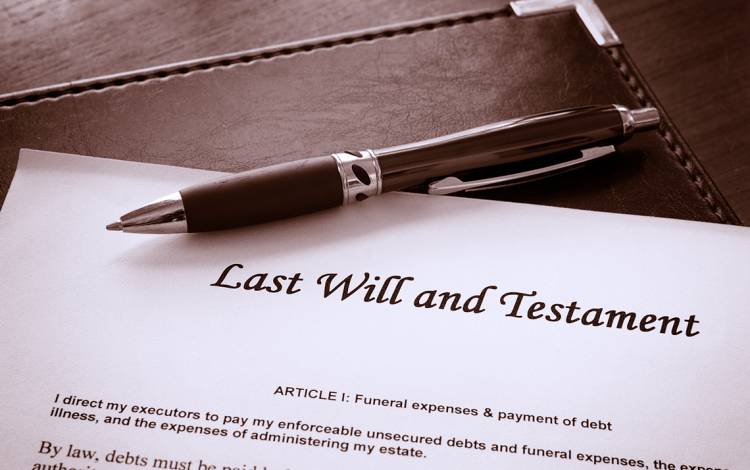 Michael Cornett hasn't prepared a will yet, but he will use Wednesday's session, "Wills (Planning for Tomorrow)," as a launching point to start the process.
Two important tips Cornett learned: A will must be notarized, and you must have two witnesses who won't inherit anything present when signing the document.
"It's important for me to get a will otherwise I have little say over what happens my possessions, especially real estate" said Cornett, associate director of the Center for Medieval and Renaissance Studies.
Curtis A. Twiddy, senior lecturing fellow at Duke University School of Law, led the workshop. He stressed the importance of getting separate wills even if you're married. A joint will may be interpreted as a contract in court leaving a surviving spouse unable to update the document.
"Separate wills allow whoever is left the property or possession to do with it as they see fit," Twiddy said.
Cornett plans to obtain his will for free through Duke's supplemental life insurance benefit. All staff and faculty in the supplemental life insurance plan are eligible to receive will preparation at no charge.
The best ways to give money
When Kathy Bauman's mother died 10 years ago, she received an inheritance and was able to invest it. With two children of her own, Bauman, 62-year old clinical nurse at Duke University Hospital, would like to be in position to leave her children an inheritance.
"It's a huge thing for me," Bauman said. "I want to be able to do some things for them."
One aspect of Wednesday's "Retirement Planning Workshop" that resonated with her related to the best financial vehicles for leaving money for future generations.
"A Roth IRA and life insurance are the two single best ways to leave money," said Sonny Bowser, workshop facilitator and Fidelity's vice president/regional planning consultant.
A Roth IRA is an individual retirement account in which money is taxed when contributed, so when it's withdrawn, there is no tax penalty. Likewise, with life insurance, beneficiaries don't have to pay taxes when they receive money from the policy.
Bauman said she has money saved in a handful of different asset types and has life insurance through Duke. But after hearing Bowser's advice, she said she'll look harder at the best ways that money can be passed to her children.
"It's important because that will go to them," Bauman said.
Make sure your documents are handy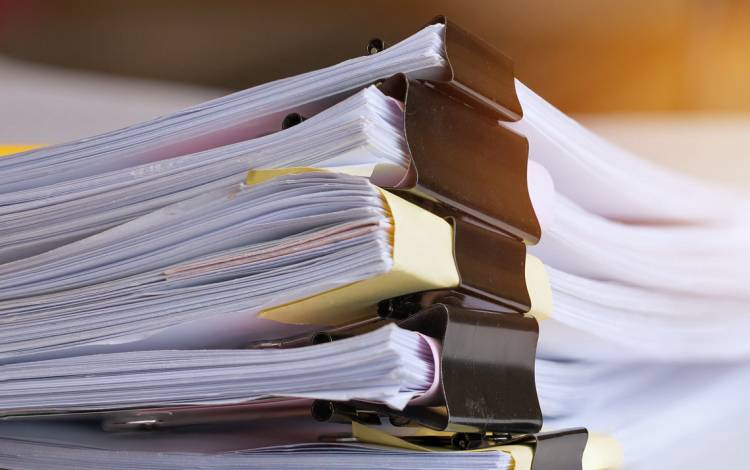 Fidelity's Cary Bushman, the moderator for Monday's "Preserving Your Savings for Future Generations" webinar, used an example from his own life about the value of planning for the unexpected. When he was a teenager, his father gave Bushman and his sister folders containing copies of essential documents such as his will, life insurance information and bank account numbers.
"To us, our parents were invincible at that age, so we didn't think too much about it," Bushman told the participants. "We were trying to figure out what dad was trying to tell us there. But the point is, he took the time to talk to us about this. I think back to what a smart thing that was to do. If something would have happened to him at that point in time, we would have known what to do."
While making a will and having life insurance are ways you can look out for your dependents, if all of the pertinent documents aren't easily accessible, there's no guarantee your wishes will be carried out.
One option Bushman recommended is Fidsafe.com, which is offered by Fidelity and free to anyone. The site provides 5 gigabytes of secure storage space for digital copies of important documents such as wills, power of attorney paperwork, trust documents, insurance information and medical proxies. The service makes the information accessible to people you select. The site also has helpful checklists for what documents you should have at the ready.
"All these things we probably have stuffed away in files somewhere in the house," Bushman said. "You may be able to upload that information and keep it secure in one spot. If something were to happen to you, you'll have one general area that your loved ones can go to, so they know where everything is."
As a reminder, Fidelity will become Duke's primary retirement service provider in January 2019. The change to Fidelity does not affect Duke's contribution formula or how much you can contribute under the IRS threshold. Get more information about the retirement plan redesign here.