3 Resources to Improve Your Tech Skills
Learn Excel, PowerPoint and Adobe Creative Cloud and more with Duke resources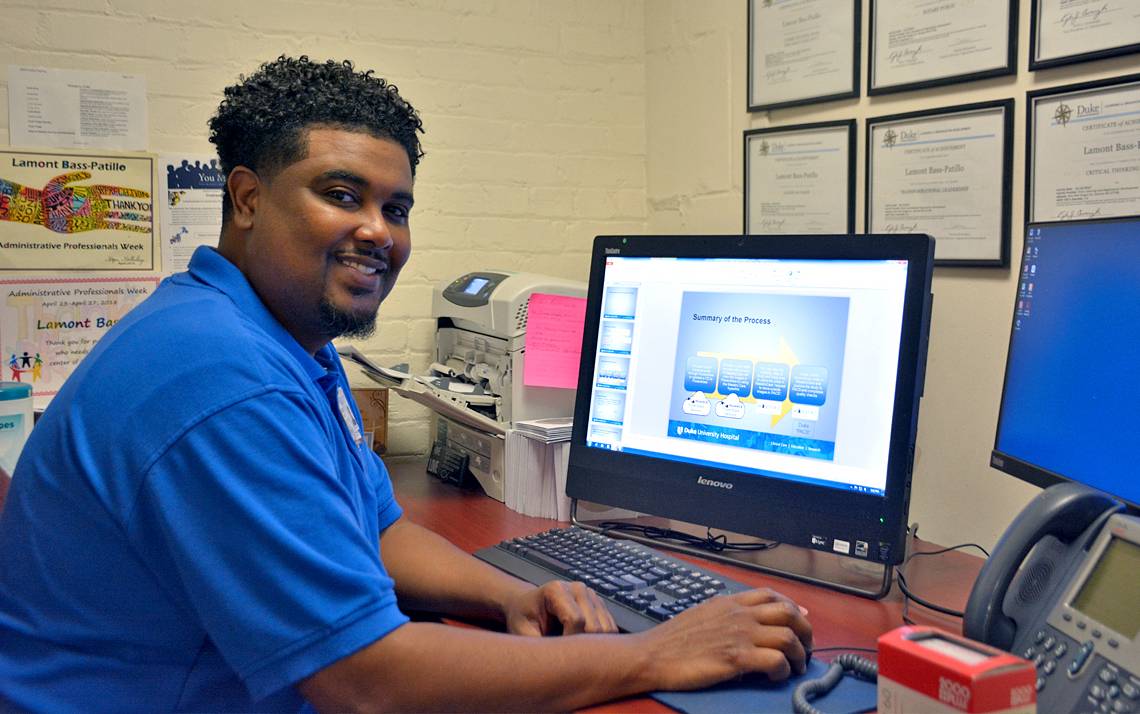 In her role, Susan McClanahan maintains a Microsoft Excel spreadsheet with hundreds of energy and general management employers who hire Duke grads.
A sector director for the Fuqua School of Business' Career Management Center, McClanahan track companies to assist students in job searches and to develop companies into recruiting partners.
To get a handle on Excel, she enrolled in class offered by Duke's Learning & Organization Development (L&OD), which taught her shortcuts and how to organize data.
"There's nothing like learning this information in a classroom setting with an instructor walking you through problems and usable solutions," McClanahan said. "These resources are served to us employees on a silver platter."
Get on the road to technical expertise with these resources:
Become a data whiz
L&OD offers nine Microsoft Excel classes for all skill levels. Classes include introductory lessons and specializations in topics like formulas and functions, importing data and charts and graphs.
Srini Iyengar, L&OD senior technology partner, teaches every Excel course and said that the software programs change over time.
"People may not be doing it the wrong way, but they may be doing it the long way," he said. "You can't just think that you can use these programs the same way for 10 years and continue to be efficient."
L&OD will announce its next slate of June-December 2018 courses in the next few weeks. To stay up to date, visit the Duke Human Resources website.
Ace your next presentation
Lamont Bass-Patillo was working on a presentation about digitizing X-ray films when he couldn't figure out how to effectively add animations, graphics and transition slides.
Bass-Patillo, a team lead for electronic imaging technologist in Duke Radiology, took an entry level PowerPoint class to build confidence and learn a few bells and whistles to make a presentation stand out.
"It was definitely a morale booster to take the class," he said. "I can remember, before the class, my manager would ask me to do things on PowerPoint and I would shy away from it. Now I can really approach this program confidently."
L&OD offers classes, and you can teach yourself through video tutorials on Lynda.com.
Master Adobe Creative Cloud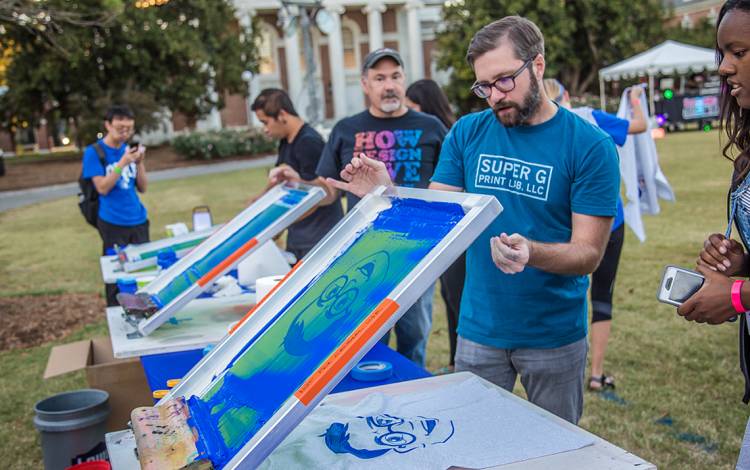 Kyle Fox, associate director for marketing and communications for University Center Activities & Events at Duke, would spend hours looking on Google and YouTube for video tutorials about Adobe Illustrator and Photoshop.
About a year ago, he turned to Lynda.com, a site that offers more than 6,200 instructional videos on topics from creative skills to technology to business. Access is free for Duke employees and students.
Through Lynda, Fox watched instructional videos in "Become a Graphic Designer" learning path, which includes 11 courses for Adobe Creative Cloud. He used new skills to design special T-shirts to celebrate the inauguration of Duke President Vincent. E. Price last year.
"I don't have a formal graphic design training," Fox said. "Being able to go back into Lynda to figure out the right way to do something makes me feel official. It gives me more confidence than I can create and figure things out."