Water Line Break Closes Lower Level 2 of Perkins Library
As of this time, no books are believed to be damaged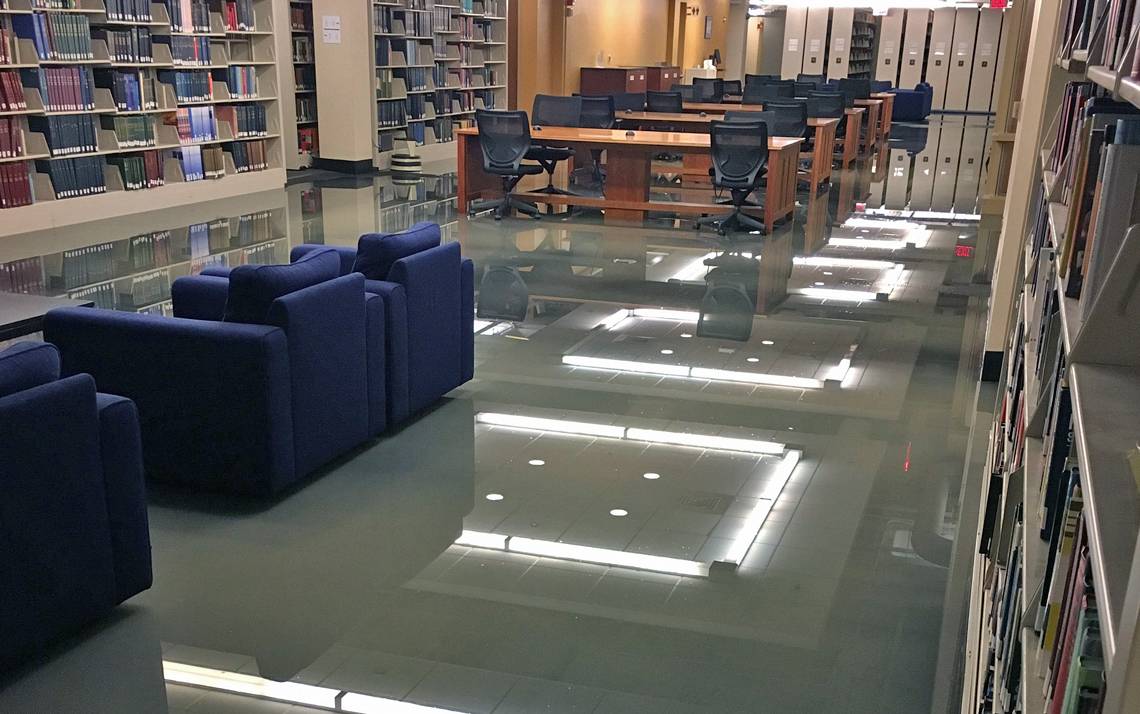 A water main break on Tuesday has forced the closure of Lower Level 2 in Perkins Library until further notice.
Books with a location of Perkins Library Stacks in the A through H call number range are inaccessible at this time.
Duke Facilities Management Department (FMD) has shut down power to the affected areas, and After Disaster is on scene to remove standing water across Lower Level 2. After the water has been removed, which is expected to take at least 24 hours, FMD will be able to assess the extent of damage and recovery efforts.
As of this time, no books are believed to be damaged.
Crews are investigating the cause of flooding, which appears to be the result of a broken main at the construction site adjacent to Bostock Library. Nearby drains were overwhelmed, and the water made its way into the library.
Signage has been posted in the affected areas. For real-time updates on the status of stacks, follow the Duke Libraries on Twitter.