Said@Duke: Brian Nichols on the Norms of World Diplomacy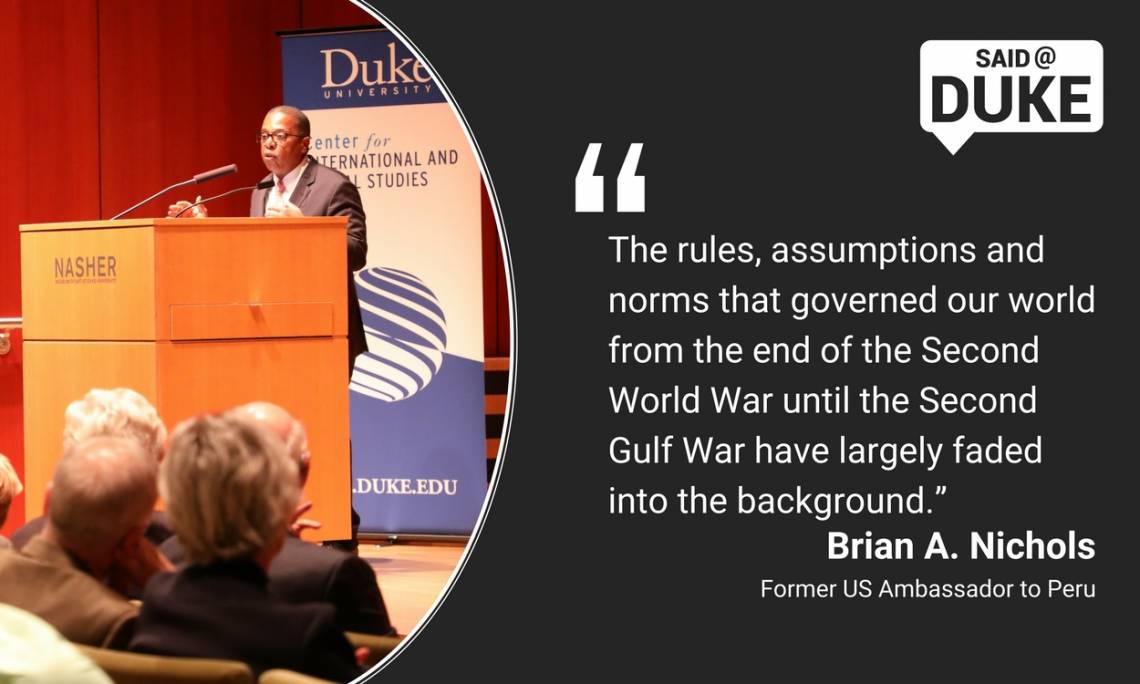 Former US Ambassador to Peru Brian A. Nichols gave the 2018 Anthony J. Drexel Biddle, Jr. Lecture on International Studies on Tuesday, March 27. Nichols also served as principal deputy assistant secretary of state for international narcotics law (INL) enforcement affairs, directing INL programs in Afghanistan, Pakistan, Europe, and Asia. Ambassador Nichols was the recipient of the 2011 Presidential Meritorious Service Award and in 2017 received the Grand Cross of the Order of the Sun — the highest distinction bestowed by Peru. His talk, "For Reasons Which Are Not Immediately Clear: Foreign Policy in a Time of Uncertainty," was sponsored by the Duke University Center for International & Global Studies.
For more Said@Duke, click here.