Jon Fjeld Named Interim Director of Innovation & Entrepreneurship
An innovative teacher in entrepreneurship studies, Fjeld to succeed Kip Frey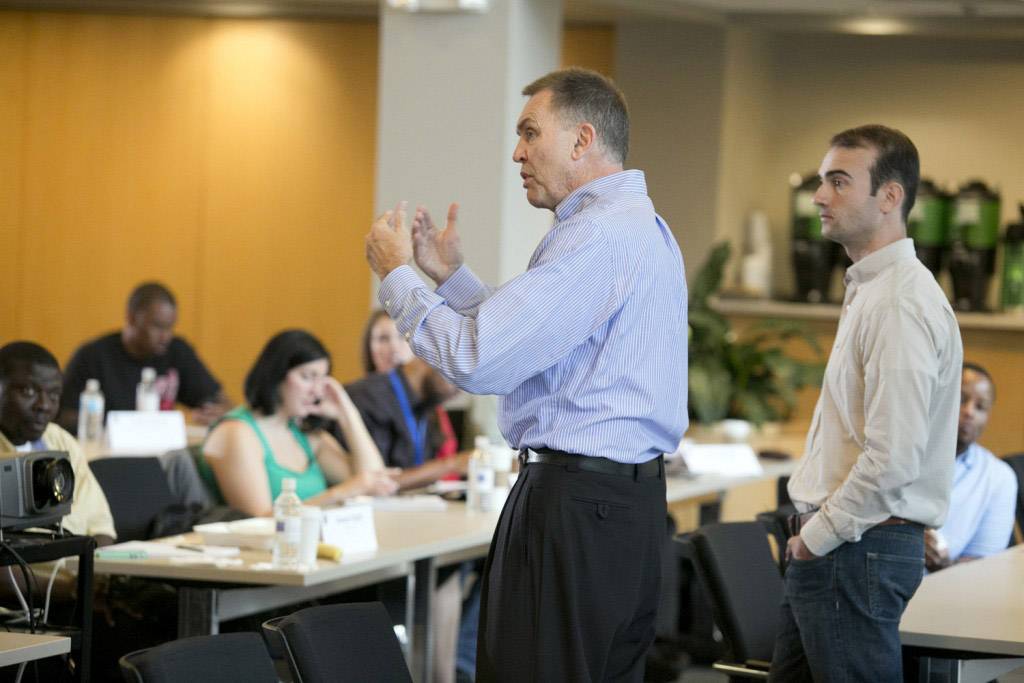 Jon Fjeld, executive director of the Fuqua School's Center for Entrepreneurship and Innovation, has been named interim director of the Duke Innovation and Entrepreneurship Initiative, Provost Sally Kornbluth announced Wednesday.
Fjeld will succeed Kip Frey, who is leaving to lead a new private sector investment fund. Frey has headed Duke I&E since May 2017, first as interim director and then as permanent director.
"Through his work as director, and before that for many years as a teacher and mentor to many students, Kip Frey helped build a strong foundation for innovation and entrepreneurship at Duke," Kornbluth said. "I am grateful to Jon Fjeld for stepping in to continue the momentum of one of our fastest-growing and most dynamic programs. Jon's extensive experience coupled with his commitment to interdisciplinary and creative curriculum development, make him the right person to lead the initiative during this transition period."
Fjeld has been teaching entrepreneurship and strategy and leading the entrepreneurship efforts at Fuqua since 2005. He has created a three-course sequence called the Program for Entrepreneurs that explores entrepreneurial ventures ranging from social ventures to life science and technology start-ups. 
In addition to teaching Fuqua students, Fjeld has created some innovative undergraduate classes. Recently, he and music professor John Supko co-taught an arts entrepreneurship class that attracted students from everything from electrical engineering to international comparative studies. 
"The Innovation and Entrepreneurship Initiative plays a key role in fulfilling our mission to be of service to society by equipping our students with the skills and mindset to solve big social problems and by working with researchers to draw their work out of the university to benefit society," Fjeld said. "I am delighted to be asked to lead this initiative, and I look forward to the challenge."
His primary focus is studying innovation in large and small firms as well as the methodology of strategy research.  He first joined the Duke faculty in 1977 as an assistant professor of philosophy. He went on to spend 20 years in marketing, engineering and management in startups and public companies.  
Fjeld returned to Duke as an adjunct professor in management in 2004 before becoming director of Fuqua's entrepreneurship center. He holds the title of professor of the practice of strategy.
Fjeld has a Ph.D. and master's degree in philosophy from the University of Toronto, an MBA from Duke, a master's degree in computer science from the University of North Carolina at Chapel Hill, and a bachelor's degree in mathematics and philosophy from Bishop's University.