Four Faculty Members Elected to American Academy of Arts & Sciences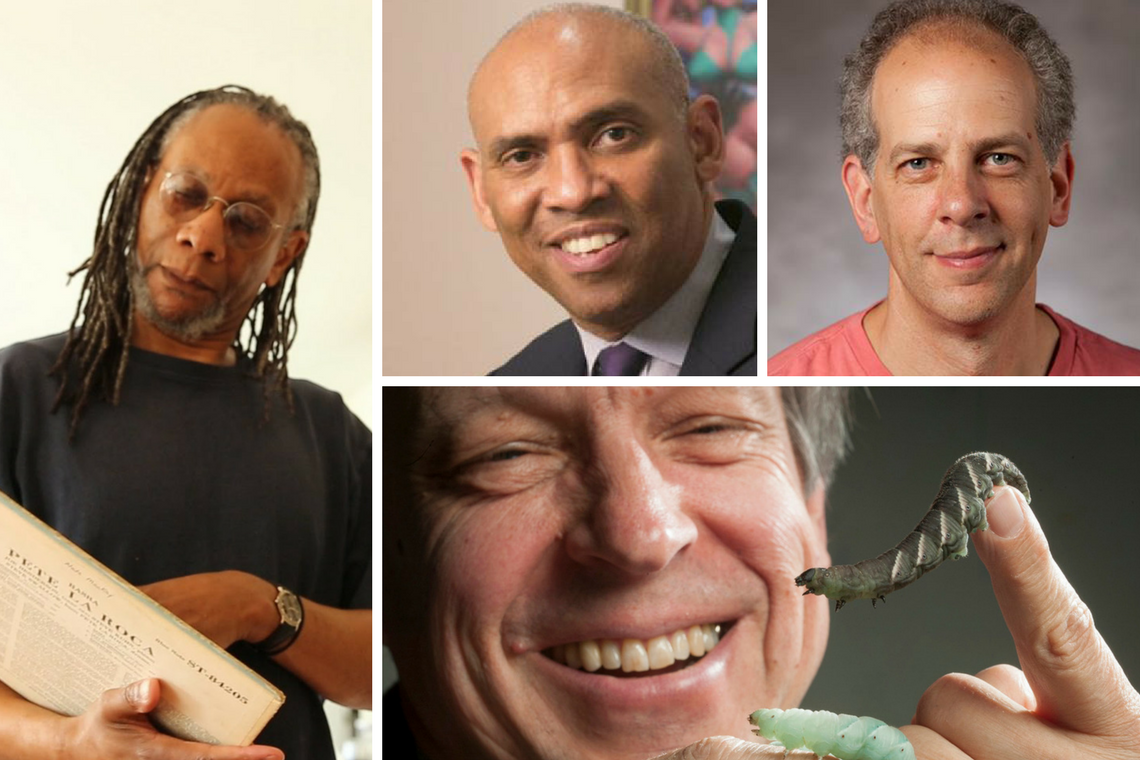 Four Duke faculty members have been named Fellows of the American Academy of Arts and Sciences (AAAS).
Founded in 1780, the Academy honors exceptional scholars, leaders, artists, and innovators and engages them in sharing knowledge and addressing challenges facing the world. The Academy elected 213 members to its 238th class on Wednesday.
Nathaniel Mackey is the Reynolds Price Professor of Creative Writing. He has written numerous books of poetry, including the National Book Award-winning collection "Splay Anthem." His most recent book is the 2014 volume "Outer Pradesh." He is co-editor, with Art Lange, of the anthology "Moment's Notice: Jazz in Poetry and Prose" and editor of the distinguished literary magazine, Hambone. He served as chancellor of the Academy of American Poets from 2001 to 2007.
Fred Nijhout is the John Franklin Crowell Professor of Biology. He researches developmental physiology and the interactions between development and evolution. He has spent the past four decades studying how butterflies and other insects develop from a larva to a winged adult -- how a maggot transforms into a fly, or a caterpillar becomes a butterfly. His awards include the international Kowalevsky Medal in 2016. His books include "Insect Hormones" (1998).
Richard J. Powell is the John Spencer Bassett Professor of Art & Art History. Since arriving at Duke in 1989, he has taught courses in American art, the arts of the African Diaspora and contemporary visual studies. His writings on topics ranging from primitivism to postmodernism include "Homecoming: The Art and Life of William H. Johnson" (1991), "Black Art: A Cultural History" (1997 & 2002), and "Cutting a Figure: Fashioning Black Portraiture" (2008).
Guillermo R. Sapiro is the Edmund T. Pratt Jr. School Professor of Electrical and Computer Engineering. He works on theory and applications in computer vision, computer graphics, medical imaging, image analysis and machine learning. Sapiro has authored and co-authored more than 300 papers in these areas and has written a book, "Geometric Partial Differential Equations and Image Analysis" (2001). His awards include the National Science Foundation Career Award in 1999, and the National Security Science and Engineering Faculty Fellowship in 2010.