Deadlines Approach For Program that Develops Entry-Level Staff
Manager nominations are due April 6; complete applications are due April 20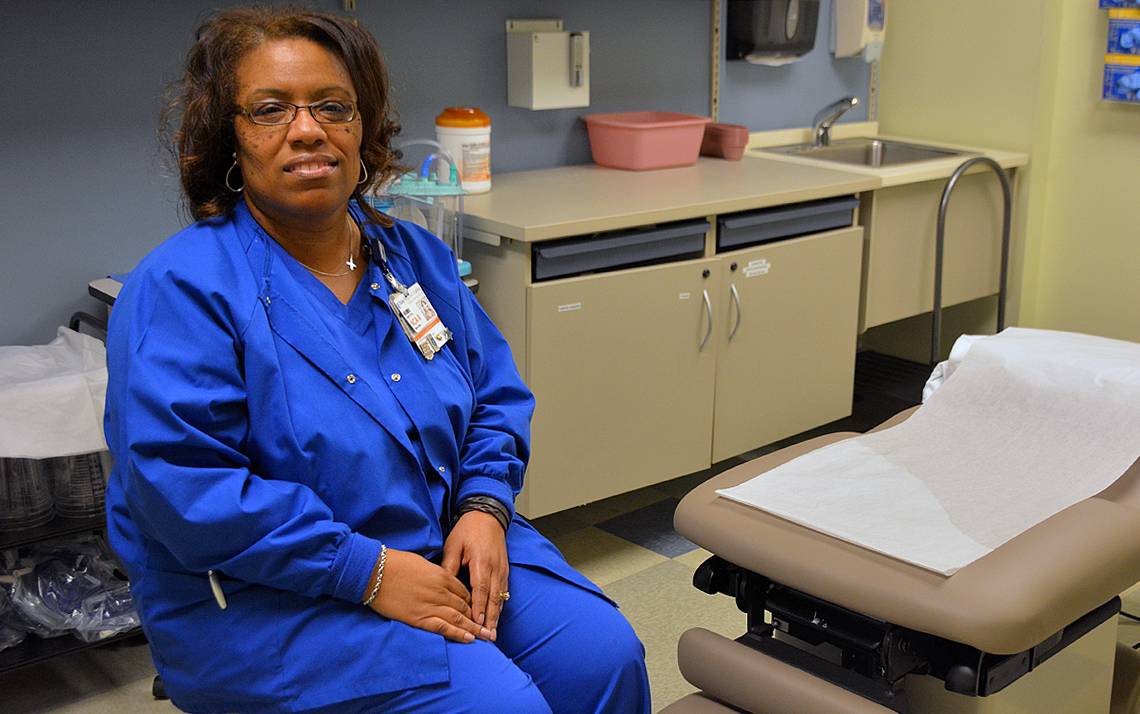 Melita Nelson described it as a light bulb going off in her head.
Nelson, a medical assistant at the Duke Center for Metabolic and Weight Loss Surgery, was scrolling through email one day in March when she saw a message about the new Foundational Skills Program.
"I said to myself, 'let's go for it. What do you have to lose,'" Nelson said.
The 37-week Foundational Skills program is designed to help current full-time employees develop the office knowledge and skills to qualify for advancement within Duke. The program includes instructor-led classroom training, 60 hours of job shadowing and 90 hours of on-the-job training.
Staff members currently in service jobs at levels 2 through 5 in the university and levels B1 and B2 in the health system are eligible to participate. Participants must have at least three years of continuous service at Duke, a high school diploma or GED, successful performance reviews at the level of "exceeds expectations" or "exceptional," a letter of recommendation from their current manager and a letter of recommendation from a peer or former supervisor.
Managers must nominate staff members in good standing by April 6 to participate in the program, and staff must complete an application for consideration by 5 p.m. April 20. A committee will review all applications and select 15 staff members to participate in the first class, which will begin in June.
Nelson, who's been working at Duke for 23 years, wants to enhance her technology skills by learning how to work with data. She's also interested in leadership.
Nelson credits her manager, Kimberly Ashley, clinical lead at the Duke Center for Metabolic and Weight Loss Surgery, on supporting her in pursuing this opportunity.
"Duke gives you so many opportunities to grow," she said. "I love it here and I want to do whatever I can to improve myself."
For more information, including manager nomination forms, staff application forms, and details about the selection and training process, visit the Foundational Skills webpage on the Duke Human Resources website.