Blue Devil of the Week: Tracking the Digitalization of Money
Campbell Harvey has devoted 31-year career to studying financial innovations
Name: Campbell R. Harvey
Position: J. Paul Sticht Professor of International Business
Years at Duke: 31 years
What he does at Duke: Harvey teaches the course "Innovation and Cryptoventures" at the Fuqua School of Business. The course examines the way people exchange property and how it might change in the future with a special focus on cryptocurrency, which is digital money.
Harvey has long devoted his studies to development in the business sector, having published research on emerging markets, economic growth, stock market risks and bitcoin, a cryptocurrency introduced in 2009.
"I'm interested in innovation," Harvey said. "In previous classes, I talked about the Euro, the Yen and the pound. Why not talk about cryptocurrencies?"
He's also taught courses on international finance, stock selection and global asset management.
In July of 1996, Harvey launched the Duke CFO Global Business Outlook Survey, a quarterly poll of chief financial officers' predictions on economic growth, investment plans and business changes.
Harvey also regularly contributes stories and interviews to NPR and publications like The Washington Post, The New York Times and The Wall Street Journal. He's made enough appearances on NPR that he has his own studio microphone in his office.
What he loves about Duke: Harvey appreciates the environment Duke has cultivated for research. He noted that his colleagues are often in the office, making the environment collegial and collaborative.
Harvey pinpointed his working relationship with John Graham, the D. Richard Mead, Jr. Family Professor at Fuqua. Graham is a long-time research collaborator with Harvey and took over the Duke CFO Global Business Outlook Survey when Harvey's tenure ended.
A memorable day at work: Harvey said two of his most memorable moments at Duke came after a seven-year teaching hiatus while he was editor of The Journal of Finance, a peer-reviewed academic journal, from 2006 to 2012.
The first came when he started teaching cryptocurrencies in his "International Finance" class.
"Students started saying I need to make this a whole course," he recalled.
And he did.
Harvey pinpointed his research as another memorable achievement. He's contributed to more than a dozen publications since 2013.
"After my seven-year hiatus, I didn't have that high of expectations for producing the same of research that I had in the past," he said. "In many fields, you do your best research when you're young, but I've found mine is the last few years."
Best advice received: Shortly into Harvey's career at Duke, he remembers meeting with Richard Staelin, the Gregory Mario and Jeremy Mario Professor of Business Administration, to discuss prioritizing research projects.
"He told me to forget about the work I didn't care about," Harvey said. "He told me to allocate my time on projects that mean something to me and not to allocate valuable time to projects that I am not passionate about simply to get another publication."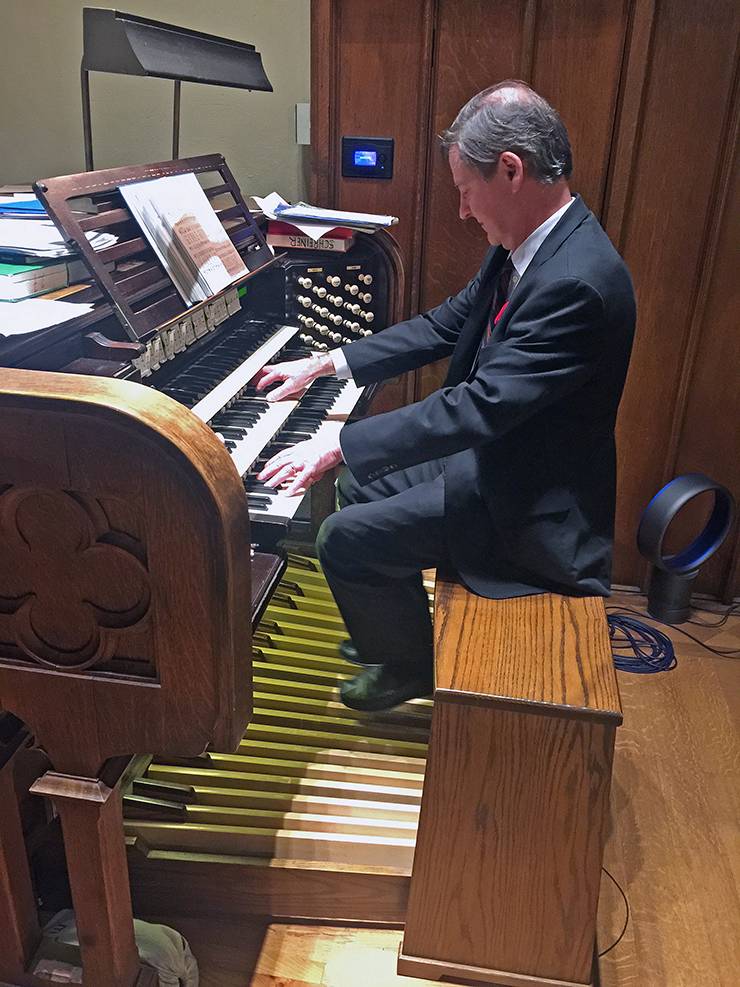 First ever job: As a freshman and sophomore in college, Harvey worked as a copy boy for the Toronto Star, Canada's highest-circulation newspaper. Harvey delivered typed stories and wire stories from one section of the paper to another.
"It was a great job," he said. "I felt that I was sometimes one of the first people in the world to come across breaking news."
Something most people don't know about him: Harvey has played piano on and off since he was about eight years old.
At his Chapel Hill home, he owns a 1933 Ed Seiler grand piano and he sometimes steps away from his office to play the piano in the Fuqua faculty lounge.
"It's nice to have something like that in the background when I need to focus my attention elsewhere," he said.
Nominate a colleague to be the next Blue Devil of the Week.