Words of Wisdom from Duke Women
For Women's History Month, eight Duke leaders reflect on inspiration and more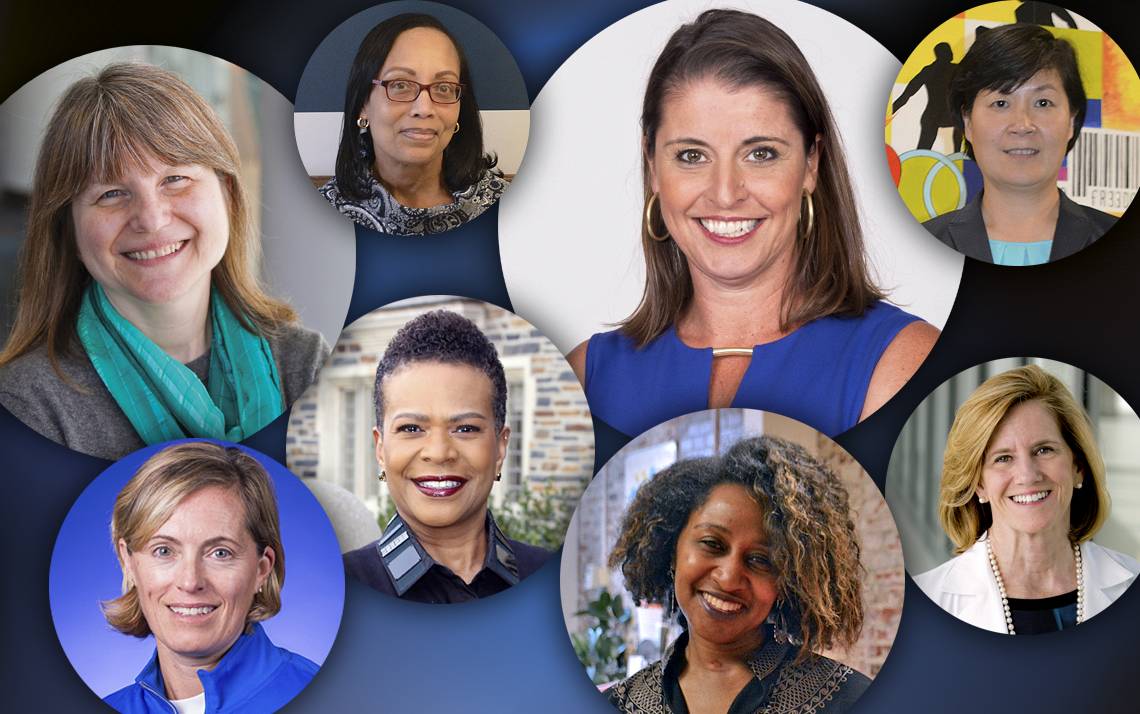 From coaching the nationally-ranked Blue Devils to leading all facets of the university's academic life, women play integral roles at Duke. In July, eight of 10 schools at Duke will be led by female deans.
To commemorate Women's History Month in March, here are reflections from eight Duke leaders who share insights on inspiration, the workforce and more.
Who has inspired you most – and why?
Li-Chen Chin
Assistant Vice President, Intercultural Programs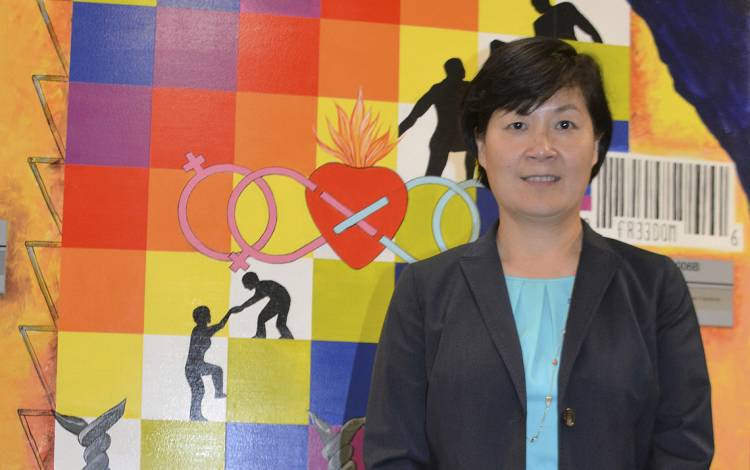 Chin draws inspiration from her mother.
Growing up in Taipei, Taiwan, Chin did not venture far from home. She attended the National Taiwan Normal University, a short walk from her childhood house, and often spent her first 22 years decompressing after class by doing chores with her mother, Ching-Yu.
"My mother was very traditional in a way," Chin said. "She was a stay-at-home mom and took care of my brother and me, my father, our neighbors, friends and relatives. She always found time for people and was willing to listen. She was very empathetic."
Chin's mother, now 77, was instrumental in her daughter moving to the United States so she could pursue graduate studies. While mother and daughter have been 8,000 miles apart since 1989, they talk daily using the mobile app, "Line."
"She has always advocated for me," Chin said. "When it came time for me to decide on if I would attend graduate school in America, she was the one who was able to convince my father to let me go."
Rhonda Brandon
Chief Human Resources Officer, Duke University Health System
Brandon remembers falling asleep on her mother's lap as she worked on a selectric typewriter late into the night. Brandon's mother, Geraldine B. Story, was the first African-American woman to earn an MBA from Virginia Commonwealth University.
Brandon's mother got the degree while raising three children, including one with special needs.
"She taught me the importance of perseverance," Brandon said. "How you do not just survive through adversity but learn as you go. She exhibited strength, passion and advocacy for what was always good and right. She was like a duck going across the water. She was always very poised, and even when she struggled, you never saw her sweat."
Mary Klotman
Dean of Duke University School of Medicine and Vice Chancellor for Health Affairs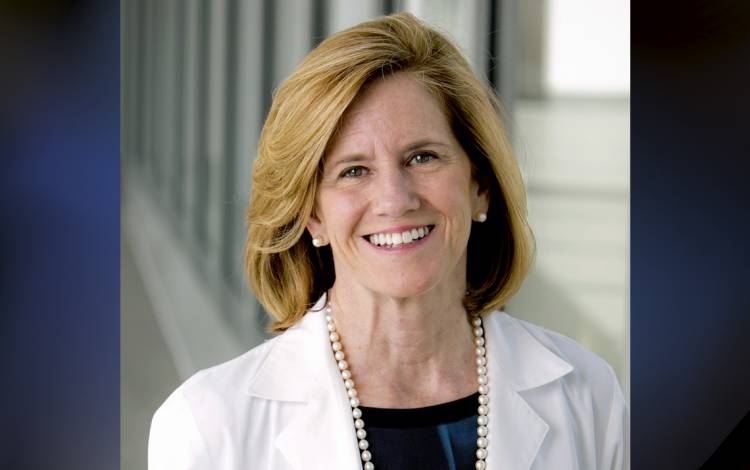 One of Klotman's fondest memories of childhood involves working on homework with her siblings in the kitchen. Assisting all of them was Klotman's mother, Jean Ann Earley, who had eight children in eight years and was Klotman's personal mentor in life.
Earley was just one of about a dozen women to attend the Massachusetts Institute of Technology's engineering program in 1946. She transferred to Seton Hill University, a women's college, after two years because she missed having female colleagues.
"She was just a brilliant woman," Klotman said. "She was always my inspiration for the excitement around science and really infusing me with the drive that I could do anything, even at a time when she had chosen a very different route."
What encourages you most about women in the workplace?
Sally Kornbluth
Provost of Duke University and Jo Rae Wright University Professor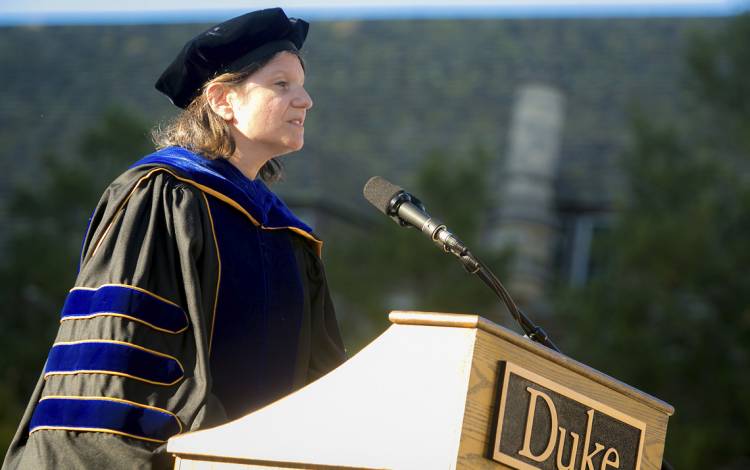 Kornbluth said that women, like all leaders, need to be assertive and speak up for themselves.
Since January, Duke has announced incoming deans for the Nicholas School of the Environment, Duke Law School and Sanford School of Public Policy. All three are women, and in July, eight of 10 schools at Duke will be led by female deans.
"These new women leaders are individuals who have had a seat at the table in their previous positions and have used these positions to advocate for themselves and their priorities," Kornbluth said. "Women who are successful don't hold back. They jump into discussions."
Joanne P. McCallie
Head Coach, Duke Women's Basketball
In her 11 years as head coach of the Blue Devils, McCallie has garnered a 295-79 record and been named ACC Coach of the Year in 2010, 2012 and 2013.
She's done it all without ever missing a game.
In McCallie's 26 years of coaching, she's spent 23 of those years raising two children. She finds motivation working with other women who successfully balance personal and family success.
McCallie is encouraged by conversations with Provost Sally Kornbluth and Molly Walsh, assistant professor of ophthalmology, around how to fit in personal time and be accessible to athletes, students and colleagues.
She is emboldened by the willingness of women to share stories with each other about struggles and successes.
"I feel comradery with women who are working and trying to raise a family," McCallie said. "I get a lot of strength from stories about balancing soccer games and meetings. My experience has been of continued growth and amazement at the balance women can find in their professional and personal lives."
What advice do you have for women?
Leslye Kornegay
Director, University Environmental Services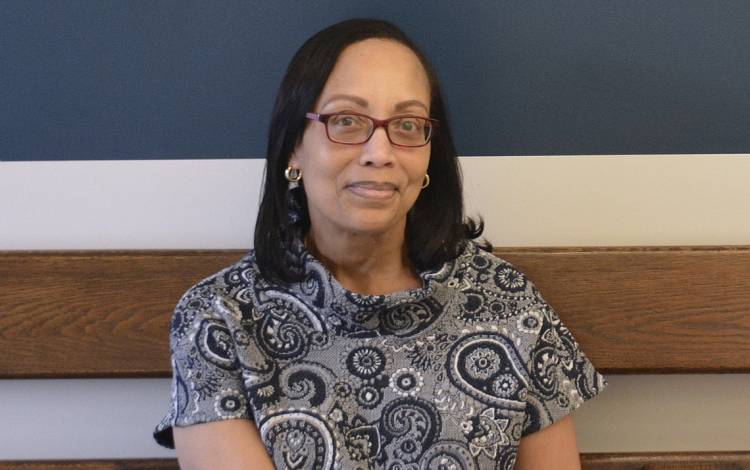 As a leader, Kornegay has always felt it's important to remind herself and other women to never lose empathy.
Kornegay watched as a former employee from Ghana adapted to his job and the cultural adjustments of living in the United States. He rose from custodian to manager, and Kornegay often checked in to ensure he was doing okay.
In return, the staff member gave Kornegay a statue of a mother and child to represent Kornegay lifting up her staff.
"It's important to make sure your employees are growing personally and professionally," Kornegay said. "You have to bring a human touch to the workplace."
Kerstin Kimel
Head Coach, Duke Women's Lacrosse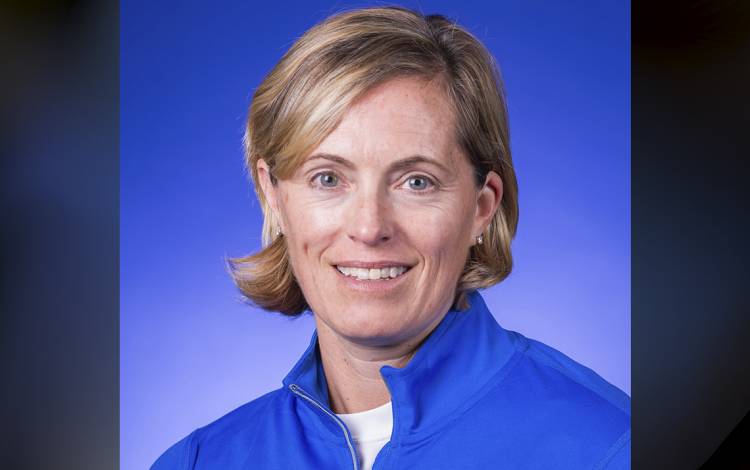 Kimel has been Duke's one and only head coach for Duke women's lacrosse. She joined the program in 1996. Now in her 23rd season at Duke, she has guided the Blue Devils to seven national semifinals, four ACC regular season titles, an ACC Tournament Championship and 19 NCAA Tournament appearances.
Kimel played at the University of Maryland from 1990-1993. For the first two years on the team, the Terrapins faltered in the finals of the NCAA championships. But in 1992, her team won in overtime.
Kimel said the two losses helped her develop the coping skills and toughness calls upon when managing challenges. Kimel's advice? Learn from your mistakes and grow more confident from them.
"We struggle to learn from our failures," Kimel said. "I've made a lot of mistakes and I'm never going to say they're easy to endure, but failure is the best teacher. If we can be open and a little more resilient to learning from our mistakes, then we can make it easier to learn and grow from them."
Stephanie Helms Pickett
Director, Duke Women's Center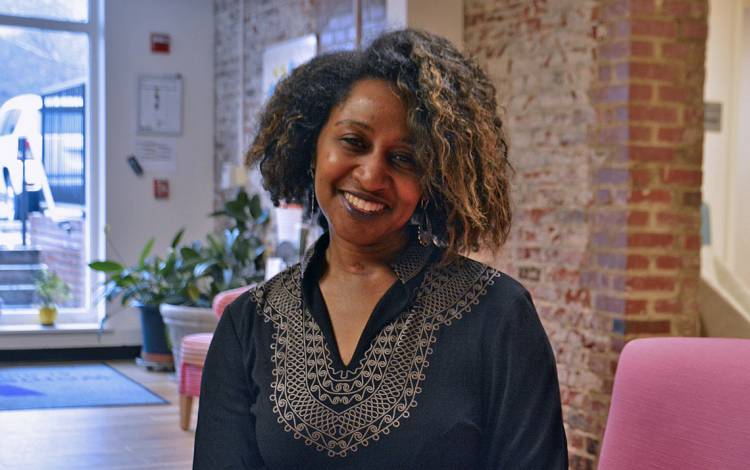 Helms Pickett advises everyone to engage in self-care. For her, that means running three to four times a week, taking a nap on the weekend or watching one of her favorite movies like "The Holiday" or "Love & Basketball."
Sometimes self-care means saying "no" to loved ones and colleagues without offering an explanation, she said.
"Learn how to engage in self-care really early in life," Helms Pickett said. "You can go get ice cream. You can binge watch your favorite show on Netflix uninterrupted. It doesn't have to be something like 'I'm going to Fiji.' I can go for a walk. I can be silent."