Accountability is a word we hear a lot. We might need friends to keep us accountable to exercise goals or special counsels to monitor our political institutions. But what about something as basic as making sure a teacher shows up to work on time or a doctor provides quality service to all her patients?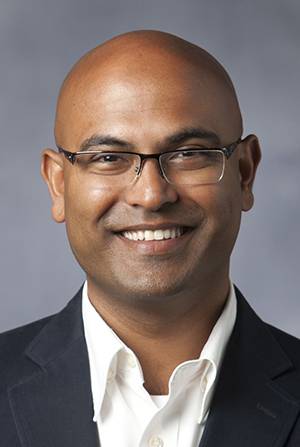 Public Policy professor Manoj Mohanan is leading an accountability project in partnership with the government of Uttar Pradesh and World Bank where he's testing the theory of social accountability (SA). The idea is simple: public service providers, such as doctors and health workers at health clinics, often provide poor quality service or do not show up to work because there is no mechanism to hold them accountable.
The result is many villagers receive low quality services and suffer from poor health outcomes. SA aims to foster accountability by providing information about entitled benefits under publicly funded programs and bringing community members together in regular meetings to learn about resources and engage with healthcare providers and local officials to redress grievances.
While small-scale SA studies in Nepal and Uganda have shown significant improvements in lowering measures such as infant mortality, "no one's tried this out as a large scale policy experiment," Mohanan said.
After years of planning with the government of Uttar Pradesh and colleagues at the World Bank, implementation started in May 2016. Since then, about 2,000 meetings every month are taking place in the areas targeted for the intervention.
"It's pretty impressive, at least in the areas we were monitoring closely, we found that participation rates would be pretty high with anywhere between 20 to 70 households in the village showing up for these monthly meetings," Mohanan said. "Demanding their rights and asking what's going on and wanting to have a say in how money is being spent."
While the effects on community members' health are still unknown, Mohanan's team continues to collect data to understand the effects of the intervention. The program will be reviewed in 2019. The important thing for Mohanan is to approach his work agnostically, "whether it actually has the health outcomes that this was all designed for…we'll have to wait and watch."
From an early career as a medical doctor in India to a stint as a private sector consultant and now a professor of public policy and economics, Mohanan's professional and academic experience has not followed the typical tenure track.
Since 2004, as a consultant for the World Bank and an independent researcher, Mohanan has been building connections with government officers in India. He emphasizes that such relationship building is not just about creating a professional network, but rather identifying where policy and research can intersect.
"I got an insider's view on what challenges they were facing," he said, "and that made it easier for me to identify projects they were struggling with or initiatives they wanted to roll out and think about what the overlap with research was."
In describing his motivations, Mohanan said: "I'm neither a politician nor a policymaker. I don't have power. But what I do have is the ability to provide input to people making those decisions. Sometimes they listen. Sometimes they don't. Sometimes I have to embarrass them by publishing findings that they are not comfortable with. But showing truth to power is the responsibility that I have as an academic today."
* * *
This story is part of a Duke Policy Bridge series highlighting the policy engagement work led by faculty and researchers across campus. You can read more about Mohanan's research here. To inquire about our engagement story series, please email patience.wall@duke.edu.