House For Sale on Campus Drive for $1
Duke will chip in $10,000 to move the house to make room for a new path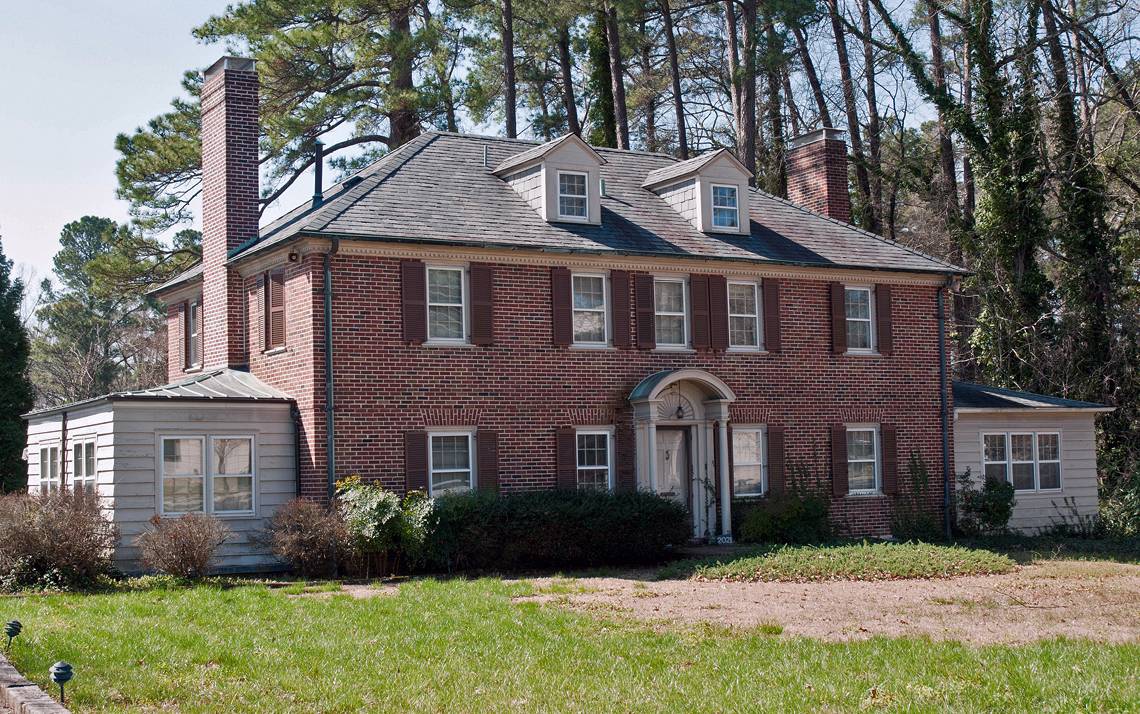 A former faculty house on Campus Drive can be yours for $1.
But, there's a catch.
The buyer must relocate the house at 2021 Campus Drive by May 31. Duke will contribute $10,000 toward relocation expenses.
Duke needs the existing location to make way for a new 200-foot-long walkway to connect the new Rubenstein Arts Center and the Nasher Museum of Art. Duke officials prefer to have the house purchased and moved by May 31 rather than demolished. Construction on the path is scheduled to begin this summer.
Moving Faculty House 12 will involve a certified mover digging around the foundation, drilling holes into it and using a combination of jacks, steel beams and dollies to relocate the structure to a new foundation. Power lines will need to be taken down.
The house is among a collection of 14 homes originally built along Campus Drive to provide housing for Duke administrators and professors. Twelve homes remain after two were demolished in 2015 to make way for the Rubenstein Arts Center.
Faculty House 12, the last faculty house to serve as a private residence, was built in the early 1930s for H. Claude Horack, who was dean of the School of Law from 1934 to 1947. Eleanore "Elli" Jantz and Harold Jantz, a visiting professor in the Department of Germanic languages and literature, moved into the house in 1978. Harold died in 1987 but his widow, Eleanore, lived in the home until her death last year at age 104.
Interested buyers should contact C Ray Walker, staff architect with Duke's Office of Project Management, at 919-660-4215 or ray.walker@duke.edu.