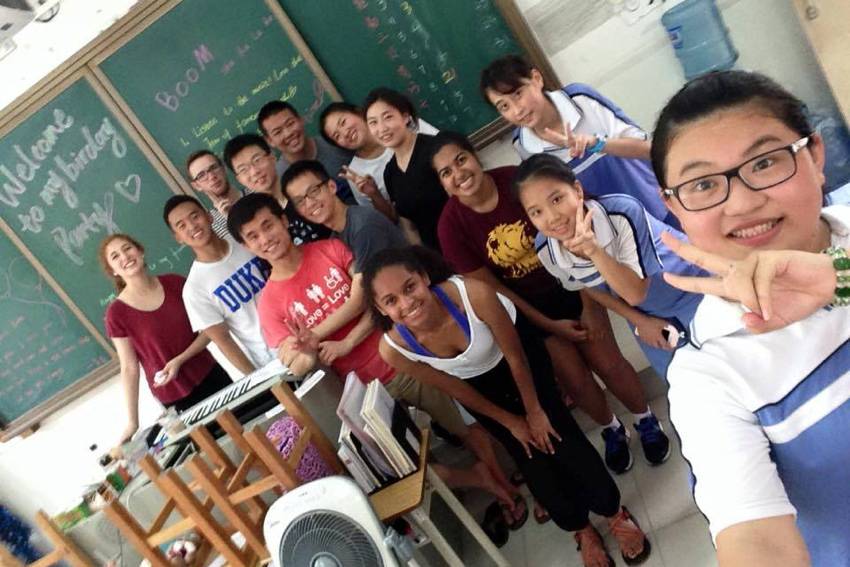 For the 13th straight year, Duke University is one of the top producers of U.S. Fulbright Scholars, according to the U.S. Department of State. Twelve Duke students were awarded Fulbright placements for 2017-18.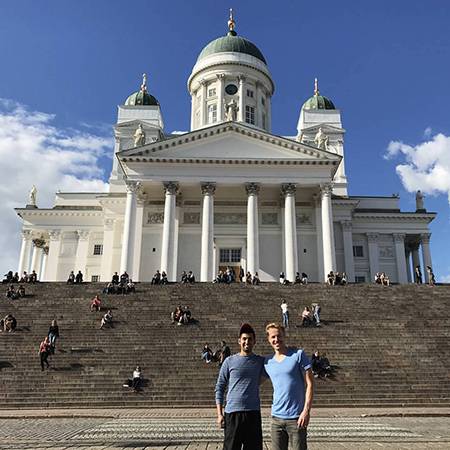 The Fulbright Program is the U.S. government's flagship international educational exchange program. The success of the top-producing institutions is highlighted in The Chronicle of Higher Education.
"We're proud of the achievements of these Fulbright students, and happy to see them take these next strides in their career and in the world," said Bevin Tighe, Duke's Fulbright program adviser. "To have the State Department recognize Duke once again as a top producer of Fulbright students affirms just how many young women and men of vision and dedication are here in our community."
Tighe administers the Fulbright competition at Duke through the Office of Undergraduate Scholars and Fellows.
More than 3,000 U.S. students, artists and young professionals in a variety of fields have been offered Fulbright Program grants to study, teach English and conduct research in more than 160 countries throughout the world this academic year. Lists of Fulbright recipients are available at: www.fulbrightonline.org/us.
The Fulbright Scholarship application process is open to Duke seniors, graduated alumni and graduate and professional students. The program is designed to facilitate cultural exchange and increase mutual understanding between the people of the United States and those of other countries.
For more details on applying, attend one of the upcoming information sessions, March 21st. Additional information can be found by contacting Tighe at 919-660-3070 or by emailing ncs-ousf@duke.edu.
The following are this year's 12 Duke Fulbright scholars and their topics for this year of exchange:
Nathaniel Berndt Ph.D. student, History research in Niger
Katherine Becker, 2017 graduate, English Teaching Assistantship in Mexico
Taela Dudley, 2017 graduate, English Teaching Assistantship in Senegal
Vivian Hao, 2017 graduate, English Teaching Assistantship in South Korea
McCall Wells, 2017 graduate, English Teaching Assistantship in Spain
Samuel Corwin, 2017 graduate, solar power research in China
Grant O'Brien, 2017 graduate, English Teaching Assistantship in Colombia
Roma Sonik, 2017 graduate, English Teaching Assistantship in Thailand
Thomas Prendergast, Ph.D. student, history research in Austria
Timothy Campbell, 2017 graduate, biology research in Italy
Aditya Ramesh, Masters graduate, engineering study in Finland
Arvind Kumar, 2017 graduate, medical sciences research in Czech Republic